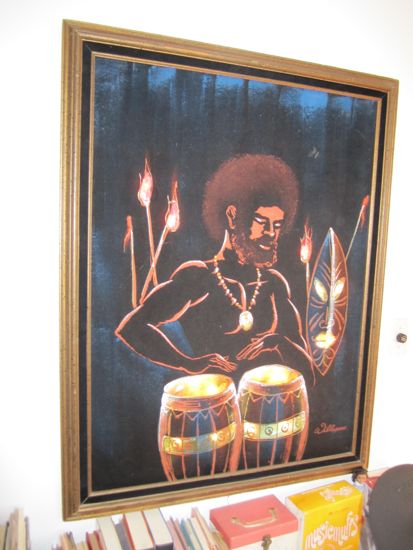 I should have taken more detailed photos of this since this is the piece I consider "kitsch supreme". This is the first time I have EVER seen a light up velvet painting! Truly brilliant in every way! The bongos, the light up flames, and the over all detail of this piece deserves an award from me if I was ever to possess that ability!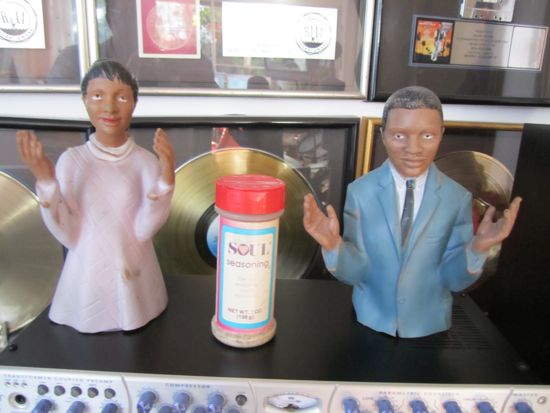 Everyone needs a little soul seasoning on their food! I was so taken by the seasoning I forgot to touch the statues to see if they are ceramic or plastic.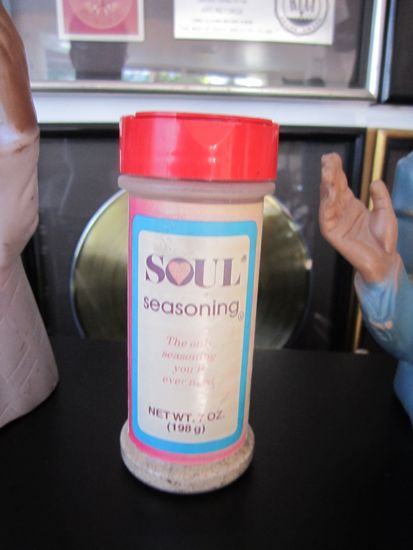 Shake a little soul on your food.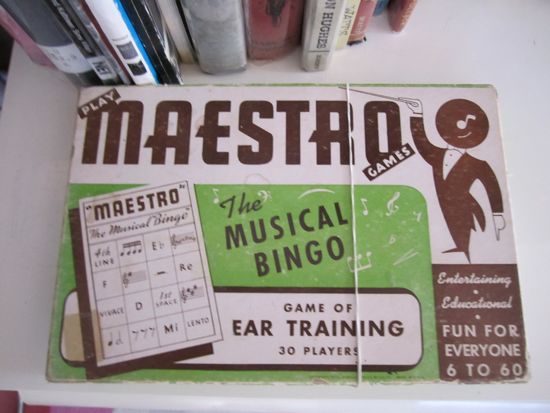 A little goodie I spotted in the studio that just adds to the magic of the room!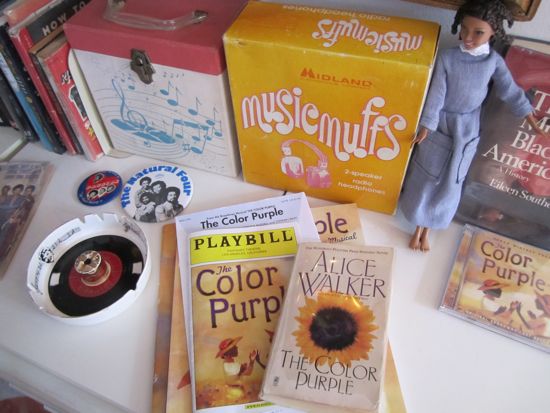 The famous "Music Muffs" previously modeled by Allee over at AWMoK.com in the Kitschenette. Check out the cigarette snuffer ashtray with the record in the center!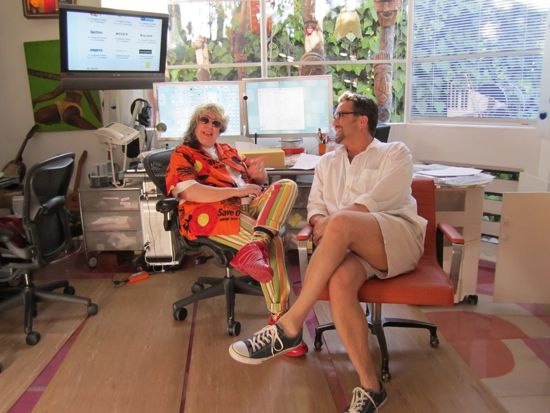 Taking a little break, gabbing and laughing like mad with Allee and feeling right at home here at "Willis Wonderland"!