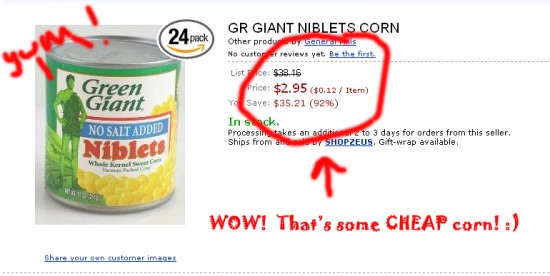 Allee–
A friend of mine posted this weird find on Facebook and I had to share it with you! Do you remember that Twilight Zone episode with the kid that wanted to wish everyone into the cornfield? Well, now you can make your VERY OWN cornfield (sans the field!) in the museum of kitsch!
Too expensive, you say? Well, on Amazon.com right now you can get 20lbs. of canned corn for $2.95. That's right. $2.95 for enough corn to make a Jolly Green giant full for days.
What are you waiting for? Stop reading this and get buying! I'll even loan you the moolah.
Caseen