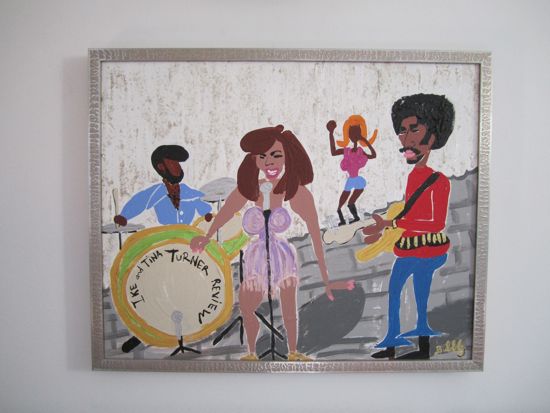 This is a fantastic painting by "Bubbles The Artist". It's the "Ike & Tina Tuner Review". Note the go-go dancer/back up singer in the background.
This is an oil painting that hangs in the studio and quickly became one of my favorites at "Willis Wonderland". This absolutely makes me want to do the limbo rock!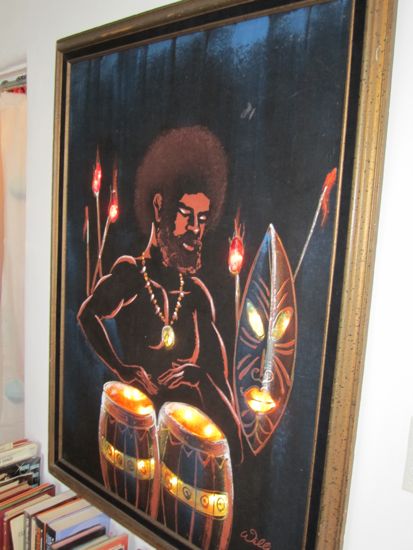 This is a different shot of the famed "light up" velvet painting that hangs in the studio. I flipped when I saw this, I think it's incredible. I also believe it helps the flow of magic that happens in the studio.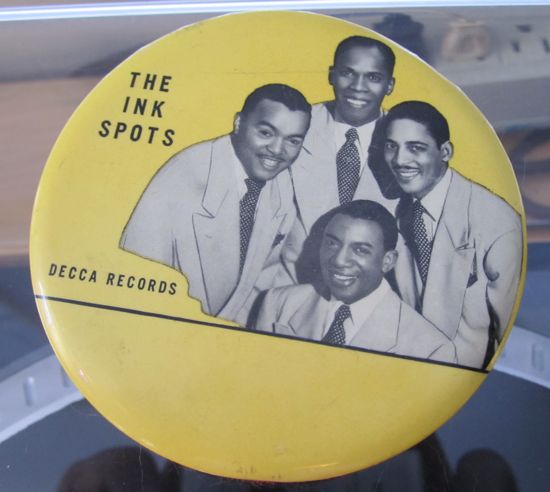 The Ink Spots on Decca Records, this is a pin. One of the best male vocal groups of the 30's, 40's. They formed int eh 1930's. The following information was retrieved from an on line source: "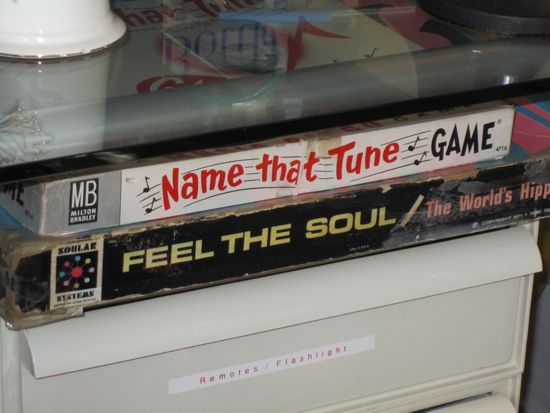 Board games "Feel The Soul" (which I need to open up next time I am there), and "Name That Tune". These are more goodies that are hanging out in the studio.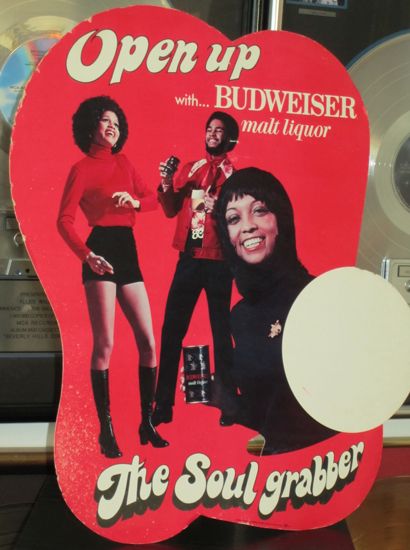 This is flippin'! The hot pants, the shag hair do and the smiles anticipating a nice cold one. Budweiser – The Soul Grabber.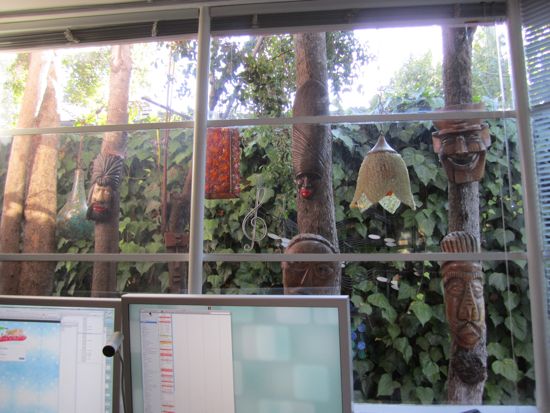 The studio window with fabulous tiki faces attached to the trees. Note the incredible lamps hanging between them.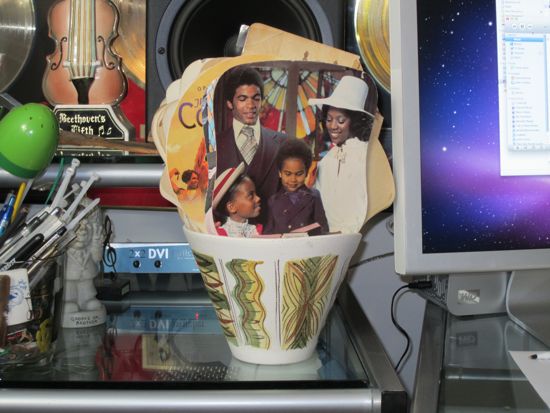 If things are getting a little hot in the studio you can always grab a fan and cool yourself off.