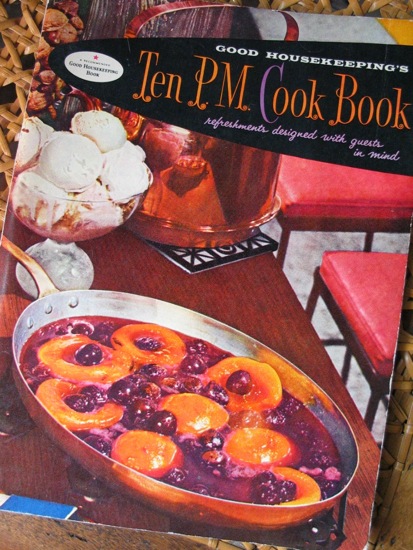 I picked this up at a flea market a few years ago for, I think, 25¢. Copyright 1958, this is chock-full of fabulous 50's graphic design and kitsch-tastic recipes.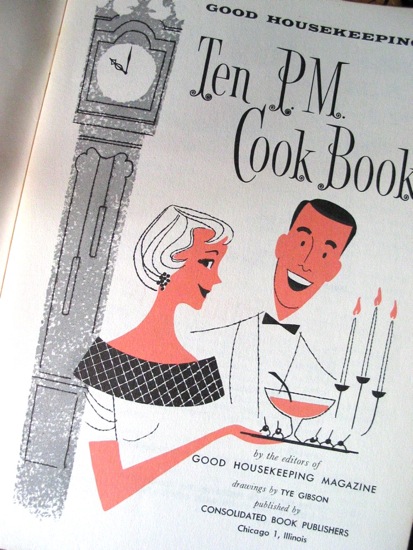 Be sure to refrigerate your Dipsy Doodle very thoroughly.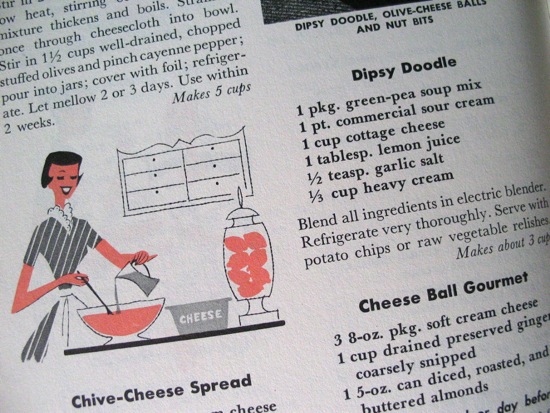 Obviously these 50's women didn't actually eat any of what they were serving at 10 P.M. (or they were "ridding themselves of it" later…)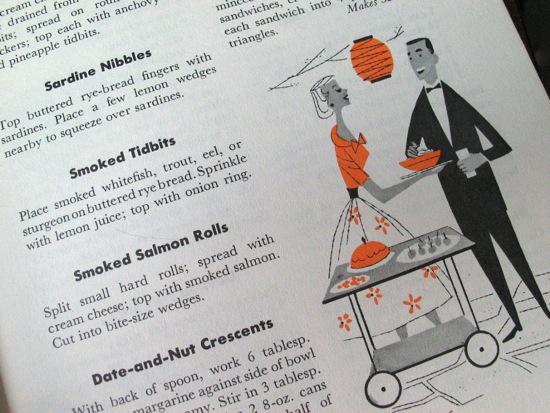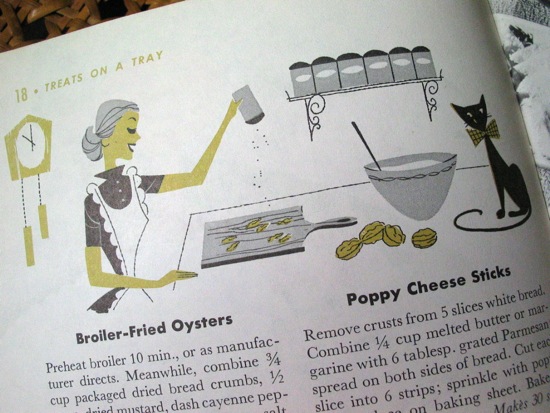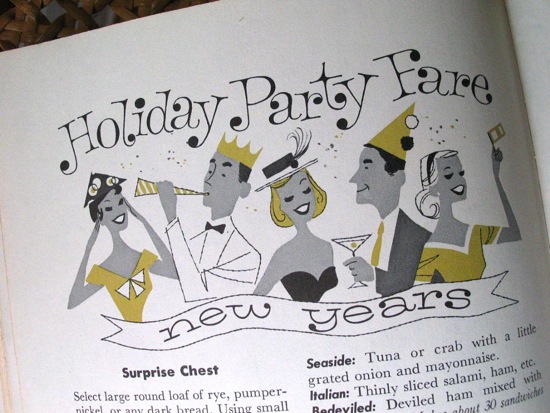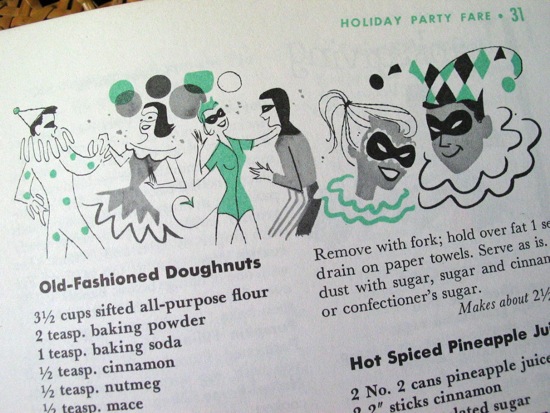 The only woman in the book with a realistic figure: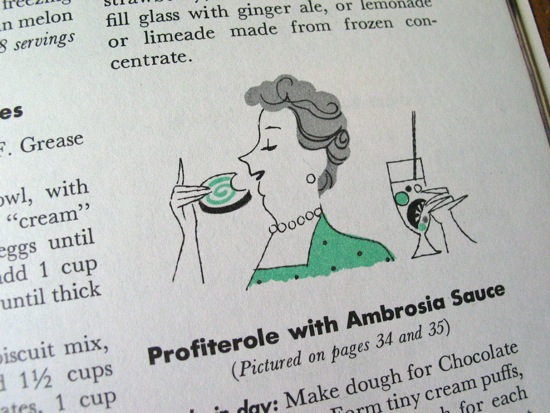 Dancing and caramel apples – those crazy teens!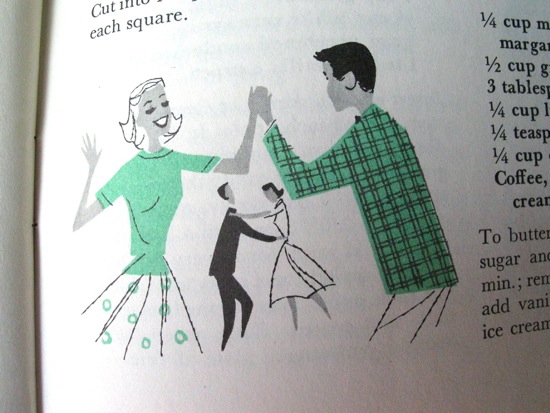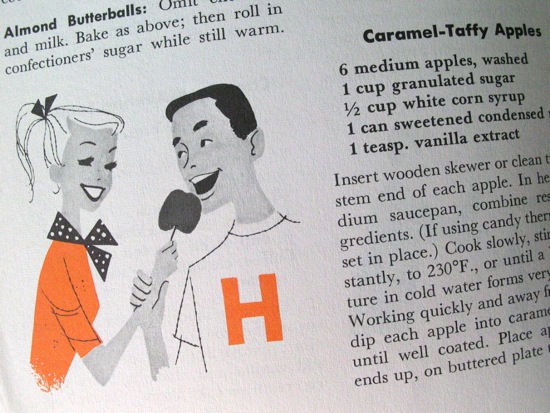 I adore the look on her face – sheer terror!