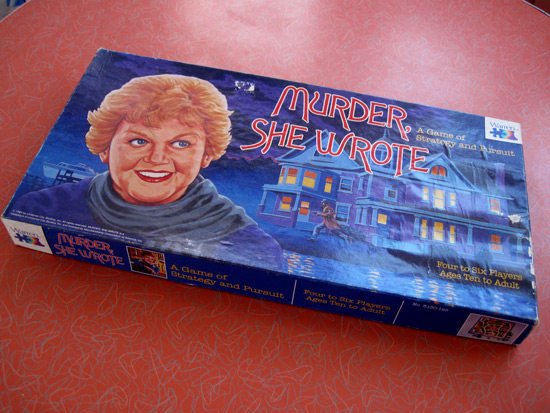 I never really watched Murder, She Wrote during its run on CBS from 1984-1996. I was in a very heavy songwriting and technology phase and although I always had the TV on – or should I say TVs as I had 28 of them at the time, one against every wall in each room so I wouldn't miss a moment – I never had the sound up. All I ever watched then anyway were comedies. I didn't have the patience for any of the more complex murder shows. To appreciate and understand what was going on in them I would have needed the sound up and once that happened it became more about me listening to the score and looking at the hairdos and fashions than actually following the plot. Following the intricacies of a murder case demands concentration. Just like trying to figure out how to play the Murder, She Wrote game does: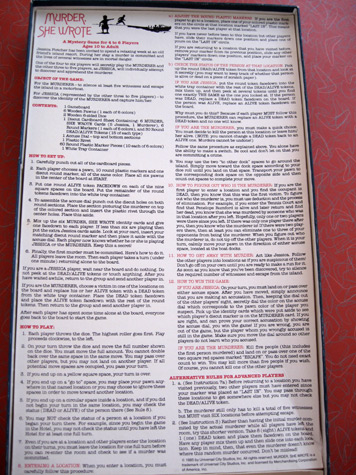 I know the rules are too hard to read this small but I devoted 500 pixels to trying to make them readable and, in my opinion, anything that's supposed to be played for fun should not demand this arduous of focus.
I also don't like boardgames or books or any other kind of memorabilia based on something that began as a TV show when you don't get an actual photo of the star.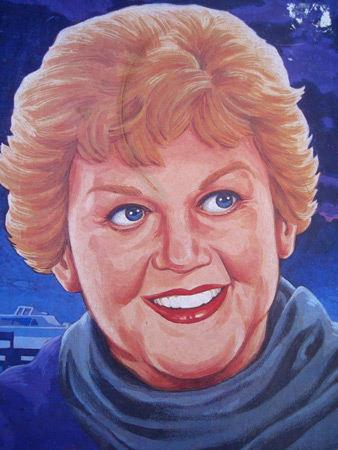 Although this illustration kind of looks like a (Paint-By-Number) Angela Lansbury it also looks like 3 trillion other women who didn't start using skin cream early enough and have always kept their hair in a convenient and generic bob. I should know as I've seen the real deal Jessica Fletcher up close and personal when I was up for a Tony in 2006 for The Color Purple.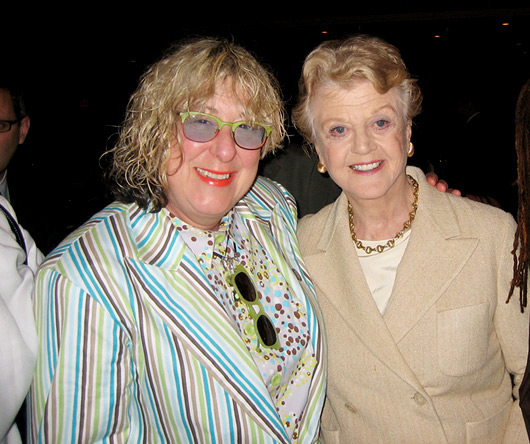 In 1995, Murder, She Wrote met its demise when CBS moved it to Thursday nights where it crumbled faster than a lame alibi against NBC's reigning behemoth, Friends. Normally I wouldn't be happy to see someone as iconic as Angela Lansbury slide down the tubes but seeing as I wrote "I'll Be There for You" (the theme from Friends) if someone had to win I'm glad it was who was paying me royalties and not the series that spawned this board game.