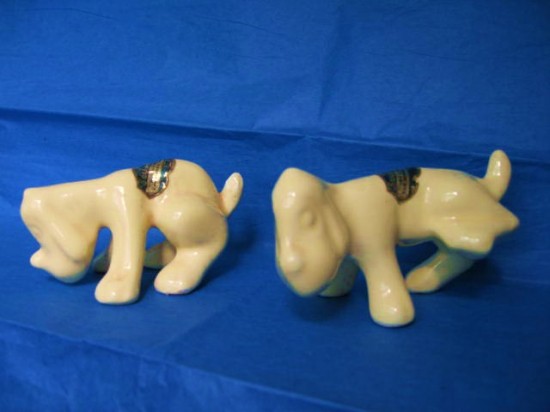 These little ceramic doggies were in my grandmothers belongings and they have a little story about where they were purchased. As you can see they still have a sticker attached indicating they are a souvenir from "Bob Burns Home Van Buren Arkansas". Upon investigating this info I found out who Bob Burns was. I still have no idea what the idea behind " pottying pooches" might be, if any, but the story about Bob Burns is interesting. He was a Radio Star from the `30's & 40's known by "Soda Pop". Bob created a homemade musical instrument that was a type of horn he dubbed "the Bazooka". It was this "Bazooka" horn that the WWII G.I.'s nicknamed the shoulder held rocket launcher just issued.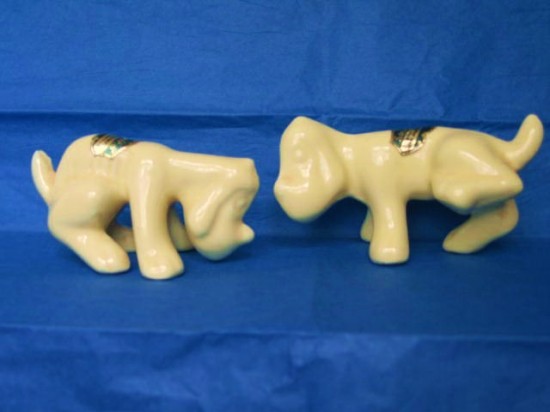 Here is a link if you care to read more…
http://www.vanburen.org/bob_burns.php
And No Allee, these aren't salt & pepper shakers either, but frankly, I'm Glad!