.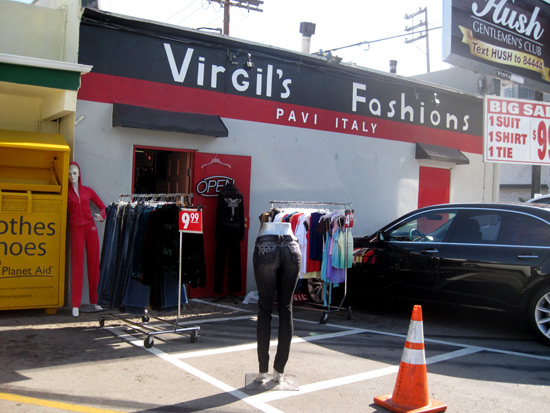 There are many things I love about this "Italy" fashion emporium in Van Nuys, California:
– The thoughtfully placed swathed-in-jeweled-look-denin-jeans torso-less mannequin so that her ass is facing incoming customers and hogging up much of the walkway.
– The only entrance to the store being from the crowded parking lot in back.
– The accent traffic cone.
– The Hush Gentleman's Club sign on the roof adding even more exterior elegance.
– The big sale for 1 suit, 1 shirt and 1 tie for $99 despite there being no evidence of men's clothing inside.
– The bar outside: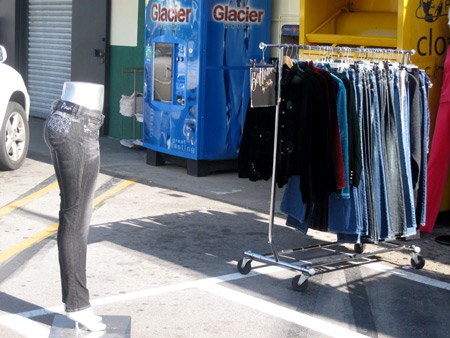 – The decidedly tropical, nowhere near Rome mural painted on the side of the store.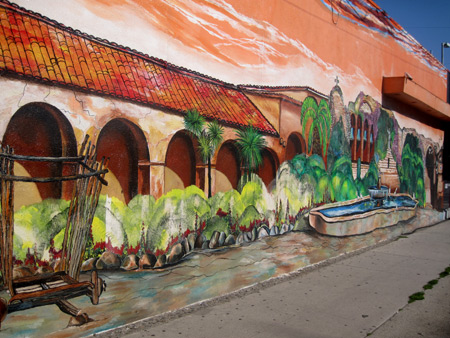 But more than anything, it's the jeweled-look jeans at the end of the store's asphalt carpet that race the distinctly non-Italian named Virgil's the final mile up the mountaintop of Kitsch. Dotted with paint, the glittering rhinestone patterns are sure to glisten forever, insuring the classy Virgil's vibe stay with each and every discerning customer long after she leaves the parking lot.