I recently vacationed in Palm Springs and as soon as I hit town I said, "I'll bet there's a bronze statue of Sonny Bono around here somewhere." And wouldn't you know it, there it was just a couple of blocks from the hotel.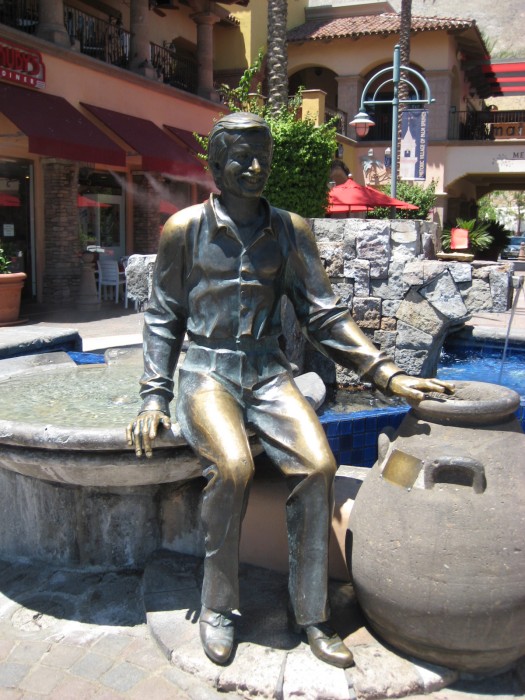 You probably all know that in addition to being an entertainer Sonny was once the mayor of Palm Springs before moving on to the U.S. House of Representatives. I love this statue because it has such a casual, informal feel to it. It reminds me of the Sonny and Cher era Sonny, as opposed to a formal statue of a politician. And it's life size!
The real kitsch find was just down the street in a shop window-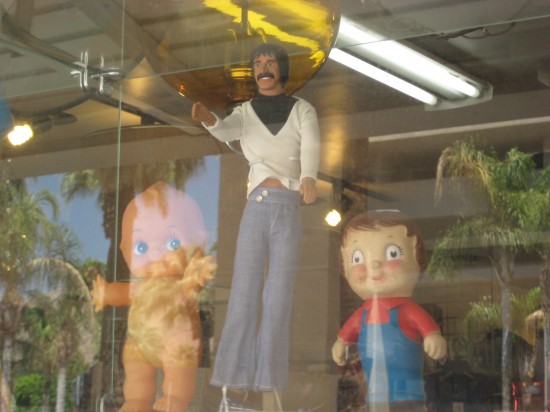 Sonny, right up there with Kewpie and a Campbell's kid. Sonny, immortalized in doll form complete with tiny bell bottoms.