Who among wouldn't want to see a scary cartoon cat pedaling around the showroom floor when our communist parents were buying Moskvitz autos in 1960's Russia?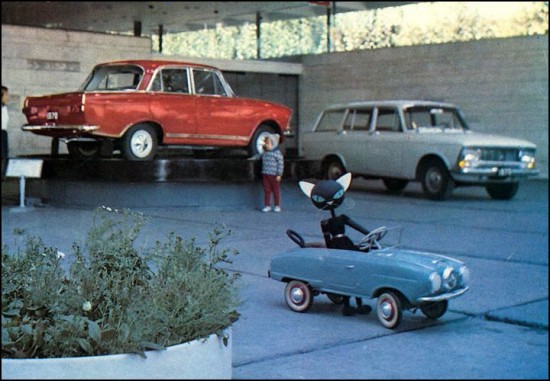 I find interesting the design aspect of cars, but something tells me I wouldn't have been as passionate about some of the Russian models as I was the home team iron. Sadly, I think this little guy is actually mourning a fallen cosmonaut.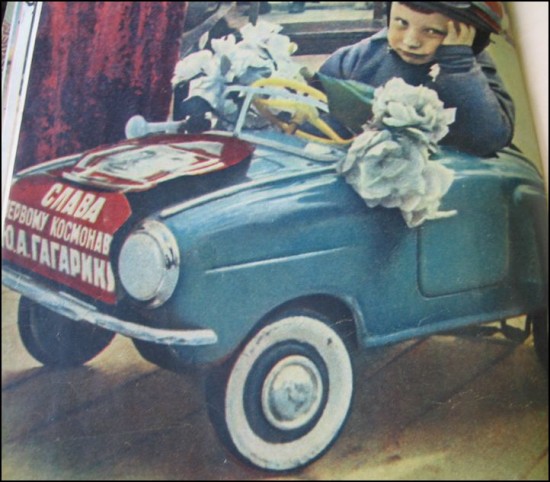 And what's with them looking like an early 50's Studebaker?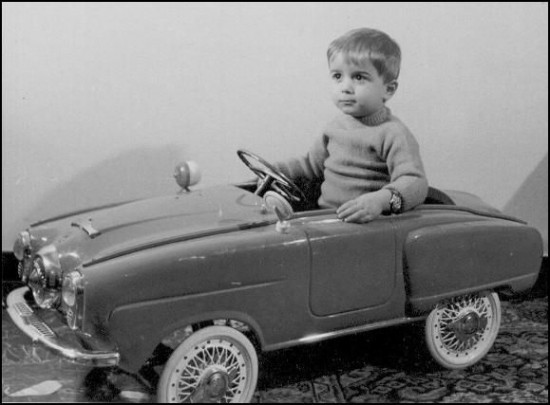 Possible dissident. The hat gives it away.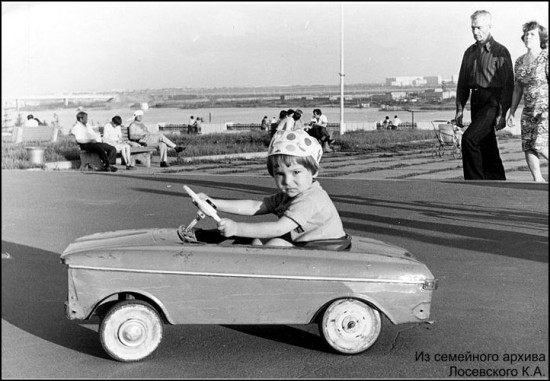 Looks like they may be headed for the (Neutron) Dance. Pedal, Boris, pedal.