These are photos from actual high school yearbooks. Suddenly my own portrait with my blown-dry hair and wide tie (which, my lips to God's ears– will never wind up on the Internet) doesn't seem so bad.
Aspires to be the next Levi "dumb-as-a-doorknob" Johnston: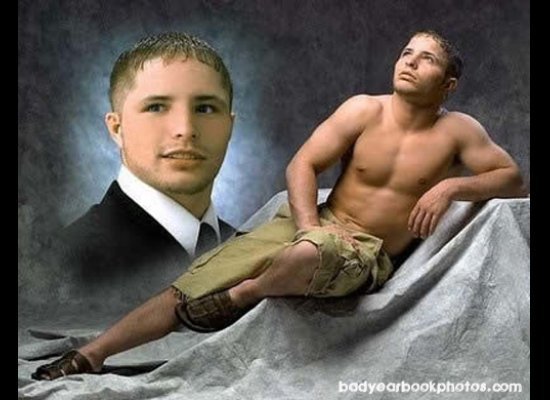 Big hair apparently causes depression: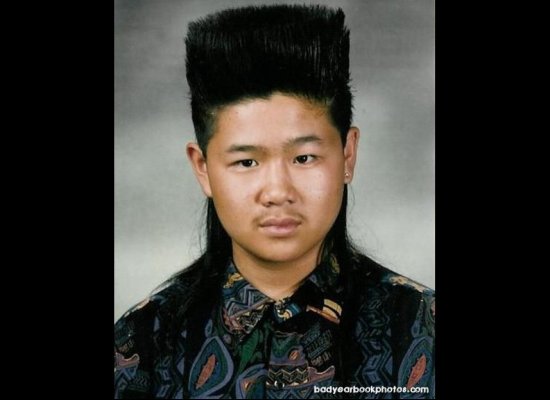 I just flew in from the coast and boy are my arms tired: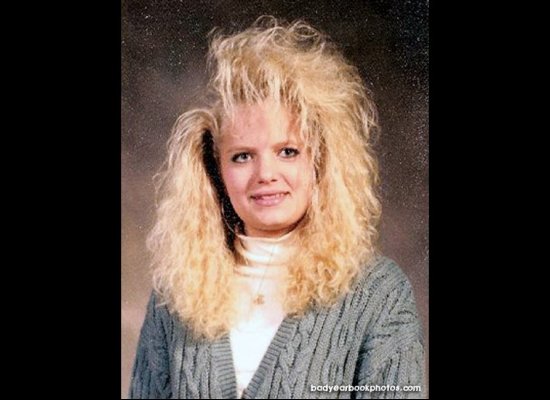 Thanks for lending me your glasses, mom: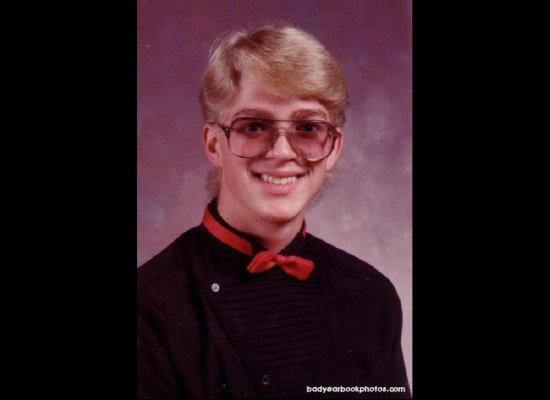 Even serial killers get yearbook photos: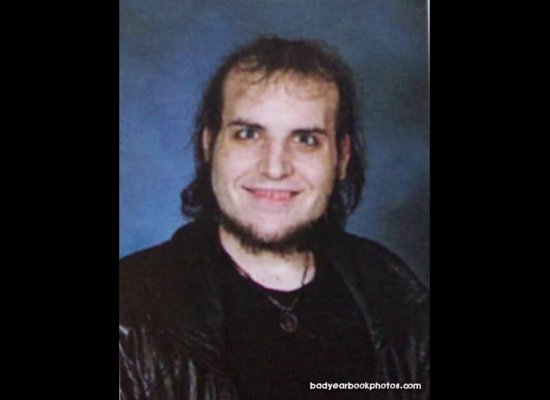 Oops, I thought it was Pirate Day: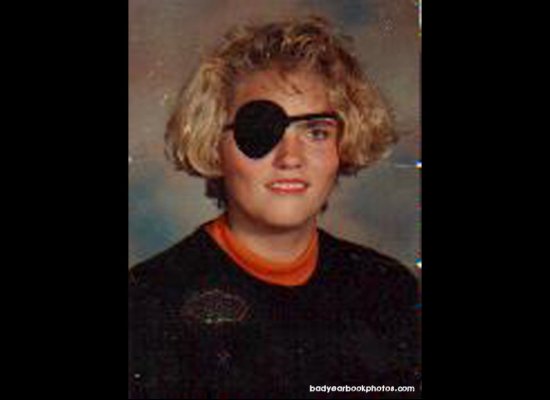 Trying an Allee Willis approach but failing miserably.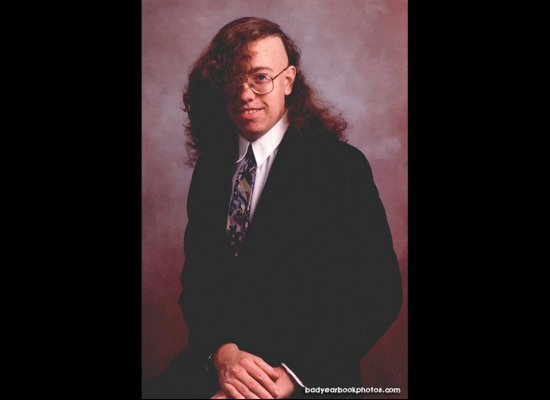 Somebody's dad or 70's porn star?: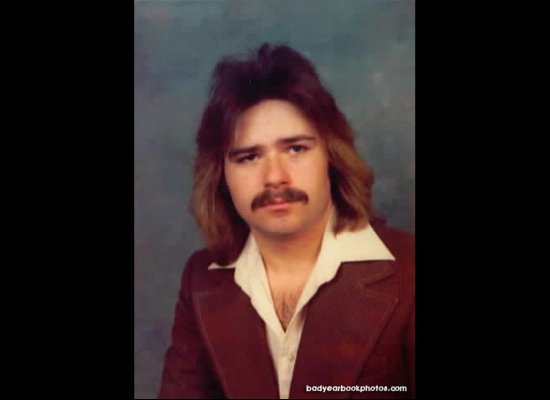 Chutzpah to the max: