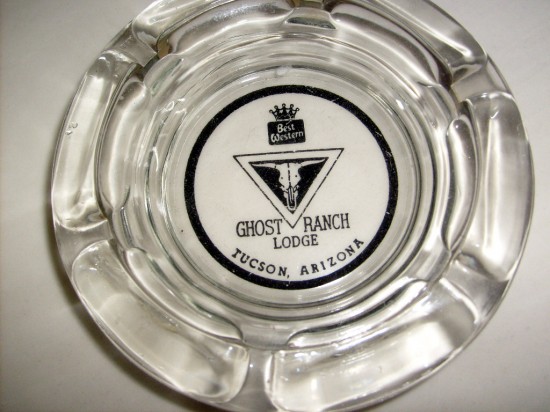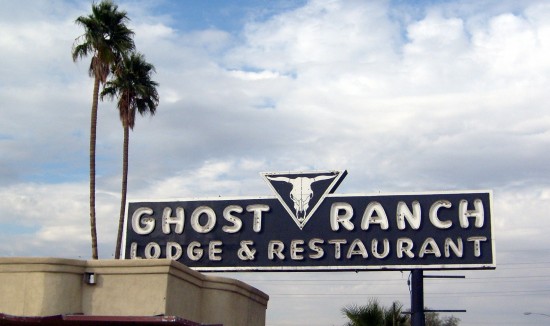 Miracle Mile is home to a strip of vintage neon-lit hotels here in Tucson and one of the most famous was the Ghost Ranch Lodge. Built in 1941 on what was once a working cattle ranch, Ghost Ranch Lodge was an oasis consisting of 83 single story rooms and casitas on 8 acres of lush desert land with beautiful cactus gardens and orange trees and lawns, along with a restaurant and lounge. Many of the units were designed by prominent Tucson architect Josias Joesler and the cow-skull sign was designed by Georgia O'keefe. Sadly, after over 60 years in business, the lodge began to fall into disrepair and was eventually closed. The whole property was fenced in by a chain-link fence and the wonderful sign was taken down. There was even an arson fire which destroyed the restaurant and lounge. People in Tucson were very sad to see the end of this once famous landmark…..
However, that's not the end of the story! Do to an outcry of citizens, the city stepped in and today and the Ghost Ranch Lodge is being totally restored and made into a housing community for retired and low-income residents! Even the sign has been put back in it's place. It's a happy ending!
This is a rare ashtray from the Ghost Ranch Lodge circa 1960's.