Today's adventure sale includes a gal who wrote to Hollywood stars in the 1960's. With camera in hand, I snapped a small portion of the autographed photos. My favorite is Vince Edwards, aka Dr. Ben Casey's fan postcard, with a preprinted message and 4 cents postage due.
Way too serious. In fact, I don't remember him smiling much.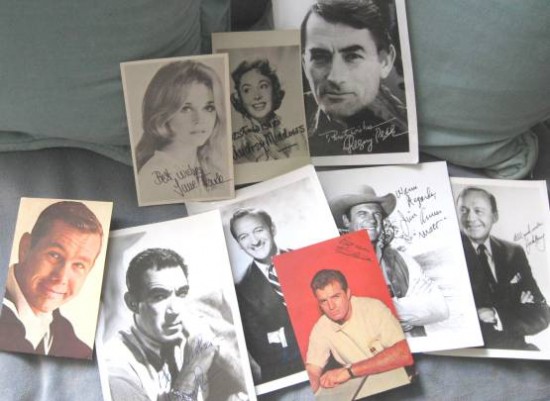 Some are actually signed in ink, but by who?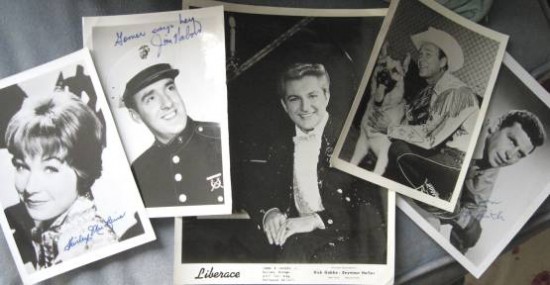 I arrived late. I understand there was so much that sold.