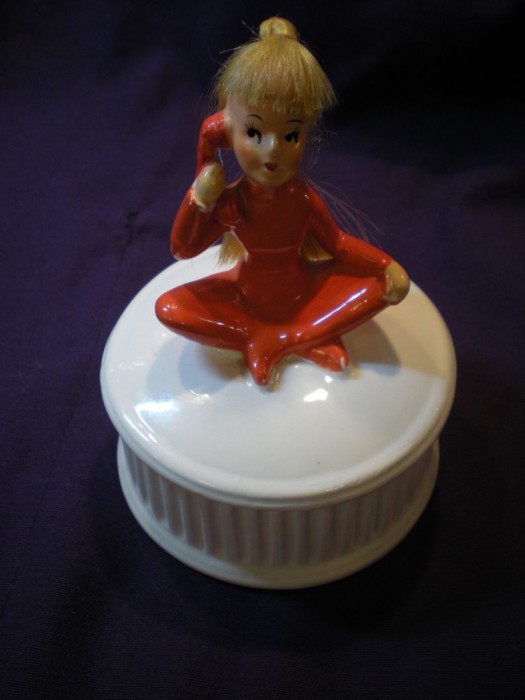 Found this Telephone Girl this past weekend and totally FLIPPED out. Couldn't fork over my money fast enough.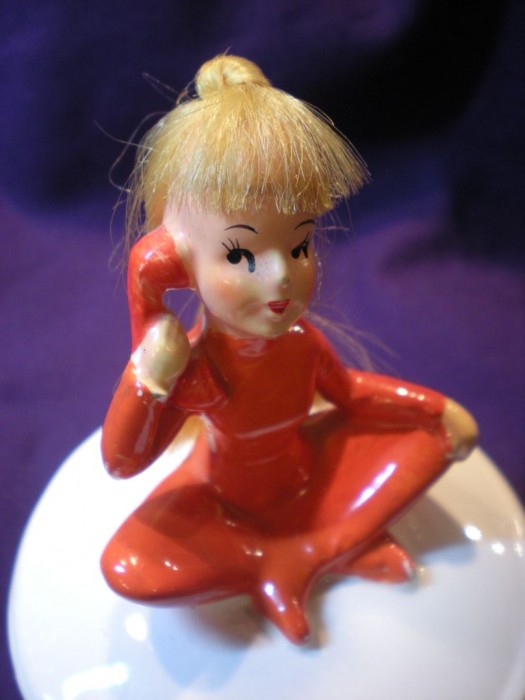 The real hair is a nice touch and in really good condition!! Her phone doesn't seem to be connected to anything so I'm not sure who she's talking to… or maybe she's just ahead of her time and it's an oversized cell phone.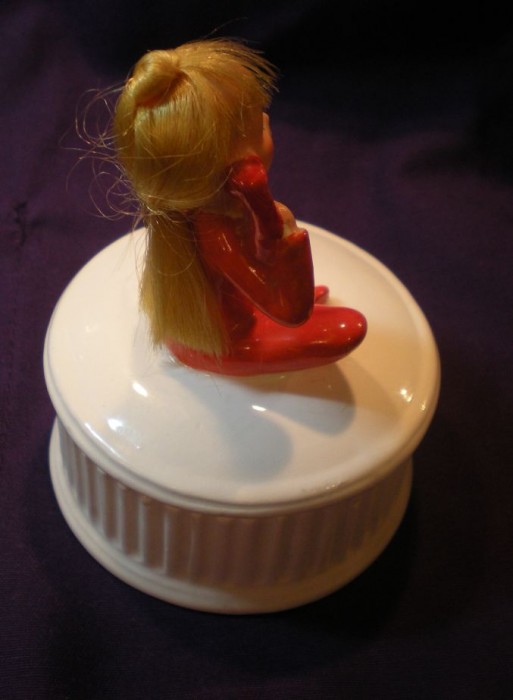 Nice long ponytail!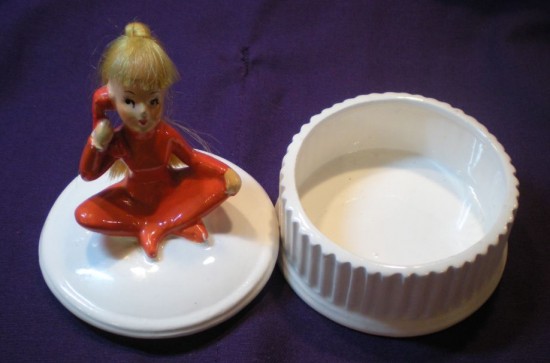 I guess for powder or jewelry or whatever? No marks. From the 50s I guess?