I've been collecting tacky planters for about 10 years. They're really fun and inexpensive (most cost about $12.00). People don't seem to collect them like the famous head planters, but I love them all the more because they are overlooked. Thanks for checking them out!
The one which started the collection was the bowling man: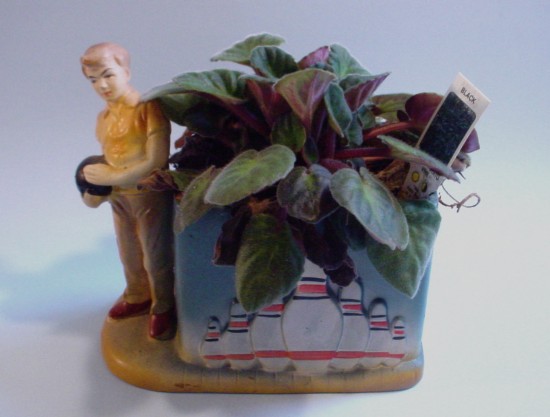 I imagine he was a prize at a bowling tournament.
Since the bowling man, I've been able to find the most fun and kitsch treasures at shopgoodwill.com, garage sales, ebay, and donations from kind friends. Here are a few, enjoy!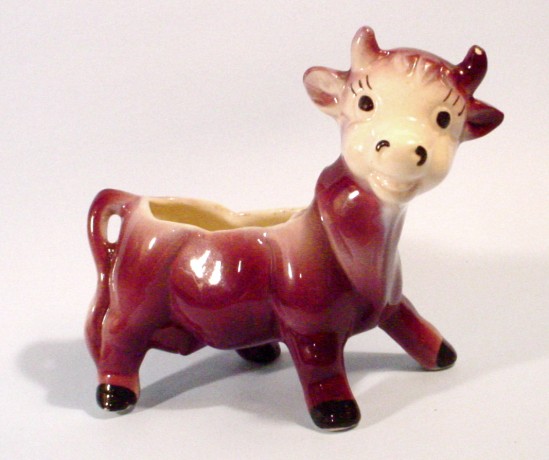 A SHRINER! I have found him a few times while shopping, so you can probably find one too!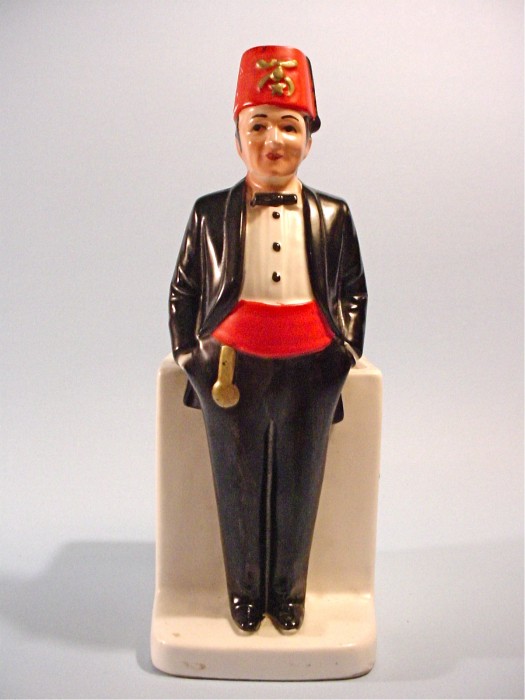 Gimmie a hand! (I use this hand for a model in many of my etsy store items – it has a hole in the center of the palm for a plant to grow out of – weird, huh?)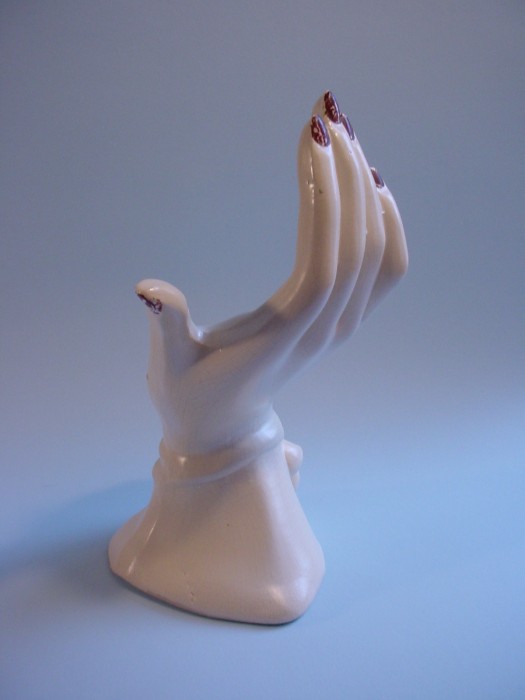 This is not a pipe. No, really, it isn't!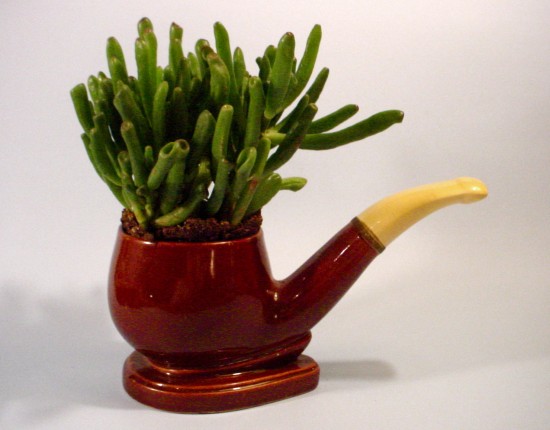 A perpetual birthday greeting! It's never not your birthday – or happy!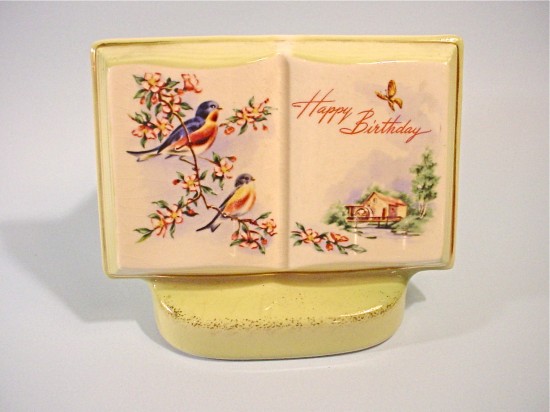 Iridescent pixie & bunny with gold accents!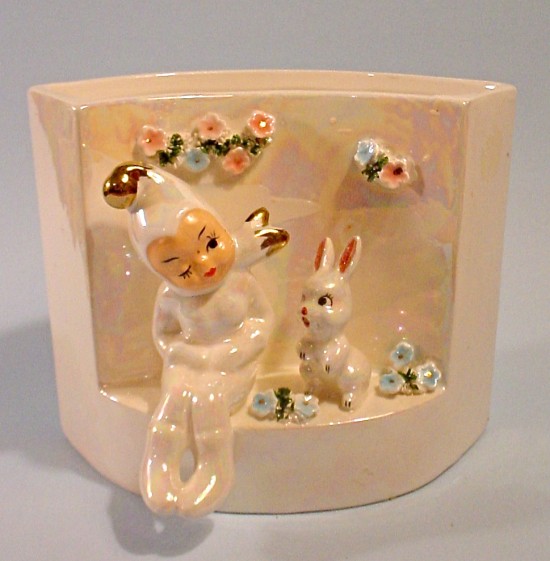 There are many many things on logs in tacky planter land: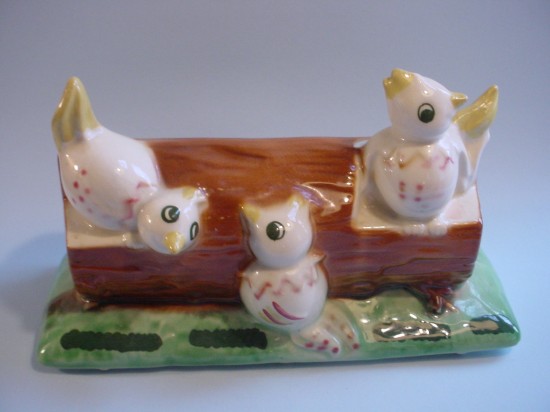 The twin teens are my faves. They cost a bit more than the rest (around $35.00 for both), but were so worth it.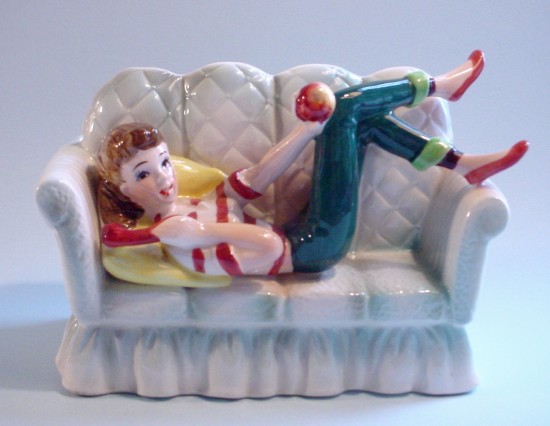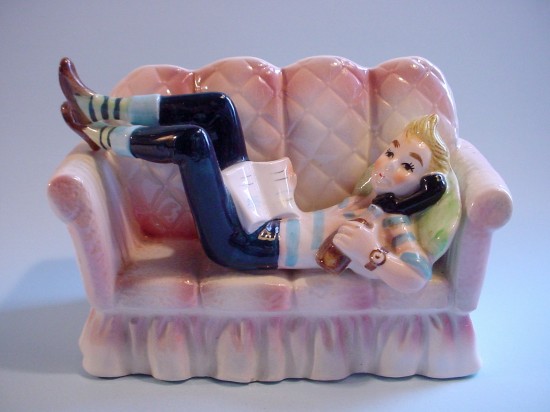 This one can be used as a wallpocket – home sweet home. And a crack house!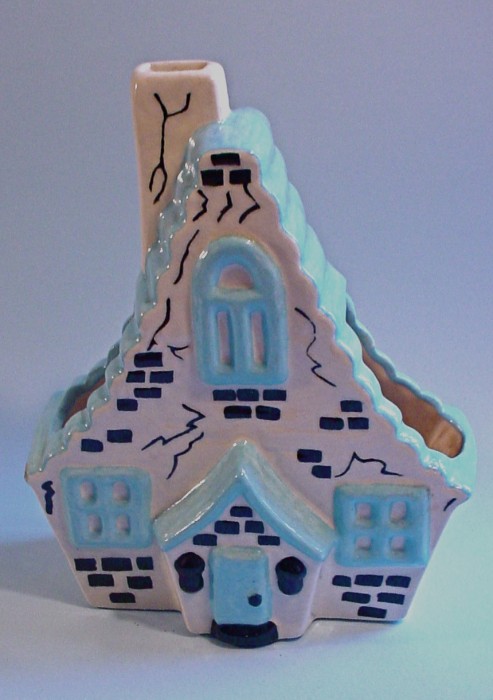 The basketball dudes were a rare find. The background is a weird minty green color representing the gym. Perfect!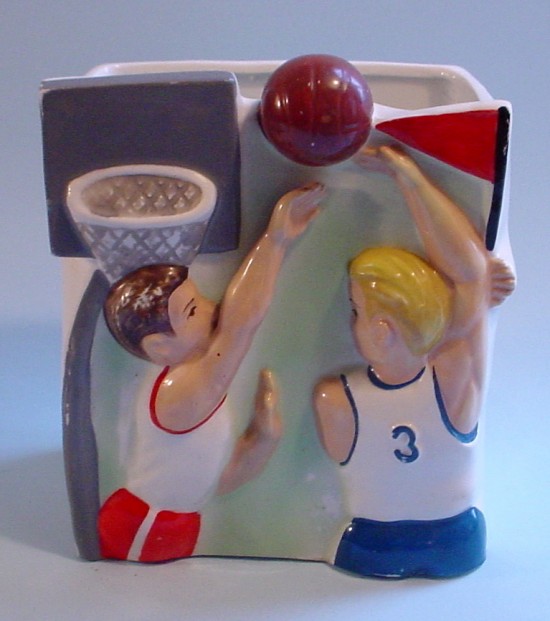 And, this one's for Allee: a bellbottomed teen musician-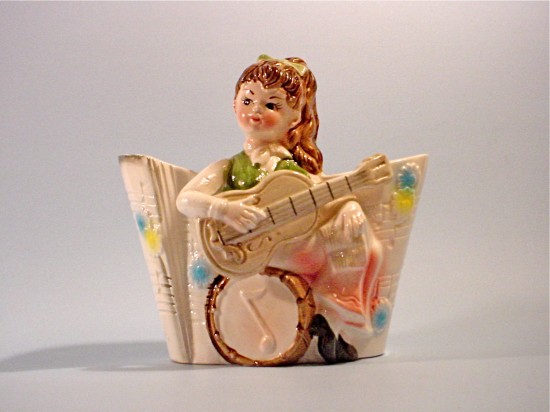 (back view)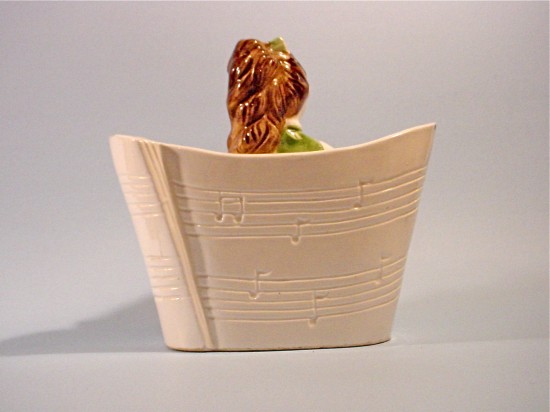 Bar fellas: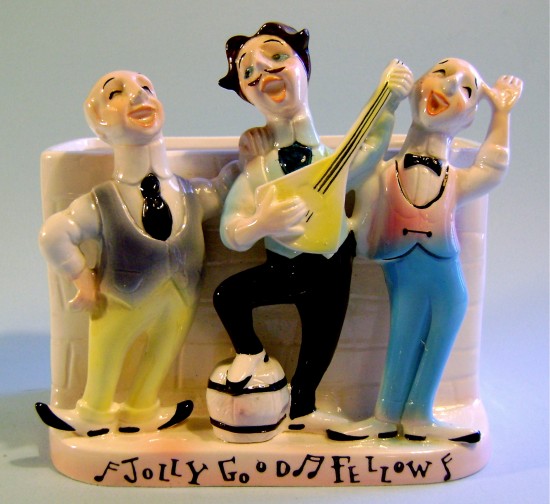 No separation of church & state in tacky planter land: