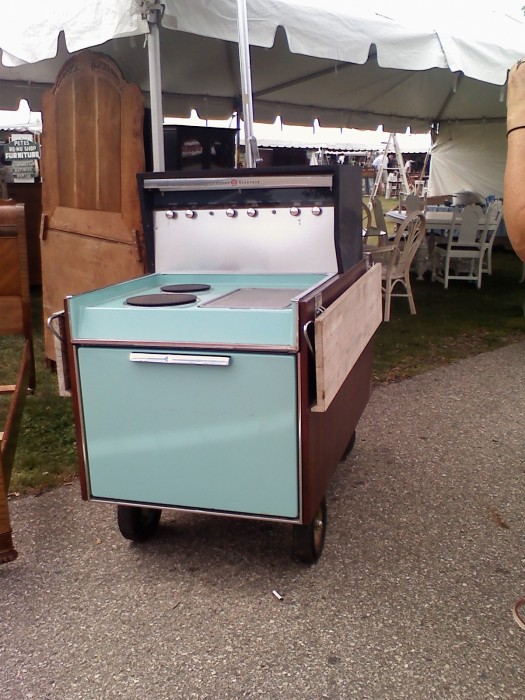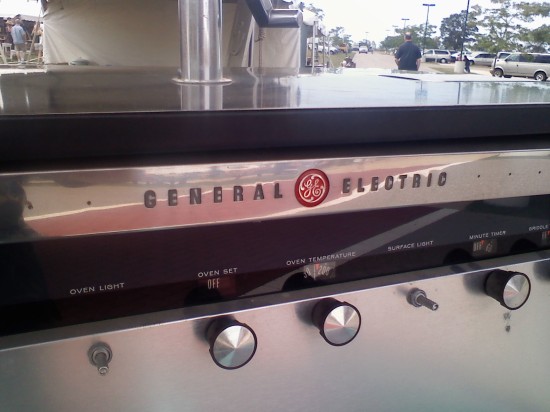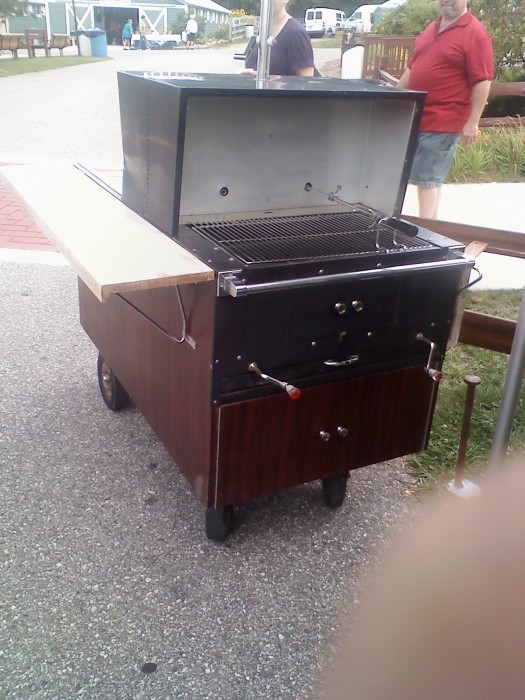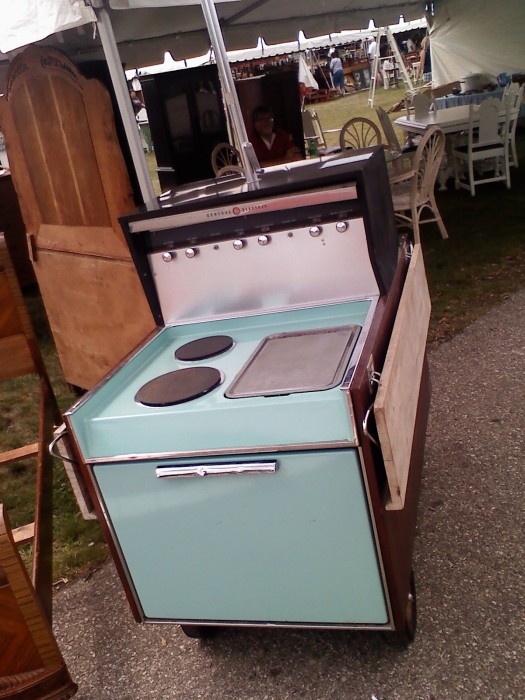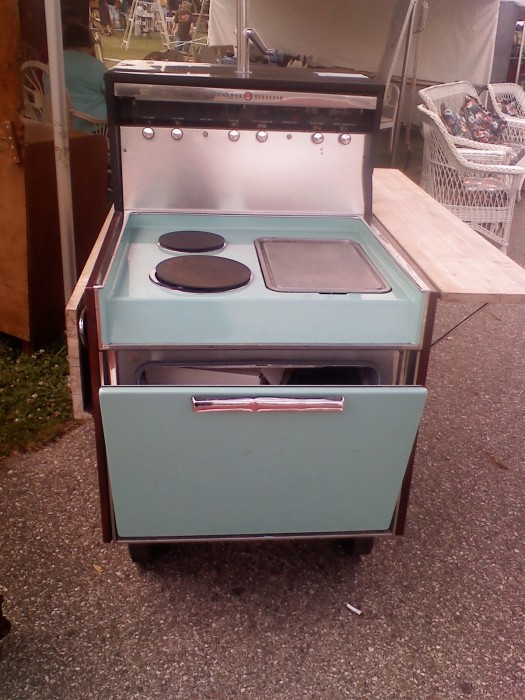 Found Up-North in Petoskey, Mi….
This fab vintage turquoise "Patio Range" was made by GE…
One side had a grill and the other side had a electric cook-top range and "oven" …There were drop down shelves for working and/or eating…It was on wheels and came with (which you can't see) a matching turquoise umbrella w/white fringe!!..
I've never seen a "patio range"…it looked like it came out of the pages of a 1950's Better Homes and Gardens…"The California Patio" Edition … I was blown away…