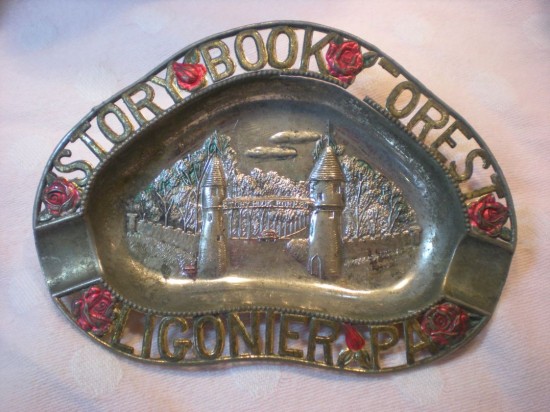 Here's another find from that guy, the one at the flea market who just throws his junk into boxes and doesn't care if it gets broken.
A Story Book Forest ashtray! Now part of Idlewild park, Story Book Forest opened in 1956 and thousands of little kids have grown up visiting there.
What I find amusing about this is that an ashtray, a symbol of an adult vice, is used to commemorate a visitation to a strictly child-themed attraction. Maybe they took it back for grandma, eh?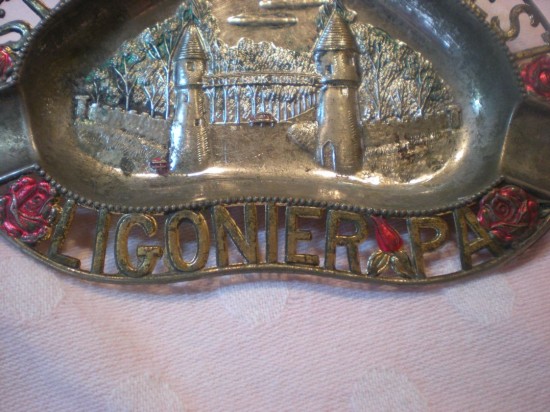 It's hard to see, but a big vintage-looking car is driving through the gates. Flick your ashes right on the entrance!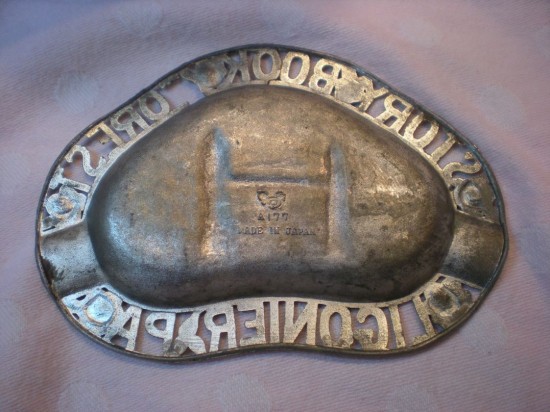 Made in Japan, of course.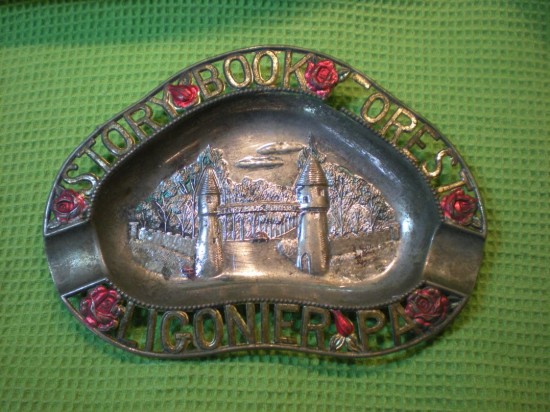 I can't find any reference to another one of these so I have to assume it's fairly rare. Too bad it's so beat up.