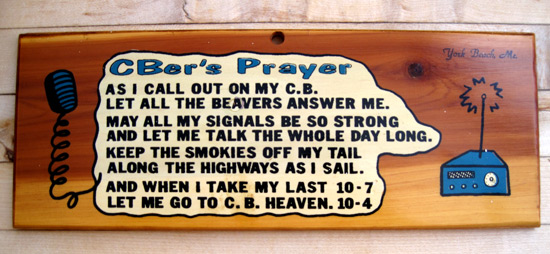 As I cruise along the 5 and 101 freeways up north to finish three videoSongs with Pomplamoose, my trusty CBer's Prayer Plaque is in place on the dash. Before modern technology, the CB radio leading the way in multi-vehicle communication, my traveling life was hell. I never actually had a CB but I did marvel at how trucks could warn each other of impending Smokies or fabulous truck stops with Blue Plate Specials. Now that I have a cell phone, well, several cell phones, an Ipad and my laptop that I plug into the cigarette lighter I'm much more inclined to travel because I can stay connected. I never really had a desire to leave my life behind and now I don't have to.
Although trucks no longer have CBs because the drivers use cell phones just like the rest of us, it doesn't stop them from expressing themselves. Native American Indians have been a big theme on the trip so far today.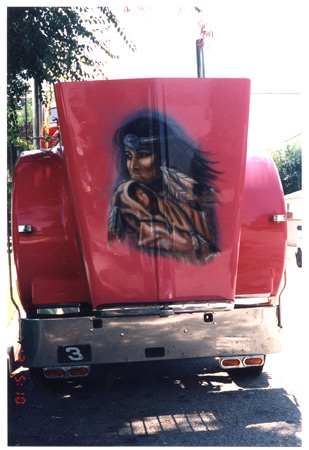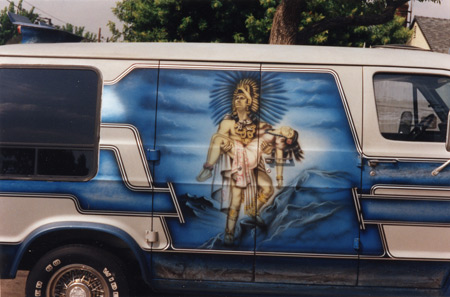 We also passed someone who plans to do a lot of riding: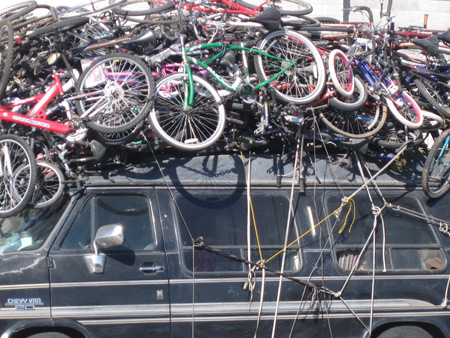 And then of course there's this, always a pleasure to pass: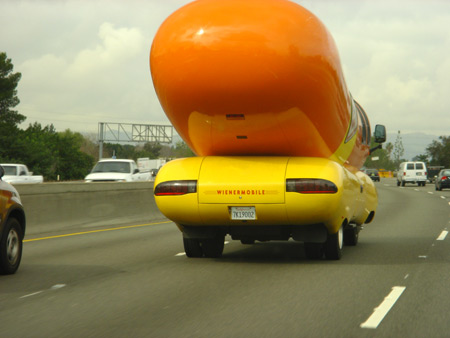 Which makes me want to stop for this: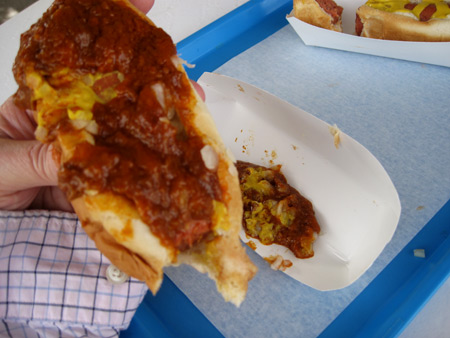 I don't need a CB to locate the nearest hot dog joint as I have all my regular communications paraphernalia with me, some of which is pictured here on the seat next to me on.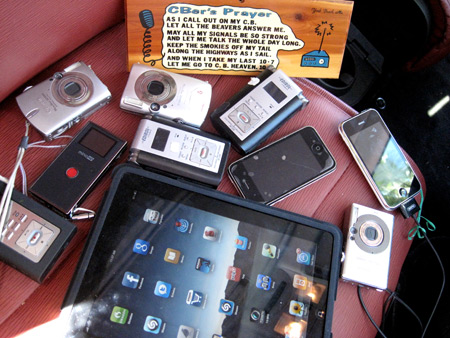 I also have a navigator to tell me where the nearest bathroom is. Which is great as I don't need to wait for all the Beavers to answer me.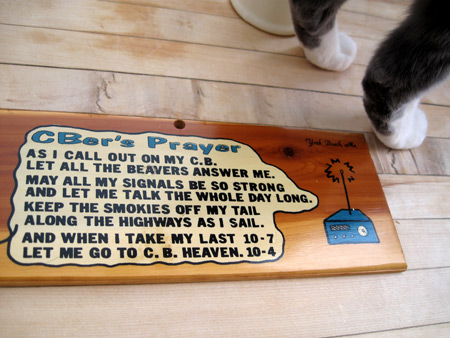 Thank God for modern technology.