Doesn't everybody love it when a business looks like this?
Little Man Ice Cream is in the Highlands Historic district just west of downtown Denver.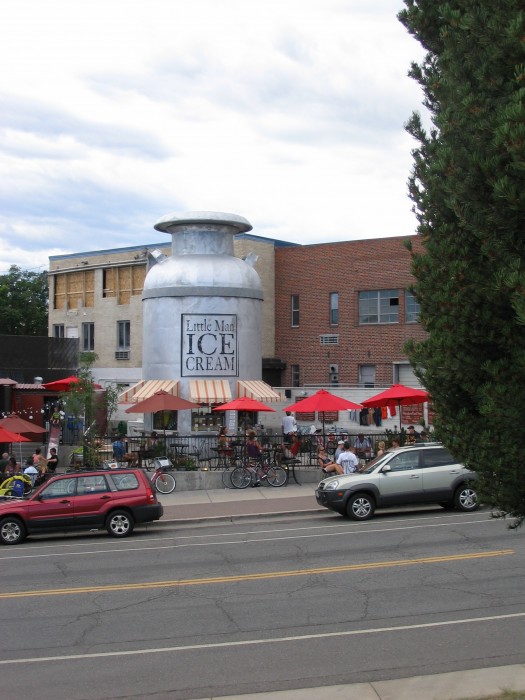 I remember as a kid riding a train along the route of the California Zephyr in rural Nebraska. The train my parents had me take to visit my grandparents 54 miles up the track was the milk train. It stopped at every little town and picked up milk from all the little dairies across our valley. This building looks exactly like the cans of milk that they picked up and hauled.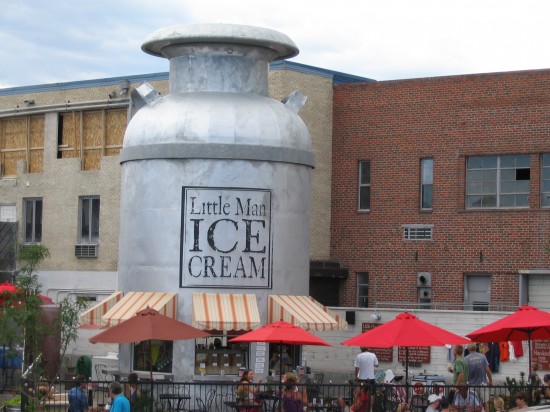 There's nothing like an ice cream store on a Sunday afternoon in Denver in August when the temperature hits the mid 90's. Everybody here seemed happy today.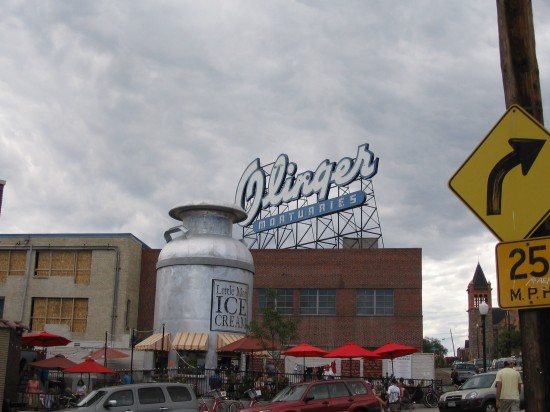 Even the business next door is chillin' it's inventory.