I waste no time when I come home from a trip. I found this today at the local Joan of Arc thrift Shop here on Cape Cod. It's made by Ever-Art of California, a company I never heard of. I purchased all 3 of these pieces for the low price of $2.00. Every piece here is in mint shape too.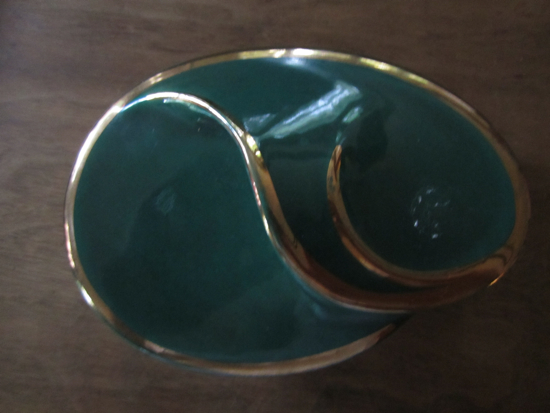 Top view, dish with lid.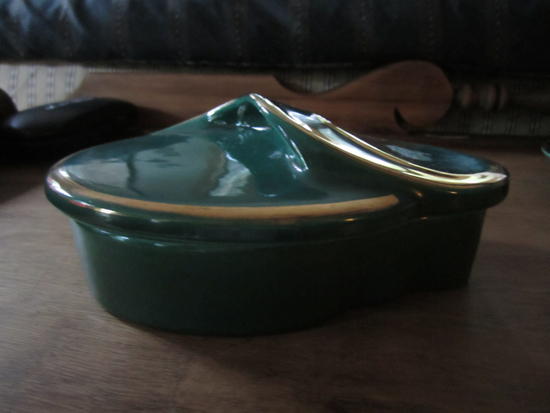 Side view.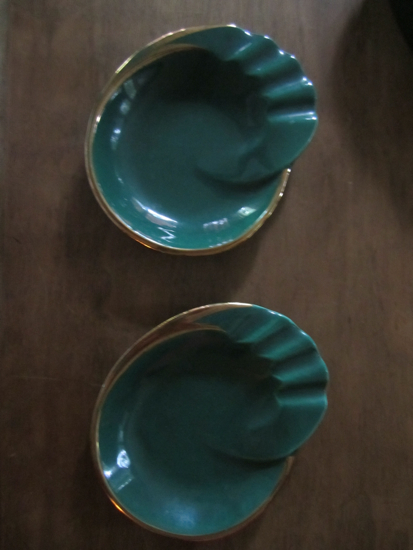 Part of a set maybe?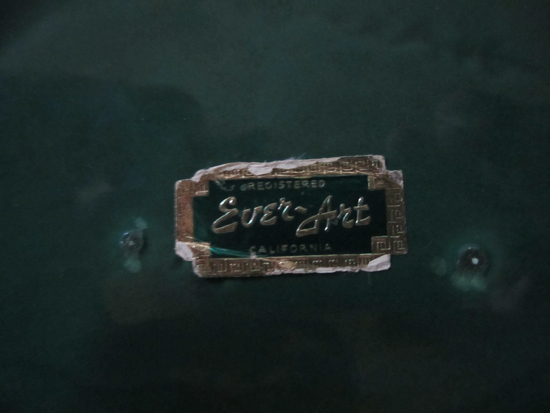 This was either a candy dish or something to hold cigarettes.