Anybody that watched cartoons as a kid in this country is probably familiar with The Roadrunner and Wile E. Coyote cartoon. Every product the coyote procured in order to "do in" the road runner was branded Acme. There was always a big debate with my friends as to whether it was pronounced "ay-kum," or "ak-me." This is where all those products were manufactured.
Okay, not really, but I love that these lofts are called "Acme Lofts." While some might think it's somewhat dull and drab architecture, I think the building has a lot of integrity.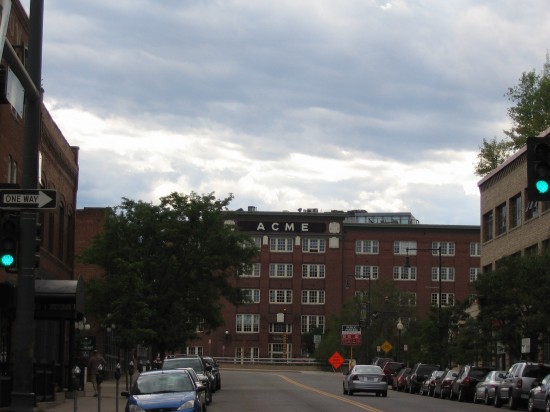 Built in 1909, it was originally the Brecht Candy Company, and produced upwards of 3 million pounds of candy a year. It then became the Acme Upholstery Company, and in 1992 became lofts.
Watch as the Coyote hatches a plan to catch the Road-Runner with the aid of an Acme product.