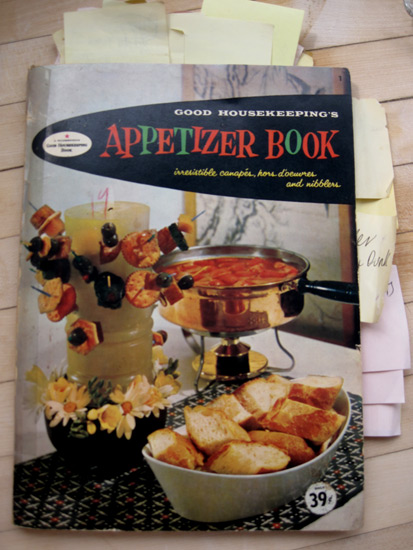 By the number of post-its that I've stuck in this book, 41 to be exact, it's obvious that I'm as much a fan of the recipes in this hallowed hors d'oeuvres bible as the typical housewife was in 1958 when it was published by Good Housekeeping magazine and the Hearst Corporation. The fact that thanks are given to companies like Frito, Borden, the Hawaiian Pineapple Company, Lawry's, the National Biscuit Company, Ralston Purina, Swift and the Shrimp Association of the Americas should be a great indication of the junk-tipped treasures that lie within. I have long followed the advice of this book when throwing small dinner parties, well, at least small parties for me, 10 to 20 people, and if you happen to be cooking this lovely Sunday afternoon or evening and haven't decided on the menu yet I suggest you do the same.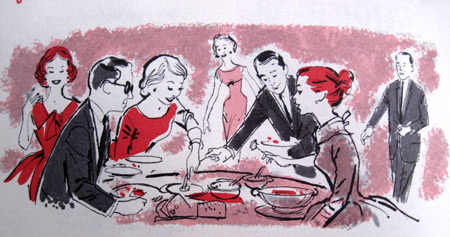 I don't drink but any good hostess knows that keeping your guests in the state of mind they most like to be in, happy, one should always have plenty of these on hand: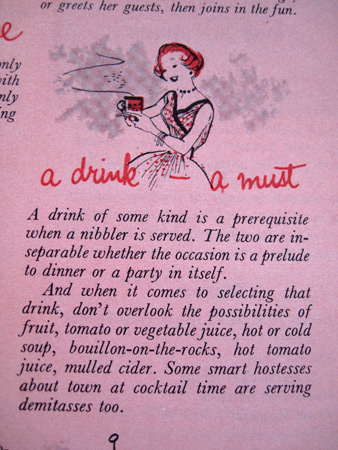 Never forget that what you serve a dish in is just as important as the dish itself. Party moods are all psychological and what something looks like effects perception.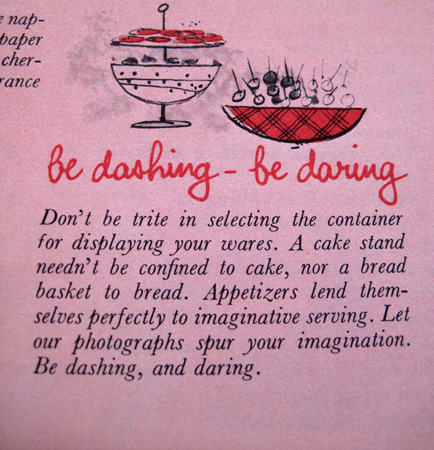 No plain white ones of these please: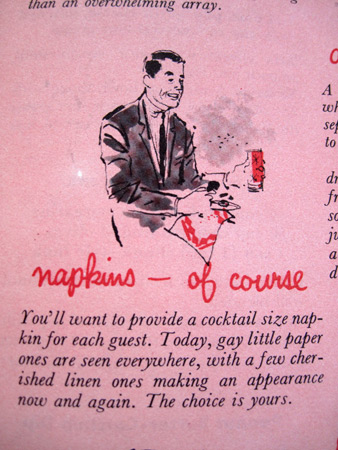 What makes me happiest of all about the Appetizer Book is that the people at Good Housekeeping chose to call appetizers "nibblers". I have always loved the word "nibble". So much so that when a cat had two litters of kittens 55 days apart on my roof I caught her and named her "Nibbles".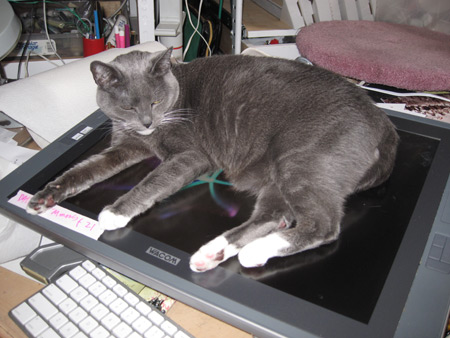 As you can see, her tail is a little "nibbled" on: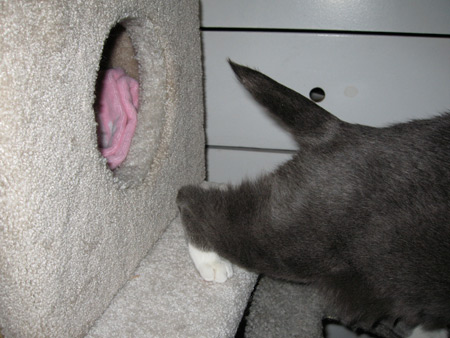 I named her daughter, who I also caught, Niblet: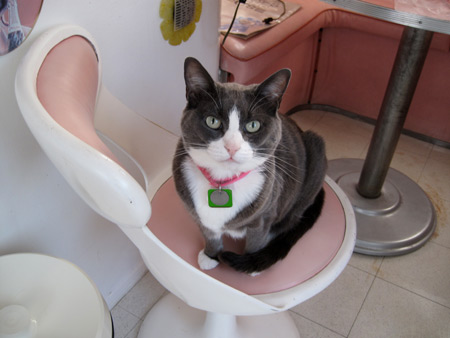 The simple truth this Sunday is that I'm on excruciating music and video deadlines so I'm going to leave you now in the good hands of the folks at Good Housekeeping. I'll start with one of my favorite chapters: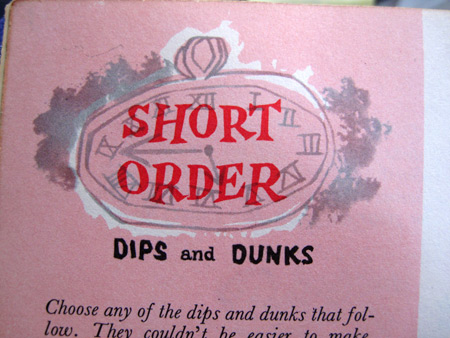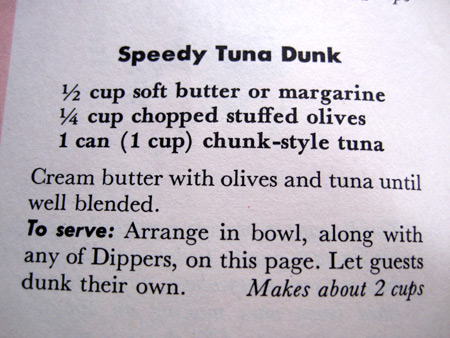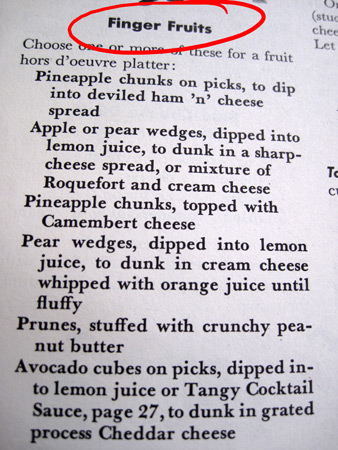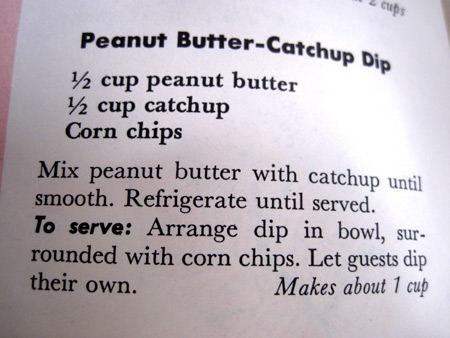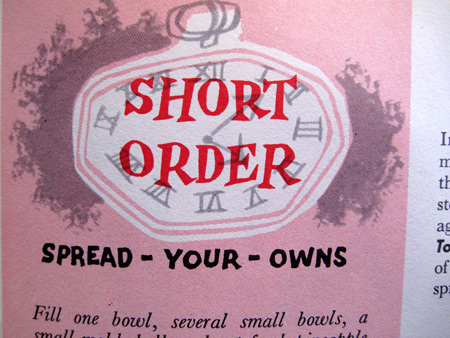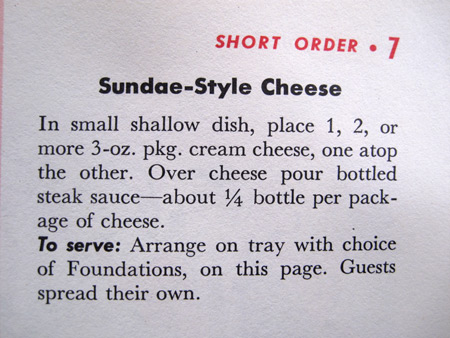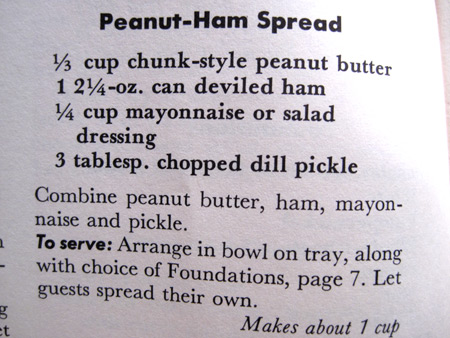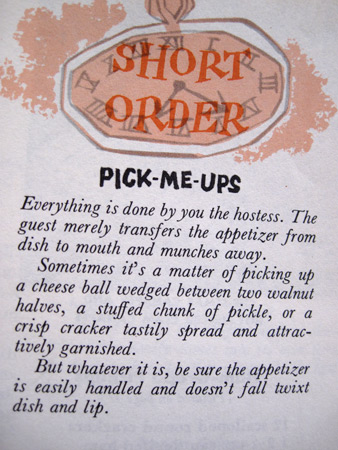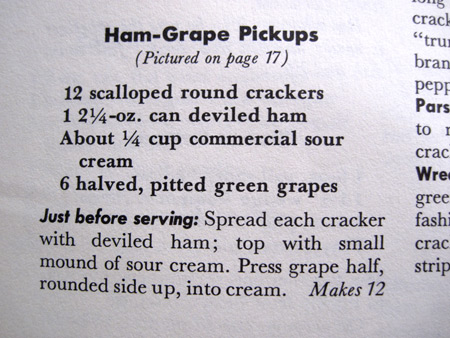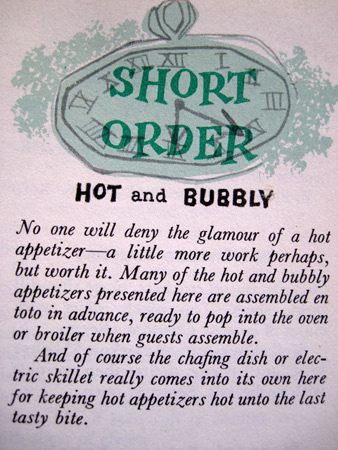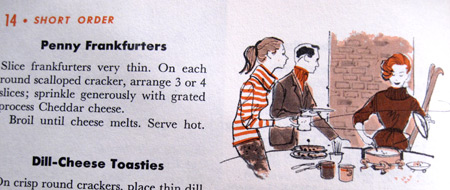 How could a cook book have a more beautiful centerfold than one that features fried saltines wrapped in bacon, cheese cubes with drippy white things on the toothpicks and a bowl of mixed olives decades before it became de rigueur to have one on your appetizer table?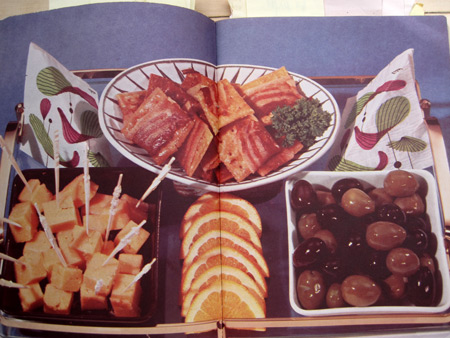 I hope you're all having a very happy Sunday and enjoying some of these lovely nibblers. I'm going to pet Nibbles and Niblet and get back to work, but not before I eat some of these: