When I was at the "House of Prudence" I was unprepared for such a whirlwind tour of this fabulous house that was once home to Sophie Tucker. I also wasn't ready for the incredible collection of ceramic and chalk fish that adorn the walls of one of the bathrooms. I couldn't even concentrate when asked if I wanted any cheese and crackers. Before I knew it I made a bee-line back into the bathroom to photograph the fish and here I am, in the bathroom eating a tasty cheese and crackers, accompanied by a nice glass of iced tea. I'll be breaking up the fish collection in parts as there are so many cool ones. I think I photographed them all. It kills me to think when I left florida, I forgot to remove my chalk fish from my bathroom wall and ended up leaving them behind! Argh…..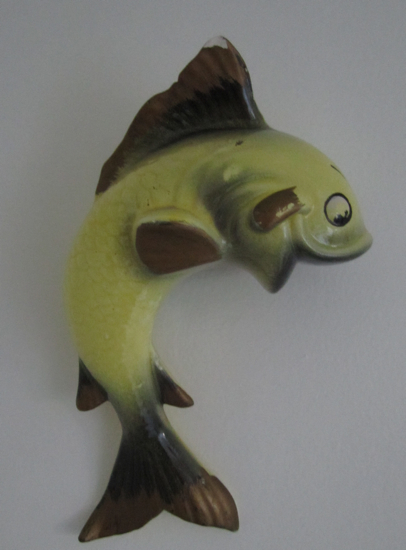 Love, love love, this one. I believe this one is ceramic and NOT chalk.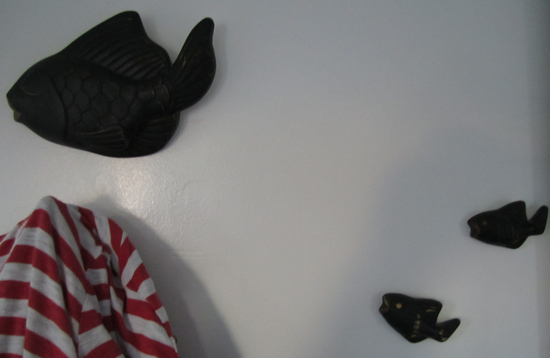 There are many little fish families here at the House of Prudence. This is one of them.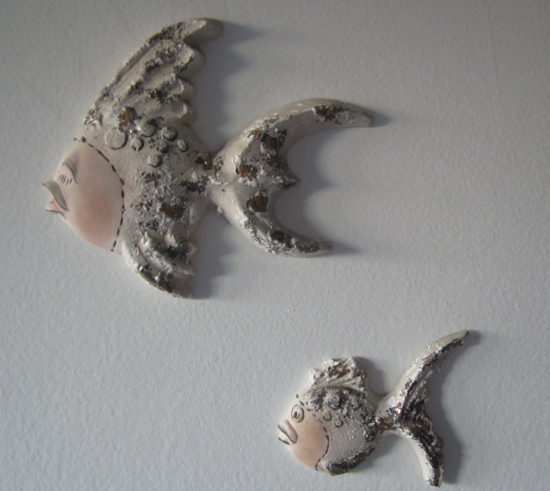 These made me swoon! Thanks for letting me steal that word from your vocab, Allee! I love the gold accents on the fish and really love it that the bigger fish has these long eyelashes and her eyes are closed with the little fish following behind with eyes wide open.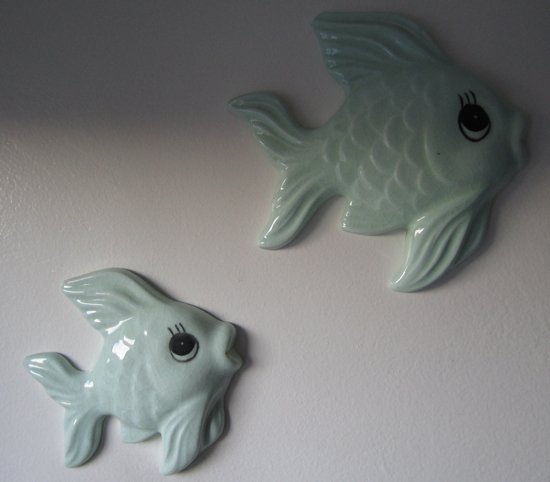 More fish with long eyelashes!