Even growing up, I knew my grandparents where sophisticated. They're house was decorated like no other I'd ever seen, or, frankly, have ever seen since. My grandmother, now 94, doesn't host functions any more, but when she and my grandpa did, the downstairs rec room and wet bar were the locale for more informal entertaining.
The "conversation pit" is the focal point of the room. I don't think they ever used the fire place, but the groovy limestone was matched at the room entry with a candelabra that did get lit on occasion.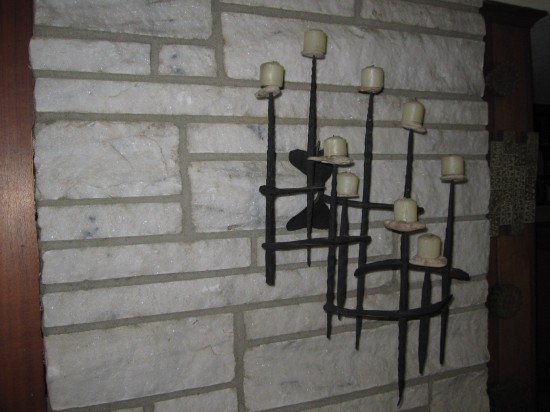 No rec room would be complete without a card table. Where else to play mahjong or canasta? Currently the table is home to several sculptures – a farmer on a wagon with an ox team made of metal tools and hardware, a small copper and stone "tree" and a stained glass tropical scene that my mom made.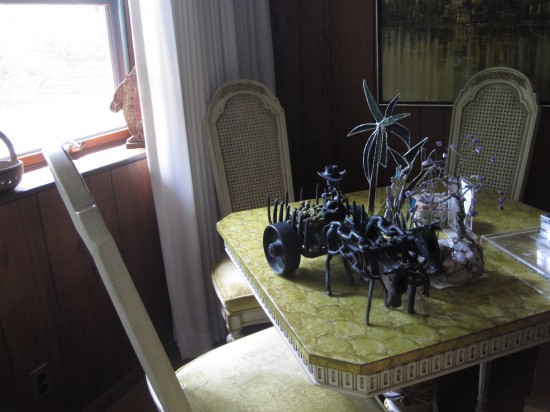 The lamps on either side of the fireplace featured wistful frolicking naked nymphs. I never gave these much thought as a kid, but the nymph's body language suggests her frolicking may be of the frisky variety.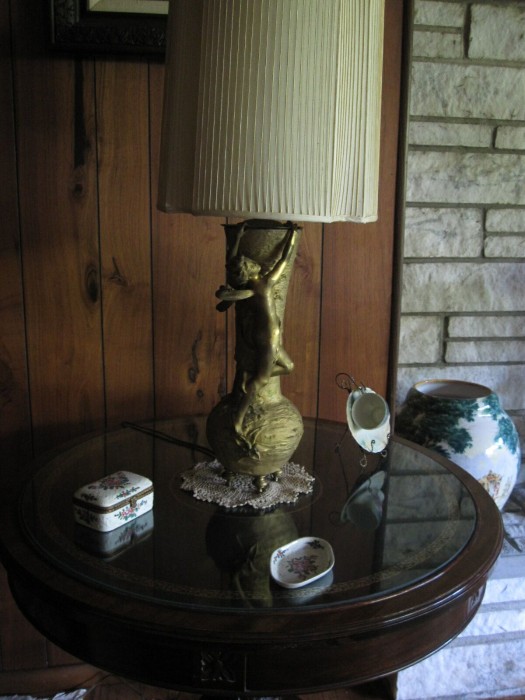 Finally, the bar. I don't recall my grandparents drinking anything more than an occasional glass of wine, but they had a well stocked wet bar.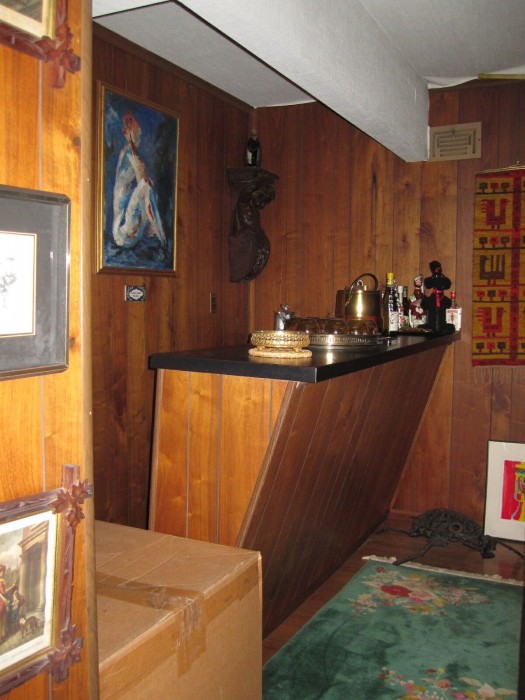 At the foot of the bar stands this wrench and gear turtle: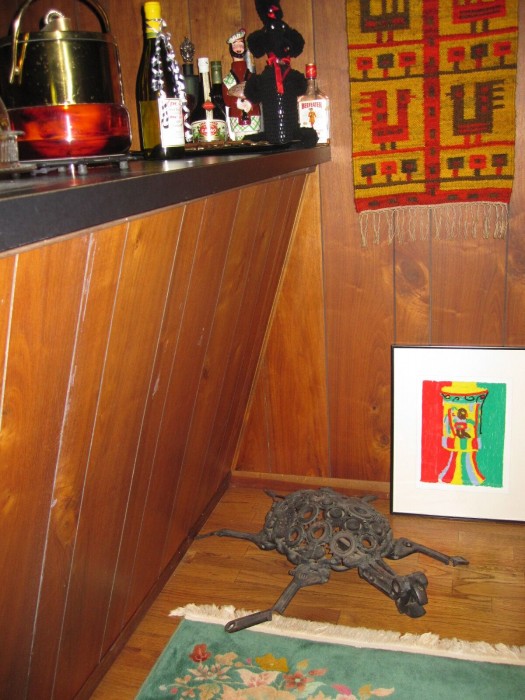 Various tools of the trade. With the exception of the wine, these bottles must be at least 25 years old.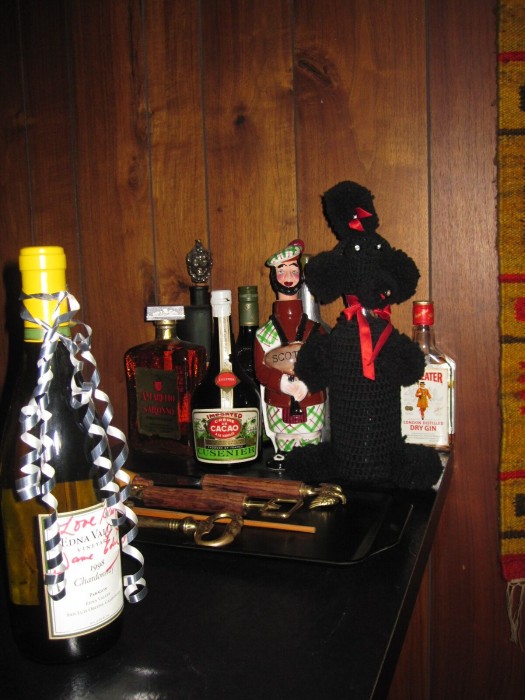 swizzle sticks, groovy plates and observant owl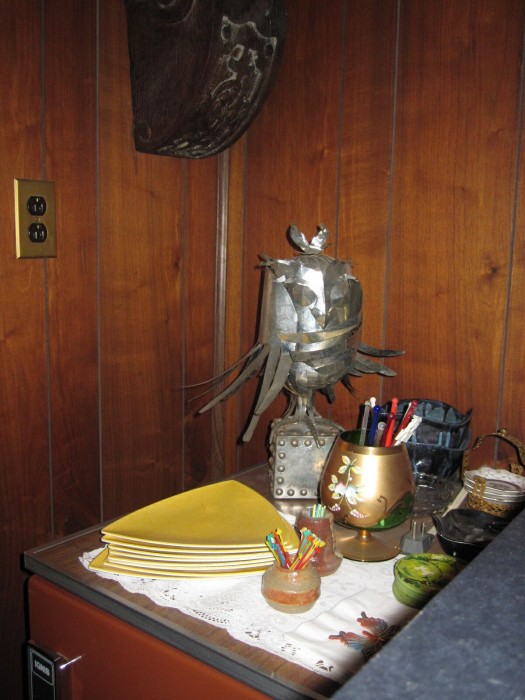 Decanters, numbered glasses and painting of somber man. Growing up I thought this was a painting of some ancestor in the old country. He's got the shnozz for it. As it turns out, my grandmother has no idea who he is – she was running a charity auction for her local Hadassah chapter and this painting came up. It was valued at $100. As president of her chapter, she felt obligated to start the bidding at $25, and figured someone would step in and bid higher. Didn't happen. So, she was stuck with the painting, and since she hosted Hadassah meetings in the rec room, she hung the painting over the bar.