This is one of the areas in "Willis Wonderland" that just makes me nuts. I forgot to include the stairs in a previous post, so here they are in all their kitschified glory. These open air steps lead to the most incredible collection of kitsch ever and of course this is just a small portion in this room.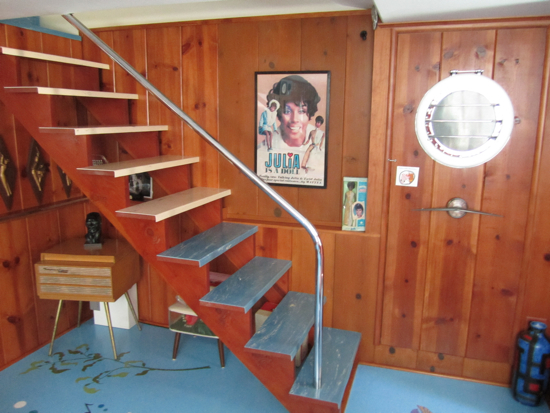 I'm not going to bother describing the fabulous items in this pic as they are going to be popping up in another post. (yes, the "Julia Doll" talks.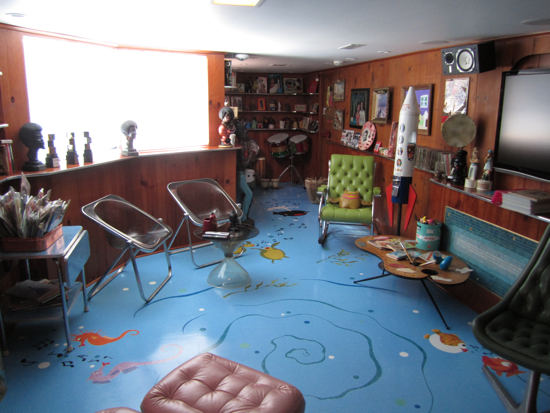 I finally snapped a full shot of this room.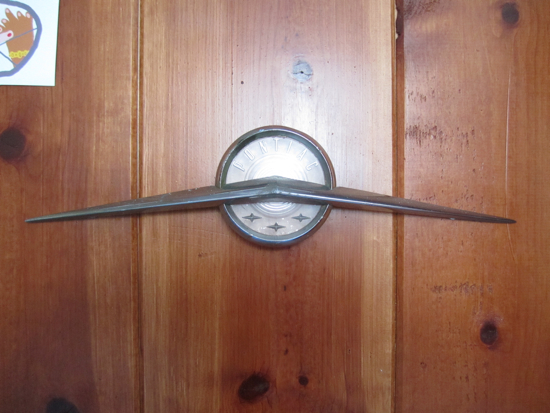 SInce meeting Allee she has certainly taught me NOT to throw things out or re-dump them, everything can be used such as this car symbol. I never knew that pieces like this could be used as door handles to closets and more!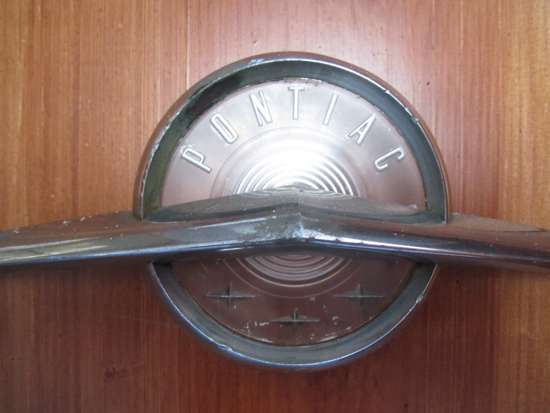 Pontiac door handle. Who would have thought to put a car part to use as a door handle?