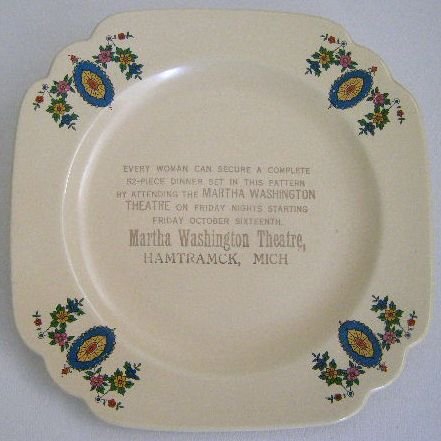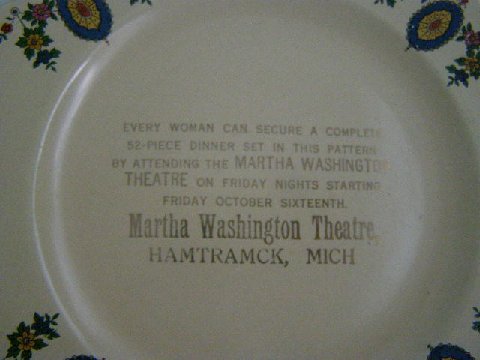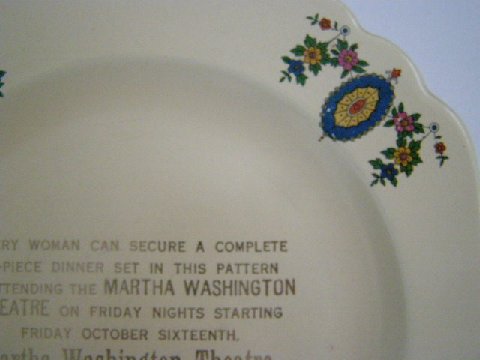 "Dish Night" at the Movies…was a big hit at Movie Houses all across the country. It was a huge promotion for the theatres, and it had tons of ladies showing up once a week to collect a complimentary set of dishes piece by piece.
I'm guessing this plate was on display at The Martha Washington Theatre in Hamtramck, Michigan? I wish there was more information about the Theatres that participated in Dish Night, including what Depression Glass and China patterns they gave away.
This plate was made by the Homer Laughlin China Company, they are the American China Company that made the fabulous, Fiesta, Harlequin, and Riviera dinnerware. I don't know the pattern?.. the shape is Century, the same shape HLC used for their famous Riviera. I found it in a Antique store in Tampa Fl…it was a very good day….smile..