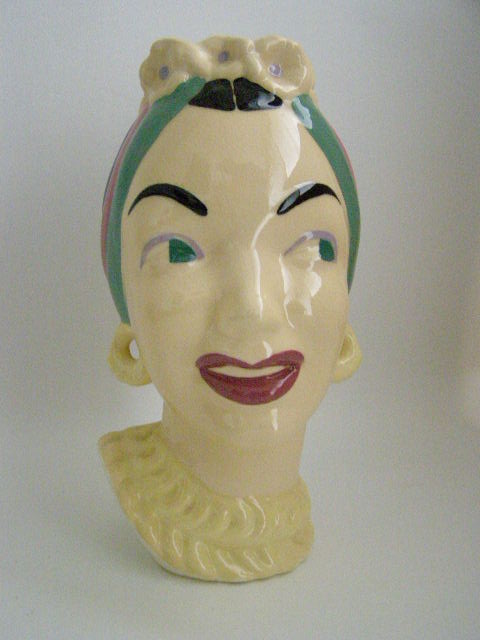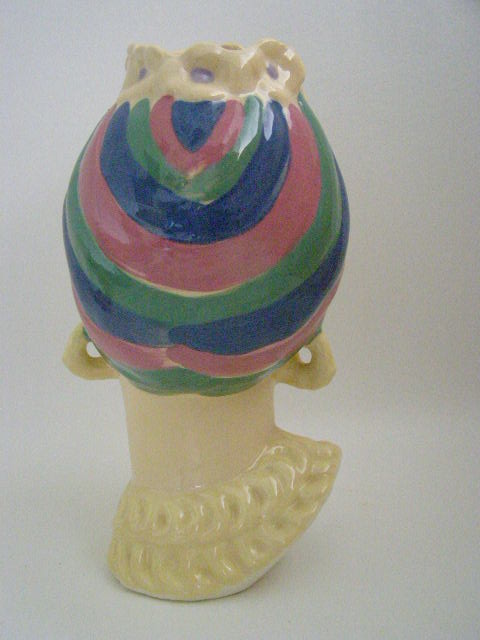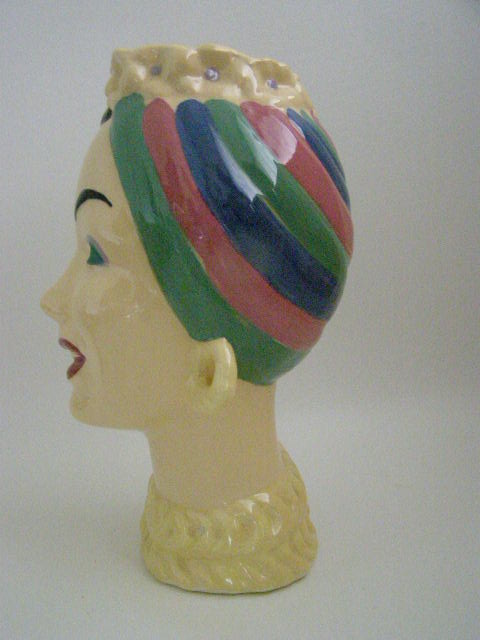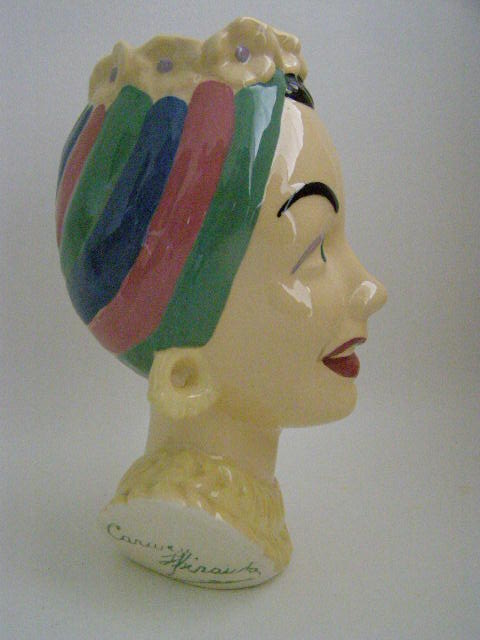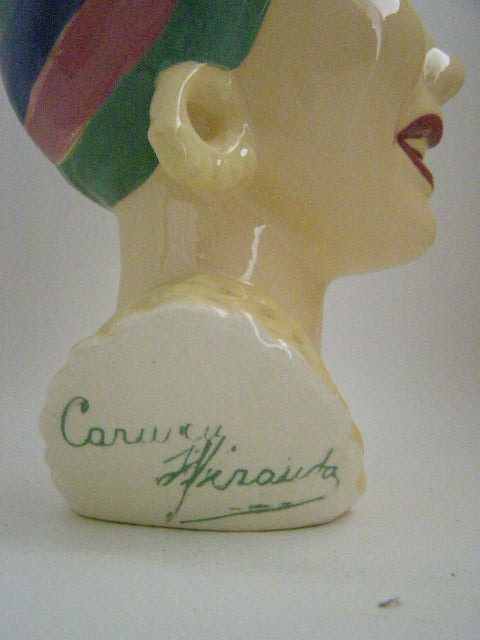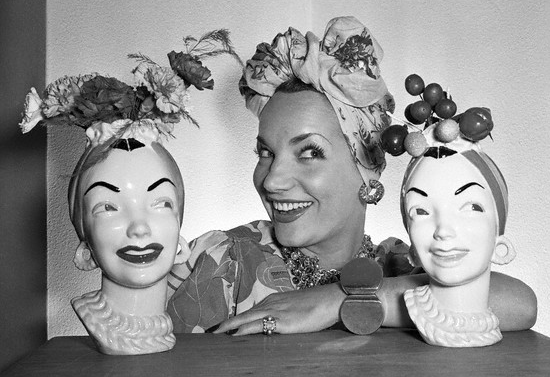 "THE LADY IN THE TUTTI-FRUTTI HAT"….
This is a Carmen Miranda head vase, by Marti of Hollywood…
I read that Carmen Miranda posed for this head vase.. I don't have any information about Marti of Hollywood??.. If anyone does???..
I love everything Carmen Miranda, and always felt she was one of Hollywood's celebrated Queens of Kitsch Glamour..
I found this head vase at a show in Dearborn, Mi…many years ago..