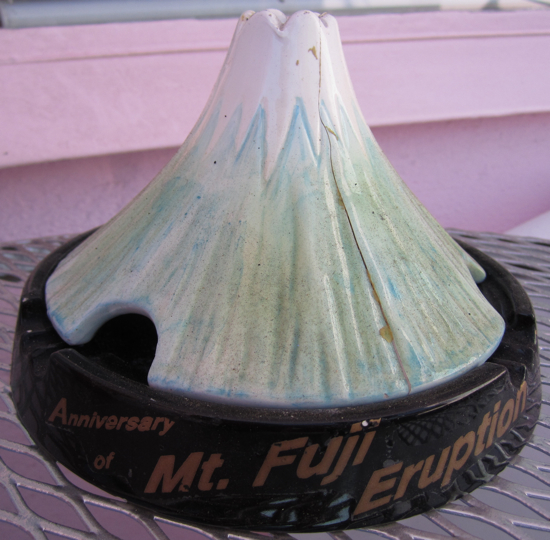 The smoke of whatever is resting in this ashtray billows out of the top of the volcano. I don't know the company that made this or the year, but I do know this is one of my favorite ashtrays at "Willis Wonderland". I still haven't rummaged through the ashtray collection which I am just dying to do.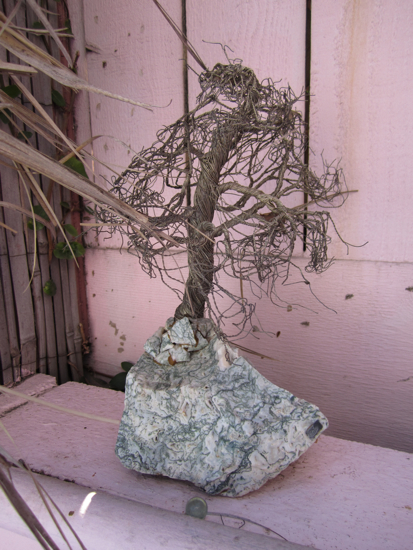 I didn't notice this on my first visit to WW but this sits near the wall that was built for Debbie Harry's video "French Kissing". This tree is made of wire and has a rock base.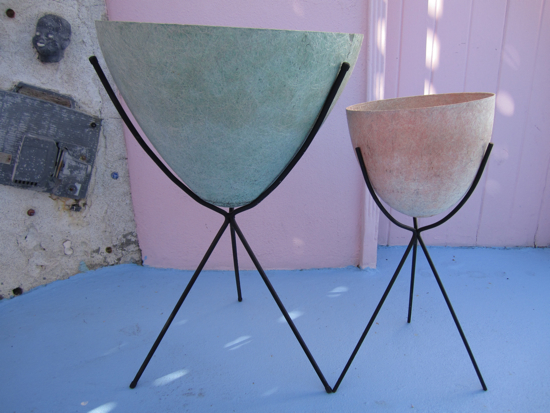 Finally, a decent pic of the gorgeous Eames fiber glass planters that are also outside. Next to the light up foot stools, these planters are also some of my favorite items at WW. You can still find these on Ebay but they tend to go for outrageous prices.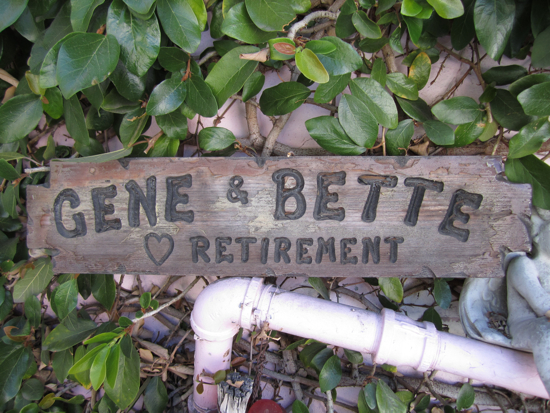 I'm really hoping that Gene & Bette are having a good retirement. They should be happy knowing that their celebratory sign of having to work no more is now sitting in the biggest museum of kitsch.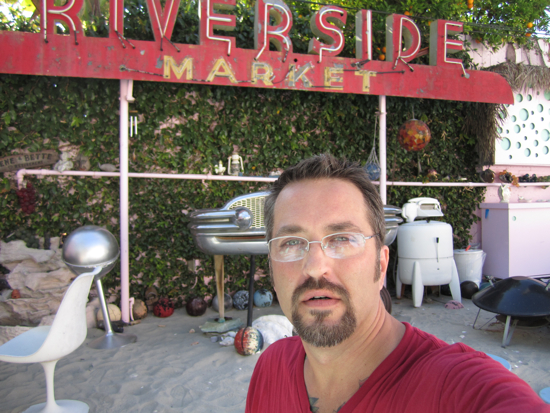 Hello there! Me hanging out poolside at WW. The only place where you can be surrounded by acrylic grapes.