last in the series from my grandmother's house, the items around the house that weren't easily categorized by theme or location. First, a painting by Tibor David at the upstairs landing by the living room. Growing up, how I wished to have the view the bird has. Judging from the lovely lass' profile, I suspect he has good reason to be smiling. Also note the wallpaper – this is flocked wallpaper that was painted over due to damage from ceiling repairs. If I remember correctly, it was white with gold.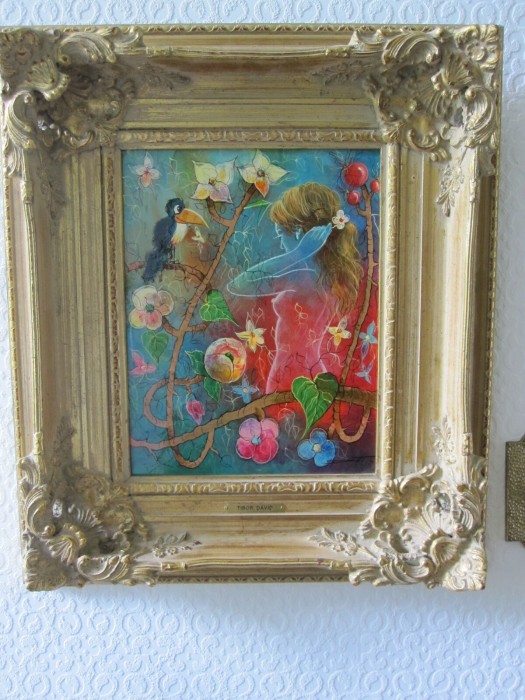 Aztec sun. It's a couple of feet across, mounted high on the wall above the entrance to the kitchen. Apparently my parents gave this to my grandparents as a gift; circa 1970.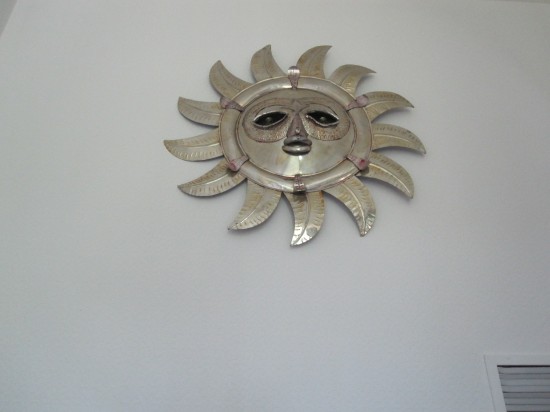 painting by my mom hanging over side table in dining room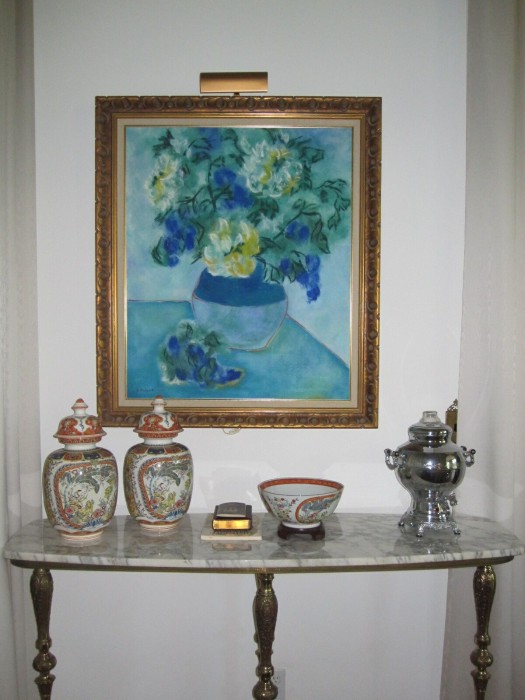 front entry, from the top of the stairs by the Tibor David painting.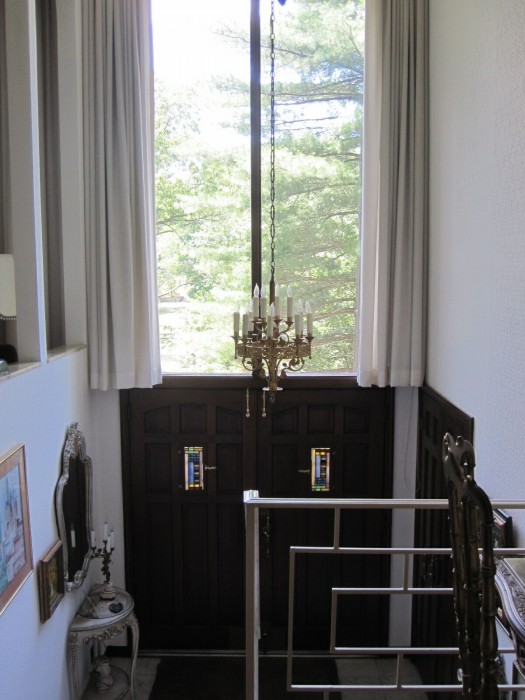 Chinese dragon dog guarding the dining room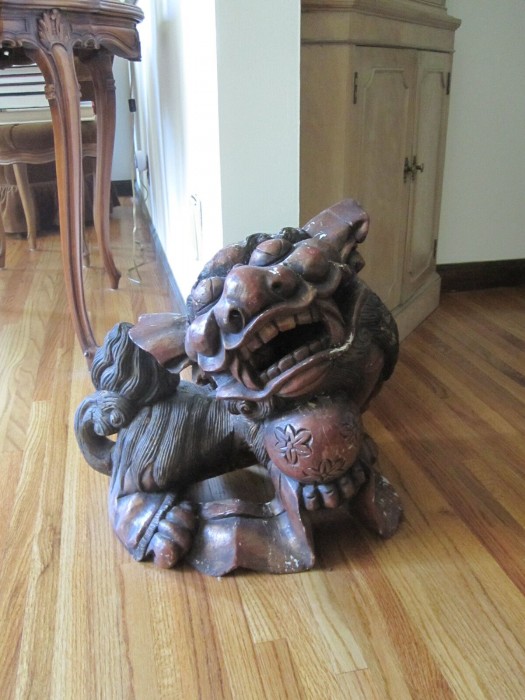 Peter Max poster – I think this is one of several he did for the American Cancer Society. Across the top, it reads "Life is beautiful – stay alive – don't smoke cigarettes" which is folded over out of sight.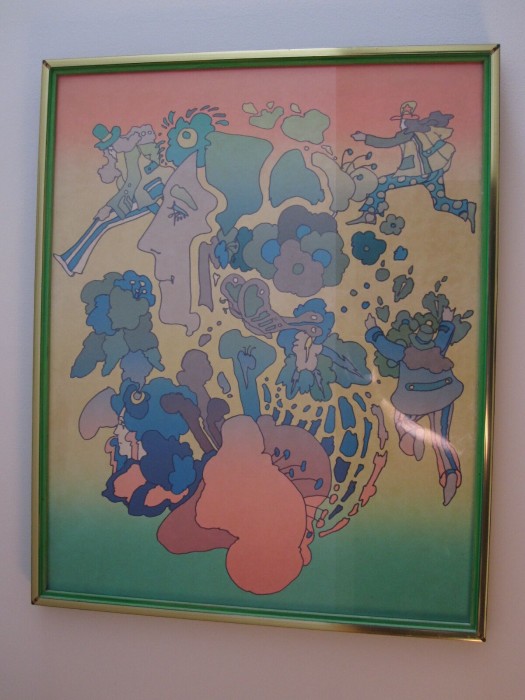 bookshelf in Jungle Room. The upper painting and rabbi/wife sculptures my mom did; the forest scene I think my grandmother did.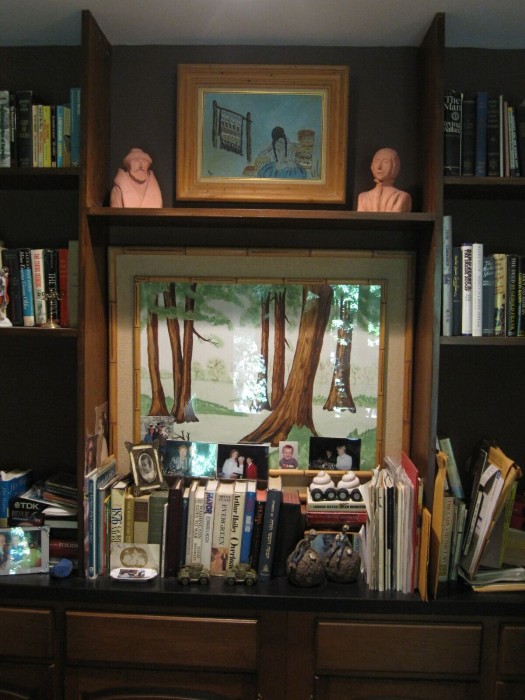 Also in the Jungle Room, deco dressers, mod lamps, and two more paintings by my mom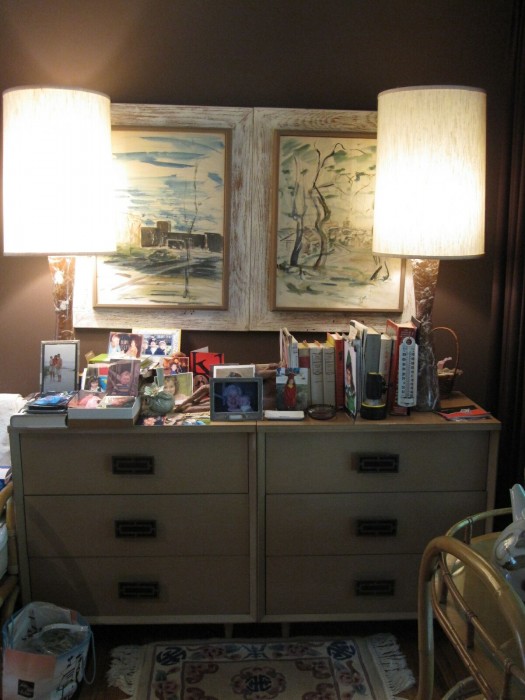 My daughter Sasha posing next to a photo of my mom and uncle from when my mom was about my daughter's age. Family resemblance?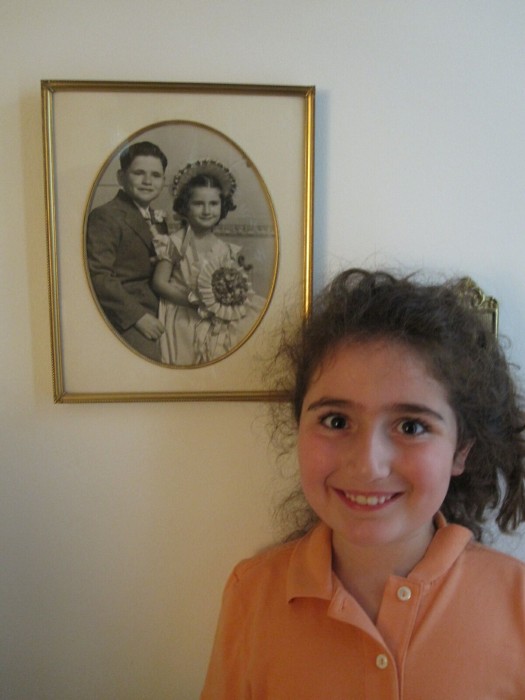 My grandparent's wedding picture, from the 1930s. Funny story from their honeymoon – they went to the Catskills, where on the last day, they went for a ride with another couple. They sat in the rumble seat, and my grandmother wound up with a terrible sunburn on her thighs. When they arrived back in NYC at her parents' house, her mother saw her limping up to the house with her legs spread apart, she came to a very different conclusion about how her daughter came to be unable to walk with her legs together and started yelling at my grandfather until he could explain the more wholesome source of my grandmother's bow-legged gait.
Palm tree painting by my grandmother: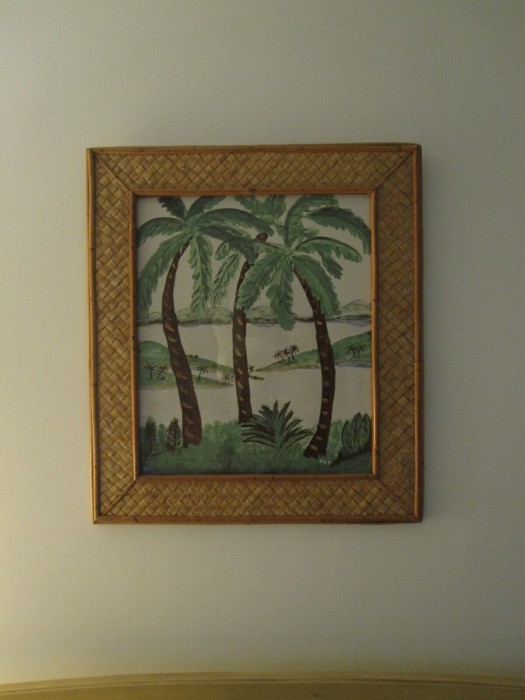 painting by my mom in the hallway bathroom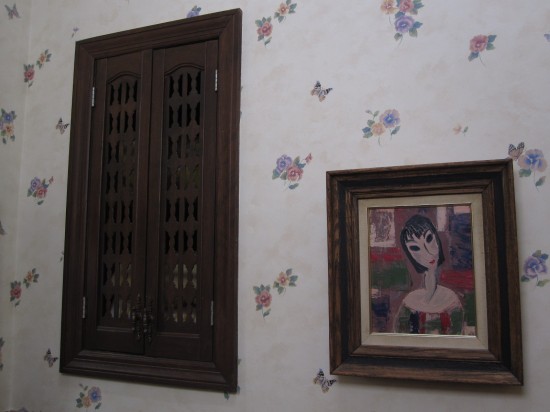 my grandmother's family were in the dairy business. this is a cap from one of their milk bottles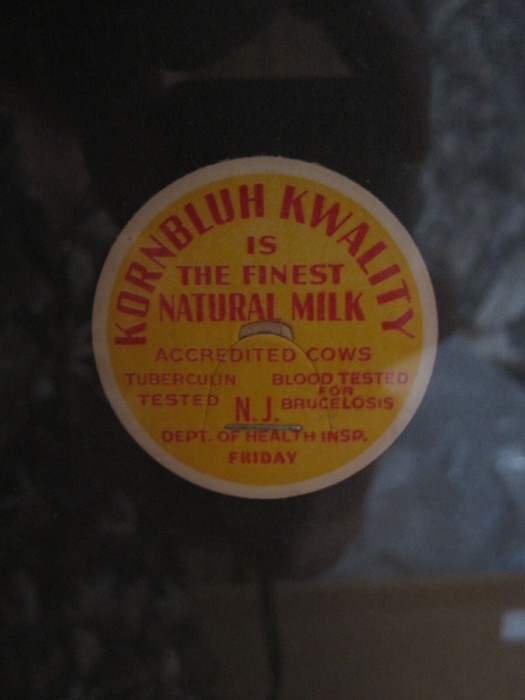 one of the matching pair of love seats in the rec room conversation pit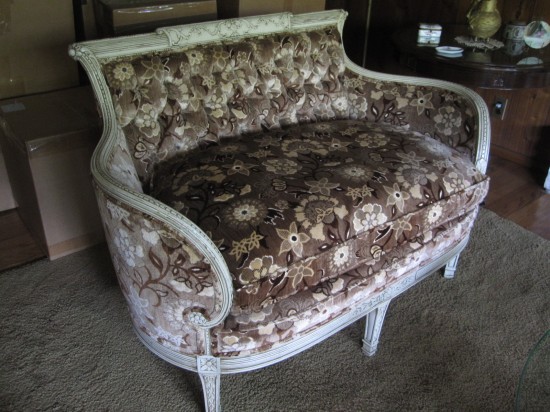 laundry hamper and matching garbage pail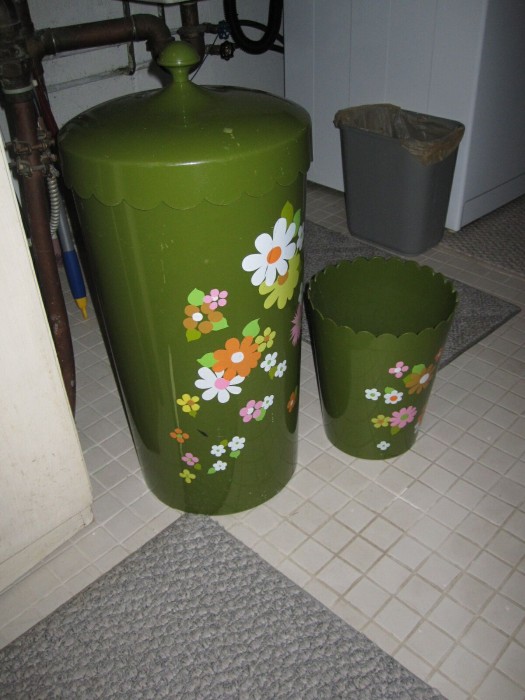 metal storks minding the front stairs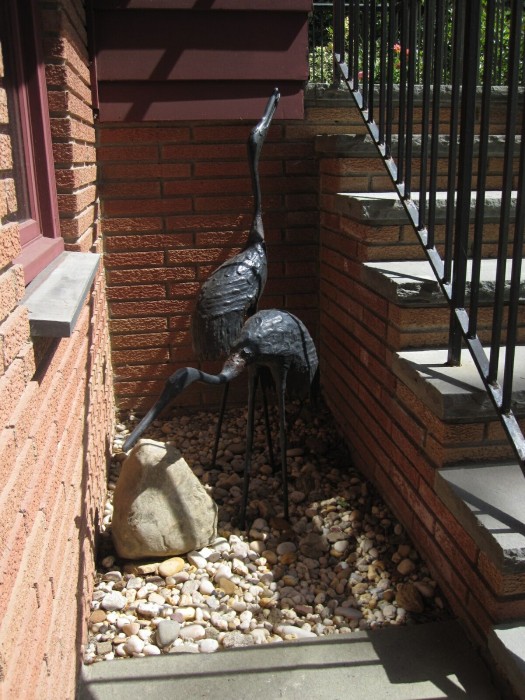 finally, said metal storks keeping the riff raff out