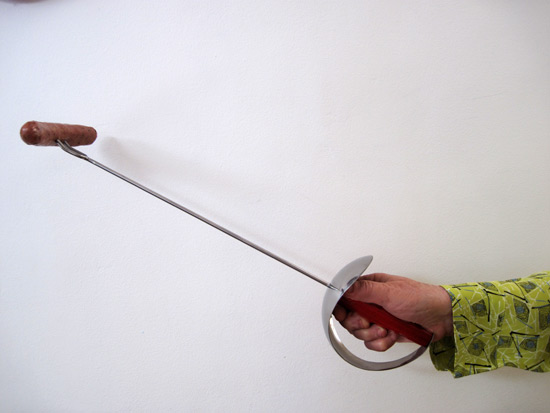 For all of you wielding BBQ tools this Labor Day there is now a fashionable addition to your tool universe, the BBQ Sword! I love stuff like this. Kitsch to be sure but also incredibly practical as the stainless steel hand guard protects your precious digits from the flames and spitting fat.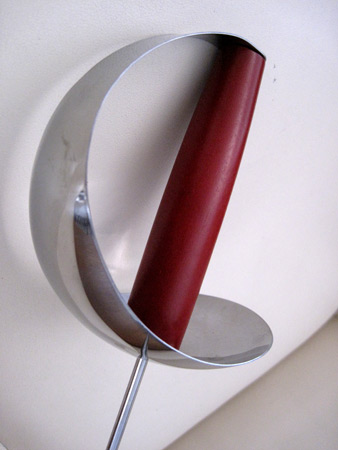 Made from heavy gauge stainless steel, the BBQ Sword is perfect for grilling in safety and style. It even comes with a Musketeer Mask. I was never into swashbuckling stories or pirates (though I did take fencing in camp one summer) so I'm not really up on the importance of the need of the swashbuckling barbecue-e's identity to remain secret, but as they're throwing the mask in for free I'm willing to explore it.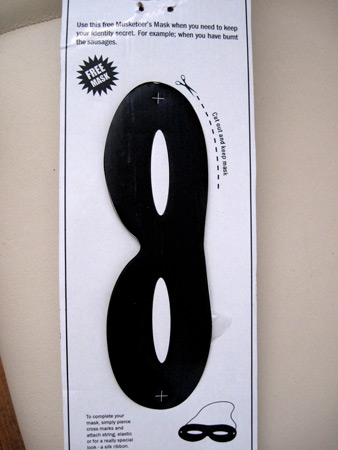 Besides, I've never been the person to take on the grilling of the meal. I'm the one choosing the perfect BBQ from among on my collection of vintage ones, a couple of my favorites pictured here: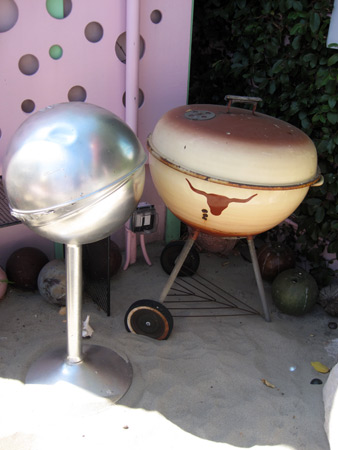 I'm also the one choosing the perfect dishes and serving pieces: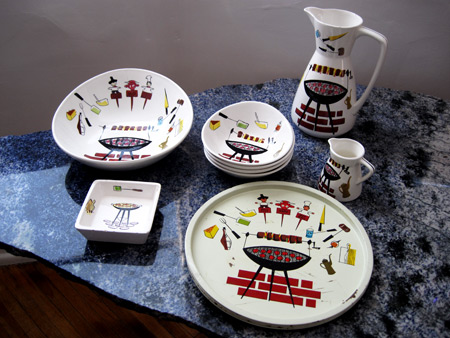 Though I suppose that my possession of the BBQ Sword might induce me to take on the task of cooking the dogs one day.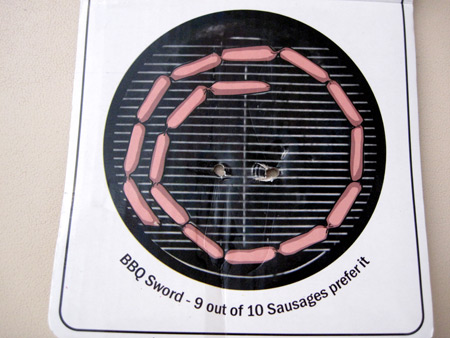 The sword, made by Slam Hebe, takes itself very seriously: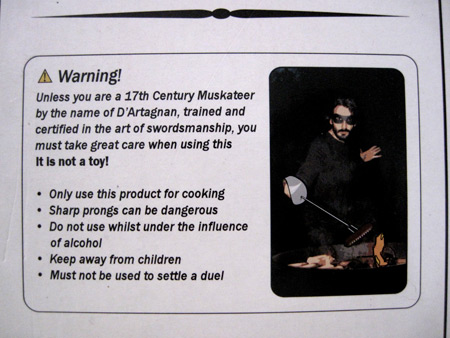 And I take my hamburgers and hotdogs very seriously: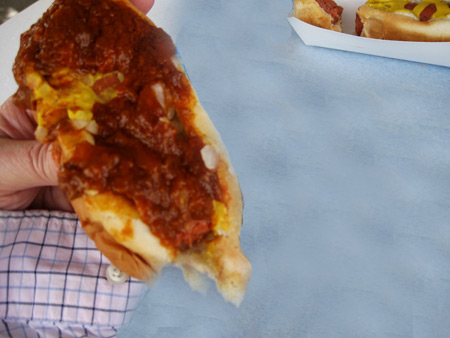 I'm actually out the door on my way to a friend's house who reliably takes on such cooking tasks on the holidays. I would bring him this BBQ Sword but I only bought one and have grown too attached to it while writing this post to give it up now. Perhaps I'll wear the mask so the identity of the guest who walks in empty-handed is not revealed. But I'll make up for it with my sparkling swashbuckling personality.