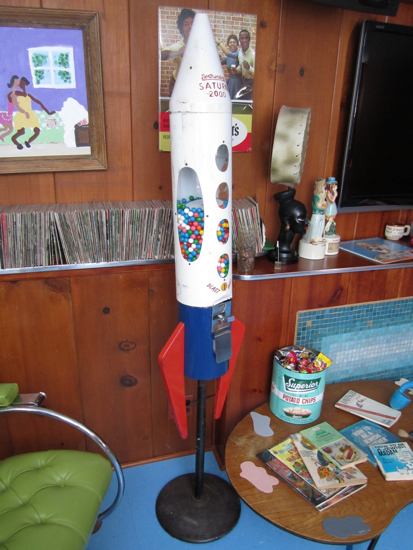 I don't know the history of this gum ball machine but I can tell you it's another amazing item and I made a bee-line for this machine on my first trip to WW. I love rockets and love the detail such as the incredible "red fins" and the mini porthole windows lining the body of it.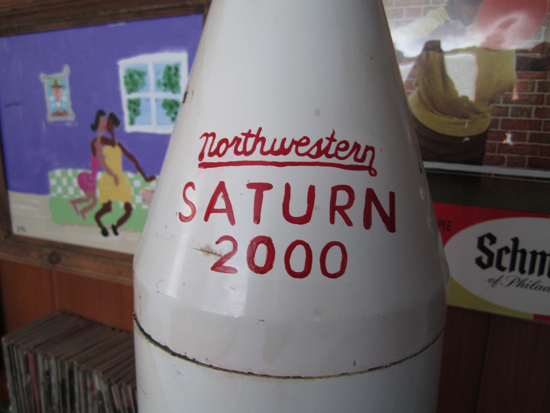 Northwestern Saturn 2000 and I have no idea what that means or what it may stand for. This would look fabulous in my house.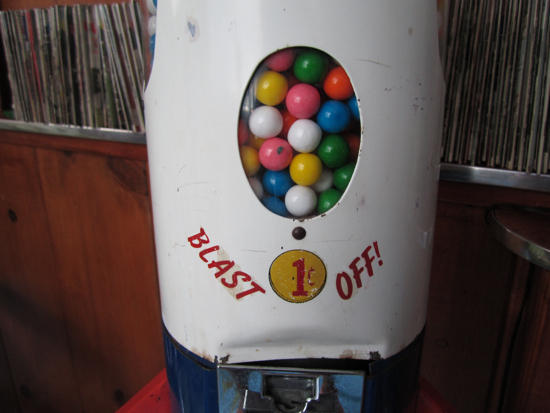 I'm wondering if that 1 penny would get you 1 gum ball or 2?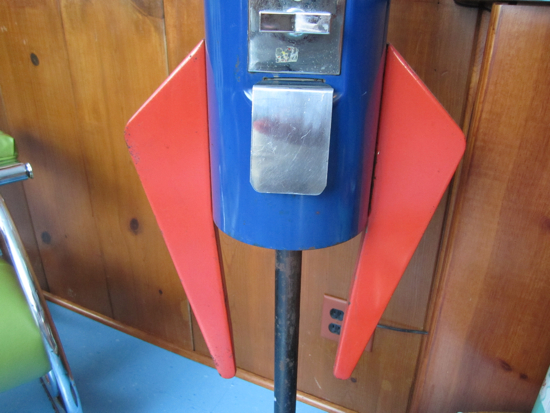 Absolutely beautiful. All gum ball machines should be this fantastic looking.