Authentic Americana, right here on Hoyt and Colfax. Built in 1957, somehow this Denver landmark has endured.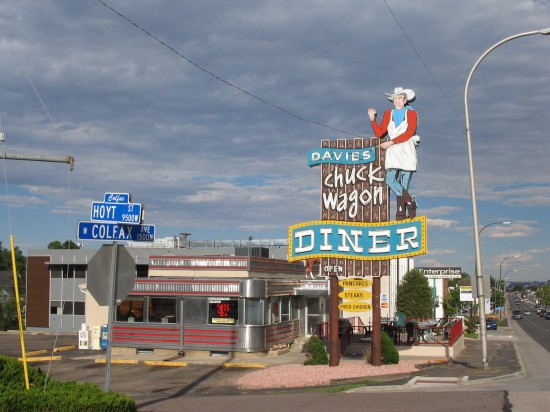 This steed stands sentinal over the hash slingin'.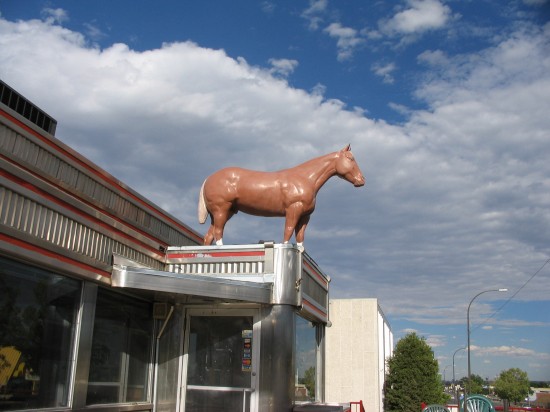 I took these pictures on a Sunday afternoon after it closed at 3. On weekends year-round, it's very busy for breakfast.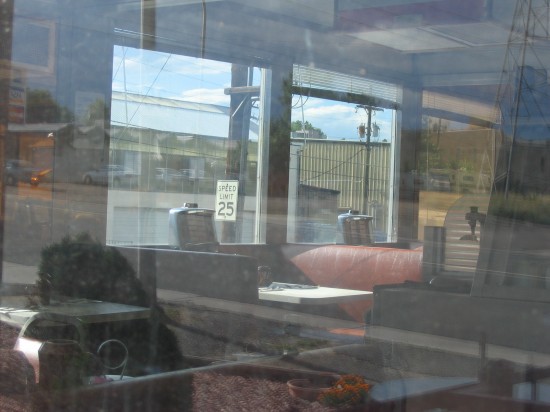 Vinyl booths and music at all of them.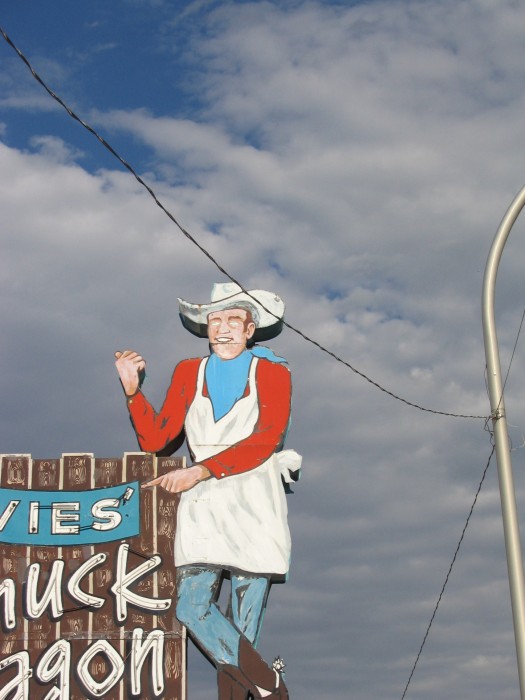 I think the cowboy cook looks a little like James Arness in "Gunsmoke."