.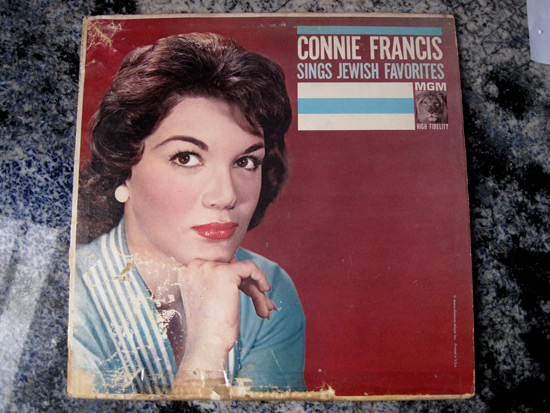 When I was young, "Connie Francis Sings Jewish Favorites" spun on the hi-fi every Jewish holiday. I loved Connie F., especially for her song ' "Teddy", a lesser-known Francis spin but one of the first songs where I noticed how important a sweeping melody could be to a record. As a kid, music was like religion to me. Whereas RELIGION always felt so serious. So the fact that there was a Pop influence infiltrating the holidays in the Willis household was of great comfort to me. That Connie Francis was Italian and so far away from being Jewish did not deter me at all. The first paragraph of the liner notes was good enough for me:

I wish that all it took these days to satisfy and amaze everyone was an impeccable Jewish accent.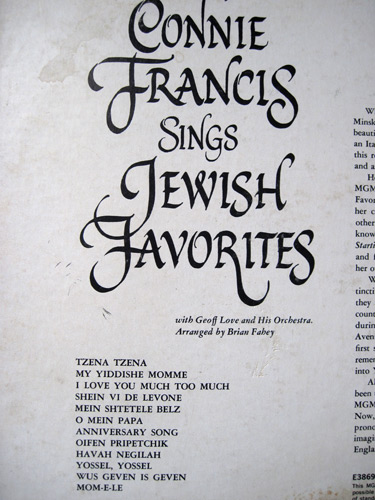 I only knew a few of the songs Connie chose to sing and am not quite sure how the "Anniversary Song" got in there but back then it was rumored she was dating Bobby Darin so I was fine with whatever she wanted to sing.
Last night I was hitting Jewish high notes myself when I partook in the Rosh Hashanah feast at Street restaurant, my favorite haunt be it Jewish holiday or not. I came dressed for the occasion.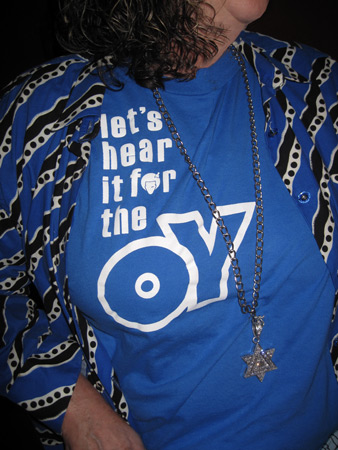 Just as Connie Francis wasn't on the playlist at every Jewish household during the holidays, Rosh Hashana at Street wasn't the usual latkes and macaroons fare either. Although my favorite, Gefilte Fish, wasn't on the menu Matzoh Ball Soup was. It was seriously THE BEST Matzoh Ball Soup I have ever tasted.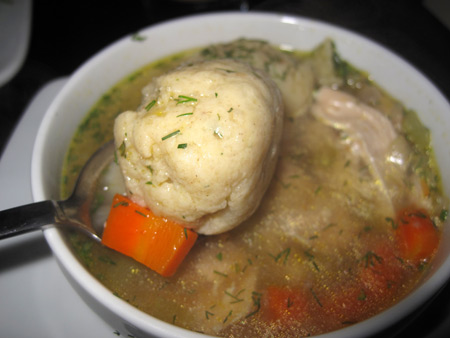 We also had Whitefish Salad with Apples, Celery and Bagel Chips. Though I never liked whitefish as much as I liked Connie Francis.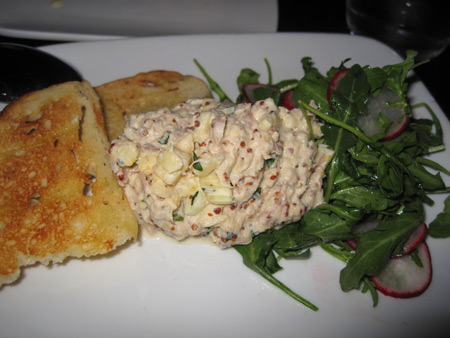 The killer food of the night was the Brisket.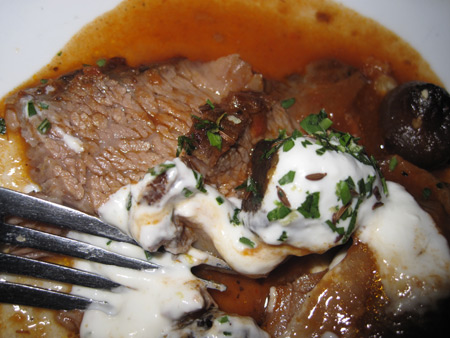 It was served with carrots, onion and fresh herbs and Noodle Kugel.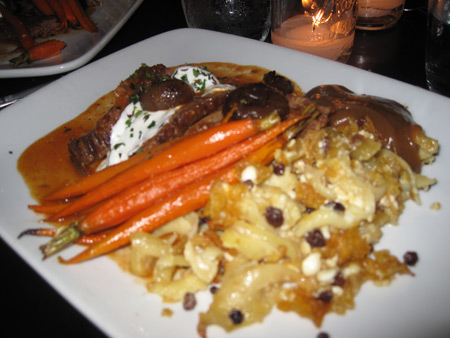 Sorry for the blurry photo. I was too excited to eat once I realized the kugel was topped with Sugar Frosted Flakes. The Feniger-tweaked food slid down the throat of this Chosen Person faster than freshly skimmed schmaltz.
When I went to pay for the meal I realized that some of my accessories may have been slightly inappropriate for the evening.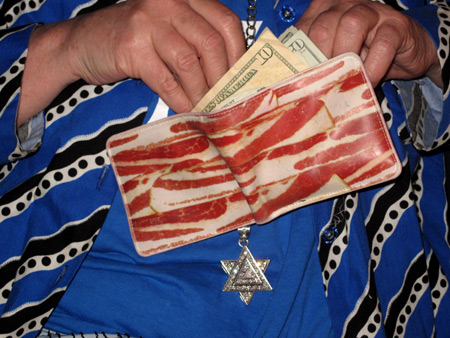 I cannot attest to being the world's greatest practicing Jew but I'm always happy to honor the holidays in above manner. And I would hope that "Connie Francis Sings Jewish Favorites" would always be on the menu.