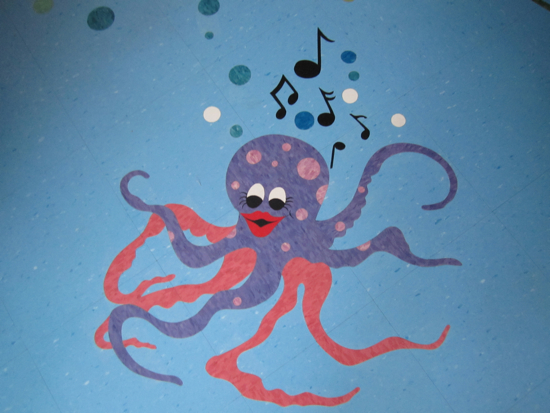 Here are some close ups of the heavy duty linoleum flooring in that favorite room of mine. I've always loved singing sea creatures.
I love this pair!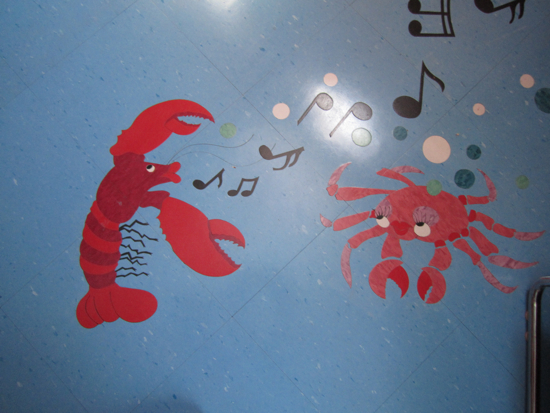 Being a Cape Codder, I really love this section of the floor.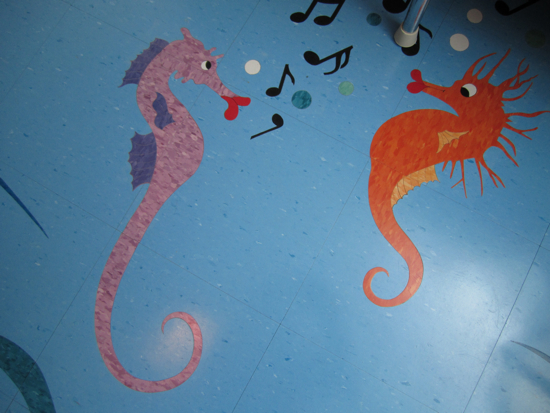 I just can't believe the detail in each and every character found on the floor.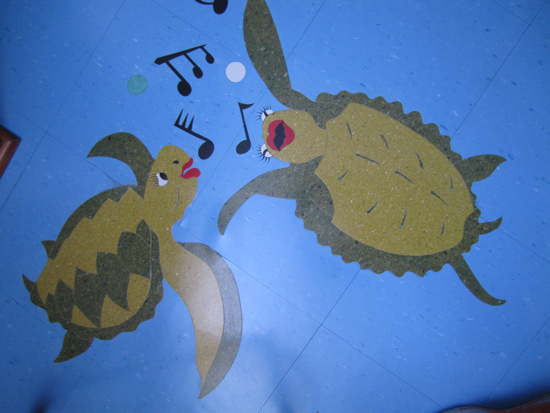 Turtles with gigantic lips.