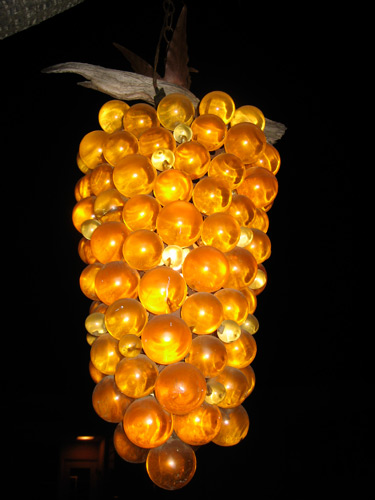 In the land of kitschified 1960's and 70's decor there was no higher form of craft art than a bunch of resin grapes stuck on wire, drilled into driftwood vines and, if you were lucky, turned into lights. As much as resin grapes spread through living rooms of yore like asphalt, this is one of those buying trends that really exploded decades later with the growth of eBay. Ripped from the belly of garages and attics, these vestiges of middle class decorating tastes used to go for a few bucks a bunch. But in more recent years many have climbed into the hundreds. Yeah, you can still find a ratty little grouping of three or four scratched up grapes in the low-end of the pocketbook but the sets that are still in great shape, and especially the ones that have been turned into lamps and hanging lights, can go for a king's ransom. But make no mistake about it, there are resin grapes and there are resin grapes. The 20 inch long grape beauty featured here is a masterpiece of RESIN GRAPES!
I've been collecting grapes for decades. I have plain old bunches that I scatter around the yard: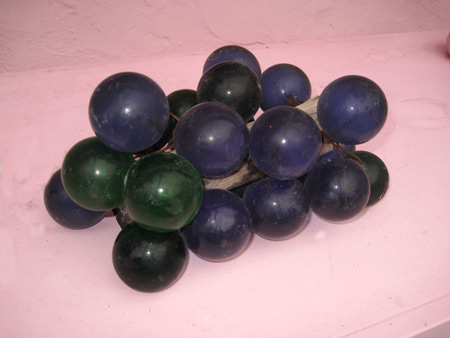 Some of them are multicolored: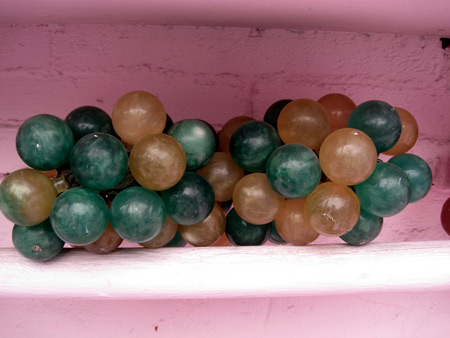 Sometimes I group them with some of the ceramics that have hit the yard because they've cracked or chipped but are still too pretty to throw out: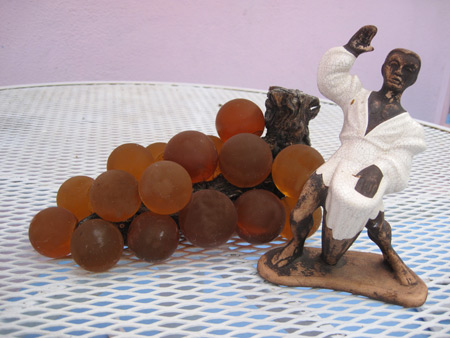 There's an area of my yard that's like a retirement home for the grapes. I haven't found their final resting spot yet but here they sit among their fellow fruit waiting for placement: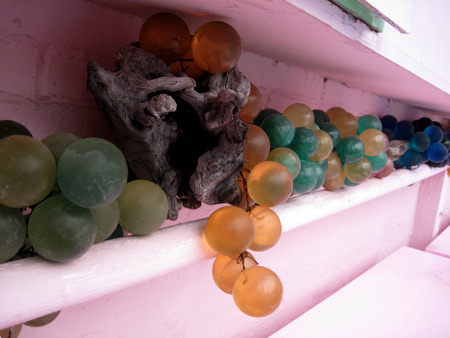 The really pretty grapes get to stay inside: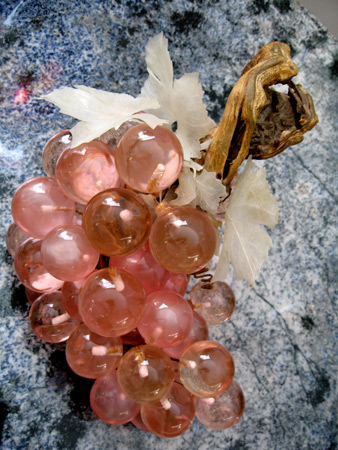 Among resin grapes, pink is one of the rarer colors.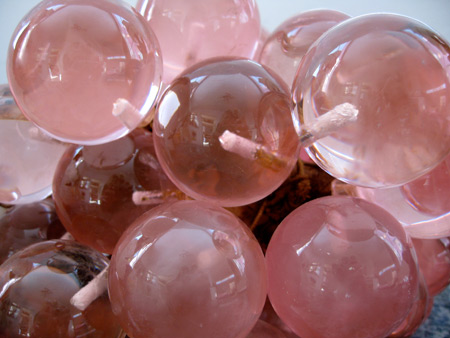 Even rarer are the grapes that are lucky enough to have been turned into pineapple lamps. I have two of them: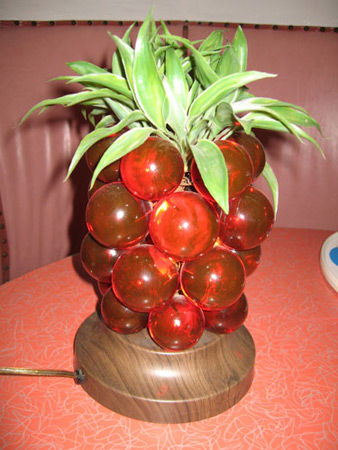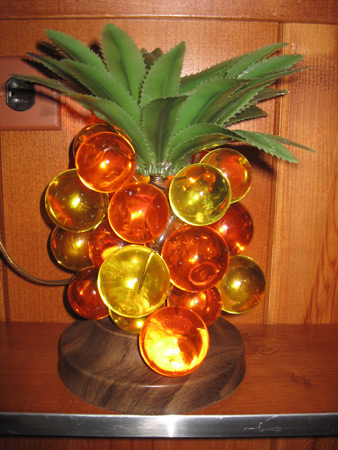 As many resin grapes as I have, I haven't gone as fruity as this person in East LA has: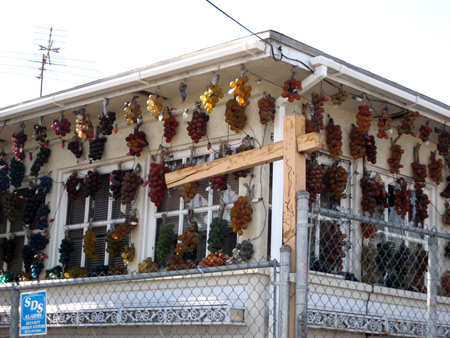 My dream in life is to befriend whoever lives in this place. Can you even imagine what it's like on the inside?!
But no matter how many grapes I should acquire over the coming years or how many more houses I stumble upon that treat the grapes like paint to cover drab walls, my twenty inch long hanging bunch is still the Godfather Big Kahuna Mighty Mighty of resin grapes as far as I'm concerned, lighting up my yard and life in all of its sweet grape spectacularness.