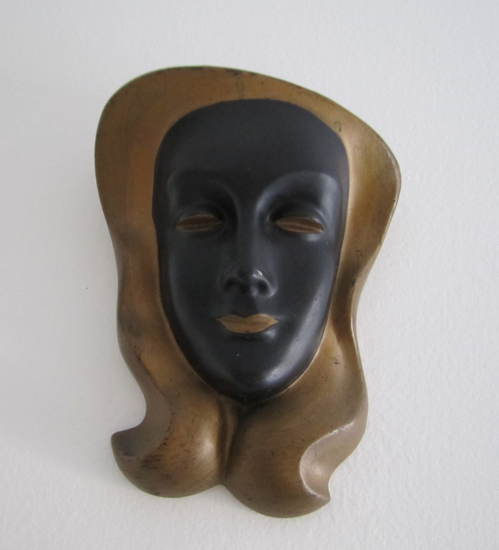 This lady head is hanging in one of the bathrooms at "WW" and is one of my FAVORITE items. The design, the simplicity and the fact that her hair is gold makes this a big winner! I don't know the history of this item with regards to where it came from or what it is made of.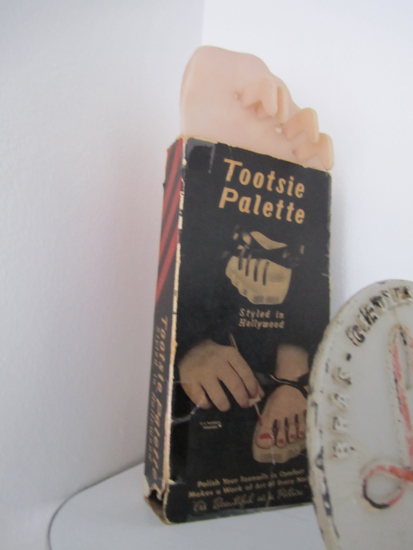 Tootsie? They actually marketed product using this word?! I just love it that this beauty related item has what looks like "ankle straps" attached to it.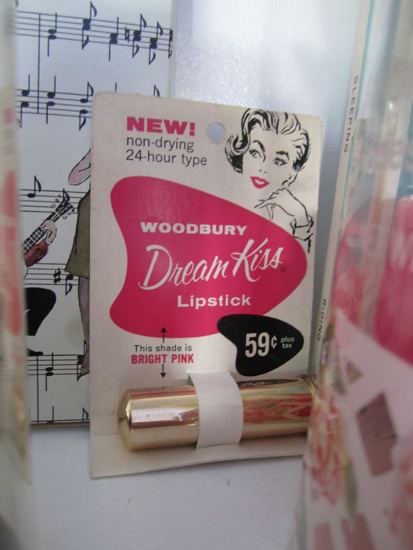 I think I need this lipstick.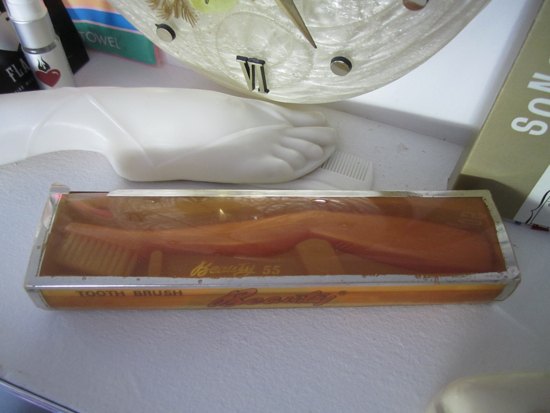 This is a beauty toothbrush. Anything to make ones teeth look stunning.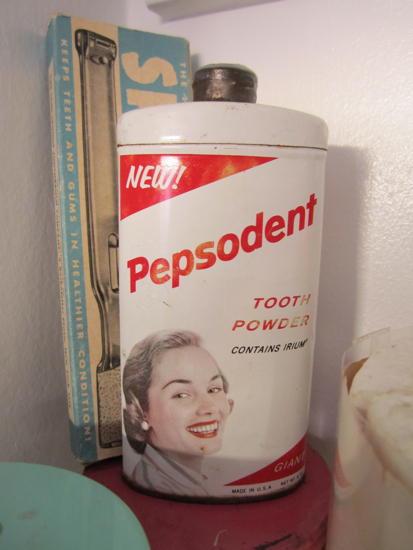 What the hell is "irium"?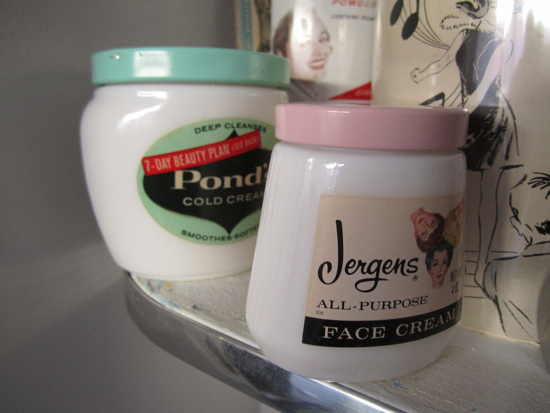 "beauty beauty look at you, wish to god I had it too"…….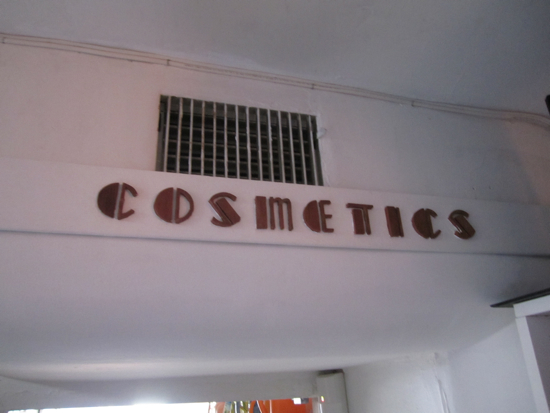 I die over this sign. This sign is from a drug store from the 1930's and the gorgeous letters are made of wood.