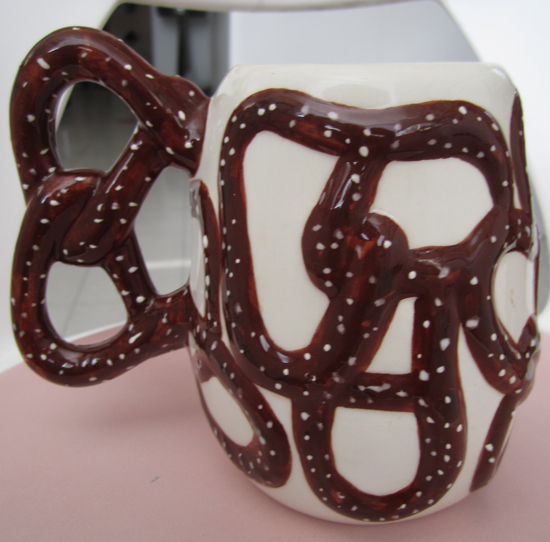 I love it that this coffee mug is textured and that the handle is one gigantic pretzel. This is a larger coffee mug and thank god I drink de-caf when at "Willis Wonderland". If I had regular coffee in this size mug, I would be cleaning "WW" with a toothbrush. I'm not good with full on caffeine.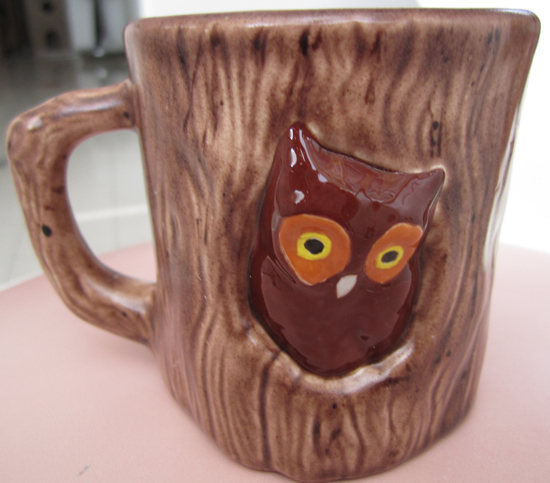 Who doesn't love owls?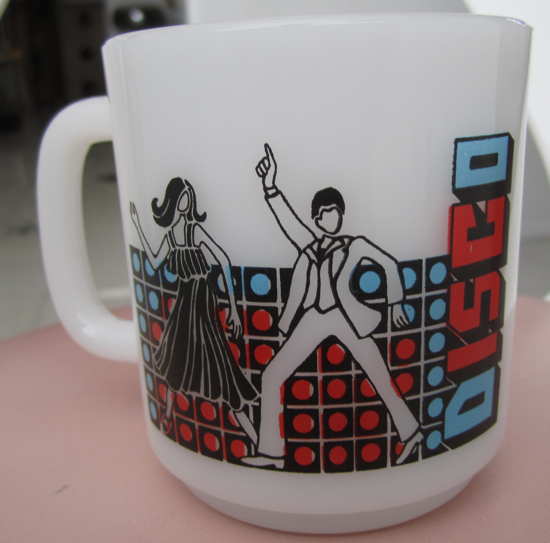 A motivational coffee mug? That's what I mean, drinking regular coffee would have me disco dancing all over the place. Such an amazing mug!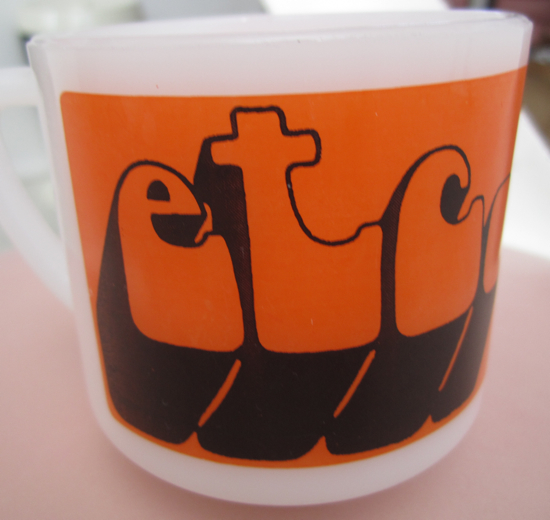 This has got to be from the 70's. What's the point of putting "etc" on a coffee mug? This one is smaller in size and just one of the hundreds of mugs that can be spotted in the kitchen (or studio) when the coffee is flowing.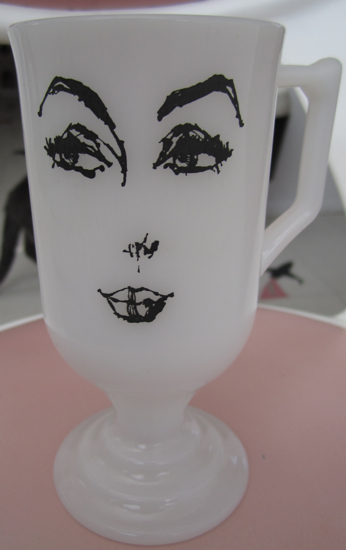 I love this one! I have no idea if this design is supposed to represent someone in particular but doesn't matter, this one is a favorite of mine in the coffee cup collection here at "WW".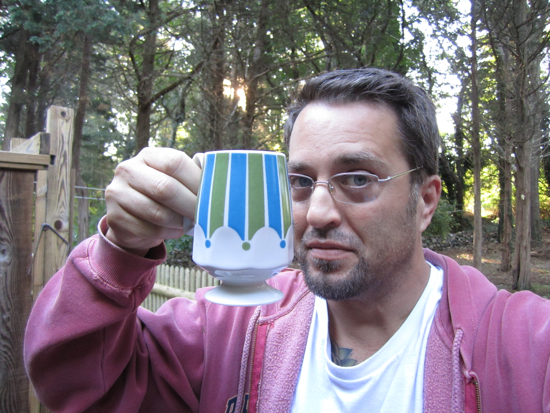 Everyone should drink their coffee out of a vintage cup. THIS WAS NOT taken at "Willis Wonderland". This is me at home drinking my morning coffee in the only vintage coffee cup I own.