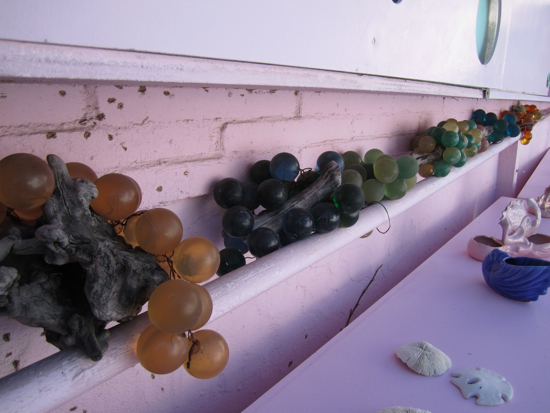 I still can't believe I do not own any acrylic grapes. There is no shortage of this kitsch here and you can see grapes everywhere you turn. Hanging from trees, sitting in the kitchen, if I only could have saved the grapes that my Mom and Aunt owned, I would probably have just as many that are featured in this photo.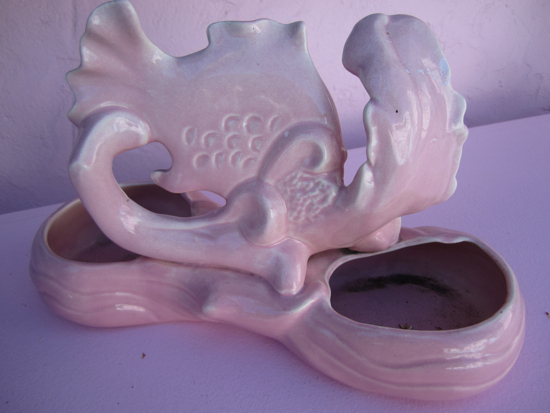 An amazing fish planter that sits outside. I think he may be missing a fin but just because something gets damaged here doesn't mean you throw it out, anything broken ends up being part of the outdoor kitsch.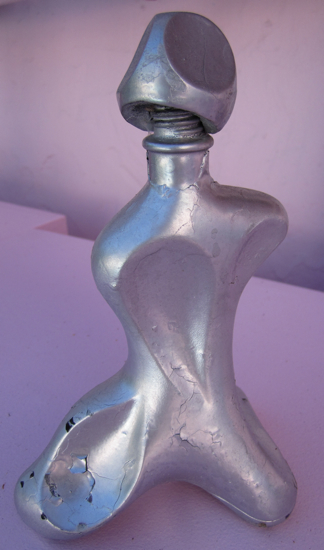 This is a bottle that sits outside and near the cabinets that hold the party supplies for "Willis Wonderland".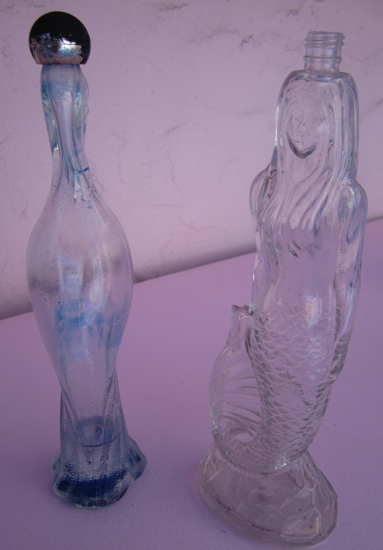 I believe the blue-ish bottle is a bird and of course there is this fabulous mermaid bottle.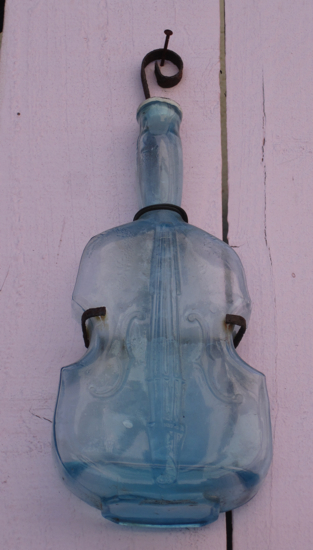 This hangs way up on a wall at "WW" .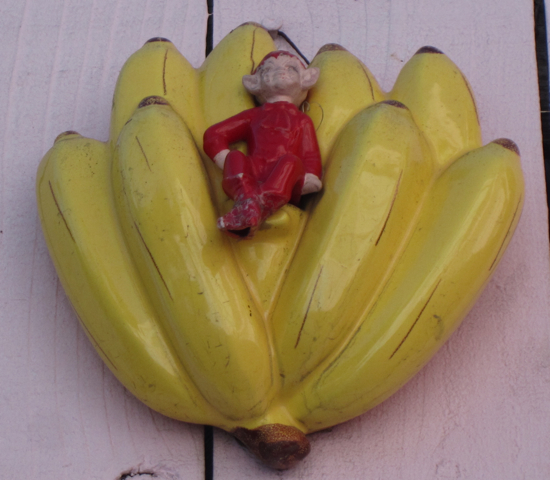 On my first visit I did not see this either as it hangs high up on a wall. I love all things pixie and have been obsessing over this ever since I discovered it.