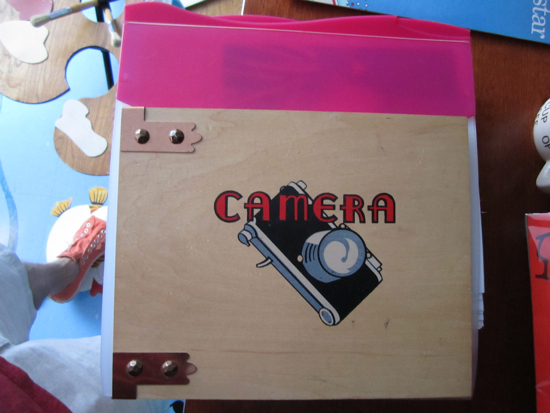 This book of 8×10's is crammed with pictures of Allee and the people she has met or worked with over the years. It was hard to pick out pics for this post as there are soooo many good ones here.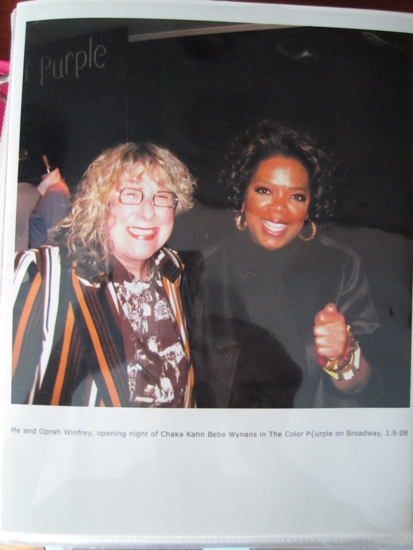 This is Allee and Oprah at the opening night of Chaka Kahn and Bebe Wynans in "The Color Purple" on Broadway.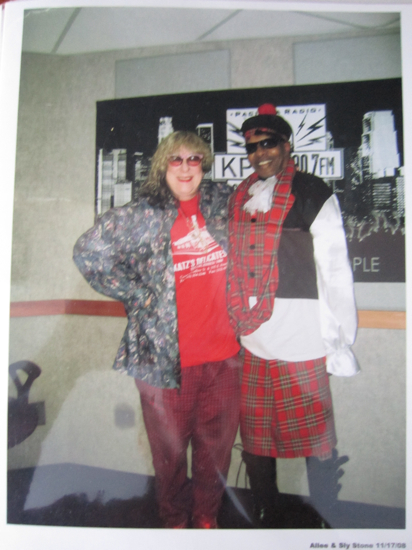 Allee hanging with Sly Stone.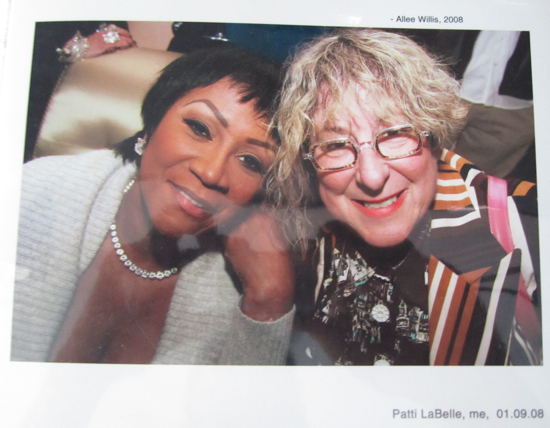 Allee and Patti LaBelle.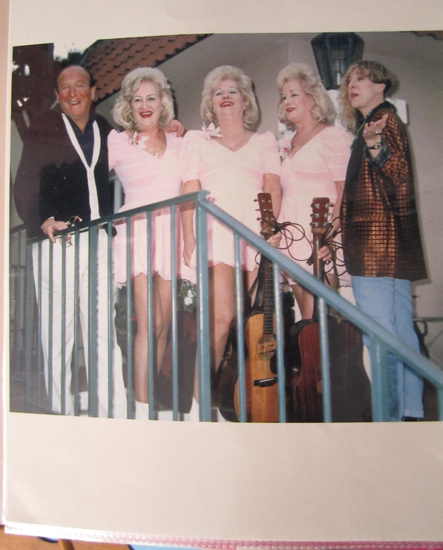 Here is Allee around the time she discovered the Del Rubio Triplets. I cannot recall who the gentleman in the pic is.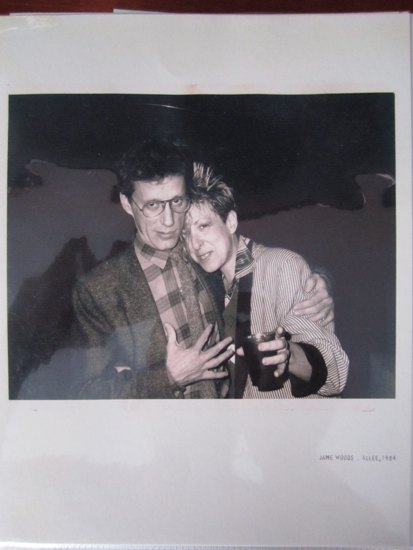 Allee and James (Woods). I think this is around the time Allee's trademark hair-do came into existence?