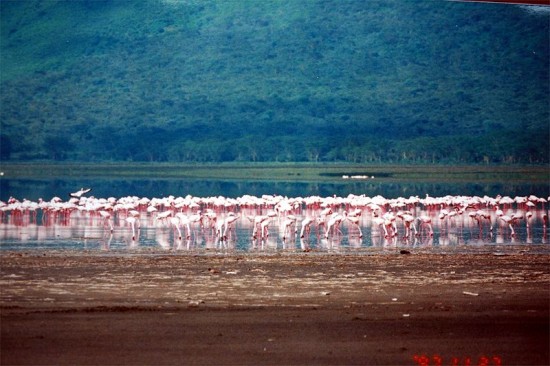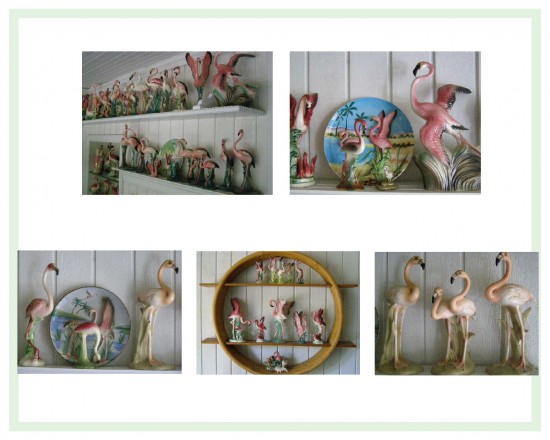 OUT OF AFRICA….
I loved the great shot of the Flamingo's in the film "Out of Africa"…smile..
My collection didn't come out of Africa…they came out of the many US Ceramic Factories, Artist Studios in California, England and Japan….smile
I have been collecting Flamingo's (the epitome of kitsch) for years. It started when I became enamored by ceramic glaze, when I first started collecting Fiesta. Then when we started going to Art Deco Weekend in Miami's South Beach, I discovered and fell in love with ceramic Flamingo's. Depending on who makes them, they all have a very different shaded glaze.
Miami has tons of crazy unique shops, a great flea market on Lincoln Road, and you can find amazing Kitsch being sold during Art Deco Weekend, at the huge flea market that always sets-up on South Beach.