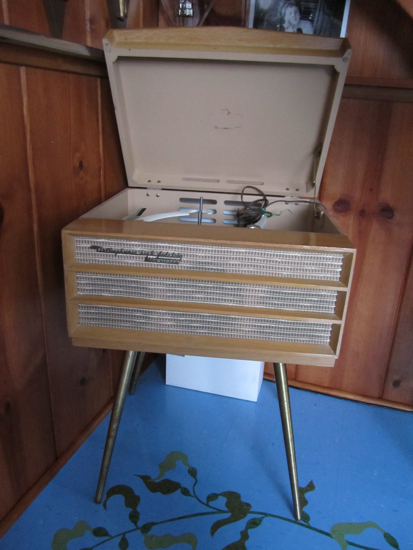 Such a beautiful record player and it still works! I love the legs and lift up lid on this unit. I don't know the year this was made or even it was Allee's when she was a teen but I can tell you, it's in gorgeous condition.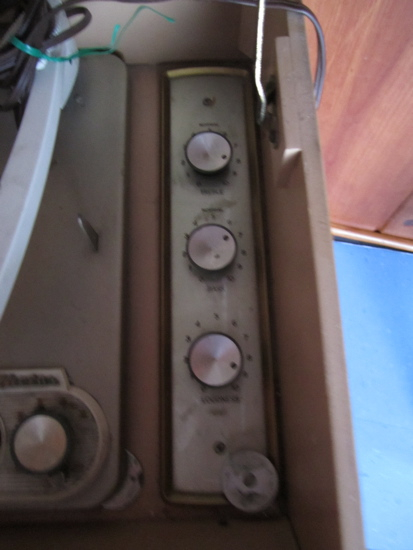 Geez, sorry for the fuzzy pic here. Volume, bass and treble.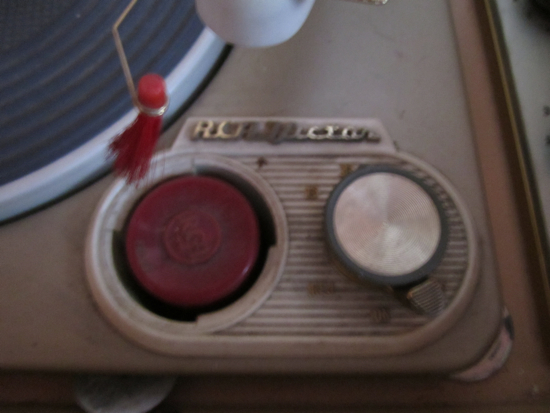 RCA Victor. What kills me is the red brush.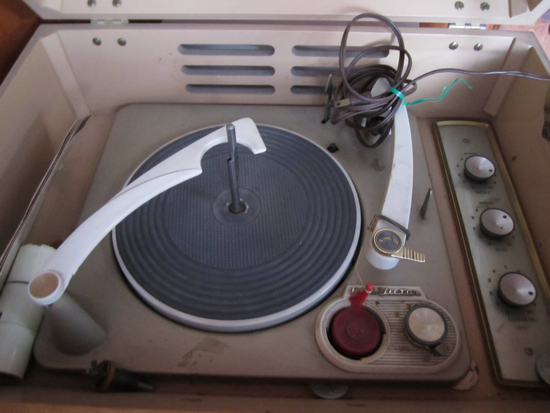 Beautiful.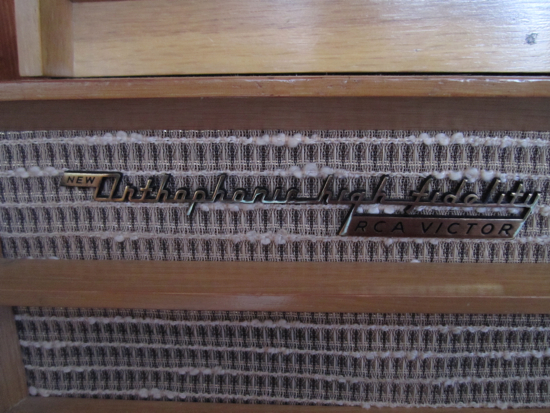 Orthophonic High Fidelity sound!