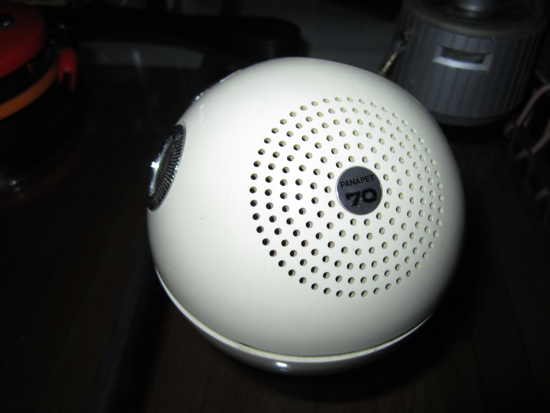 This is a "Panapet 70′ transistor ball radio. All of Allee's radios are in fabulous working condition and I was so tempted to try them all out.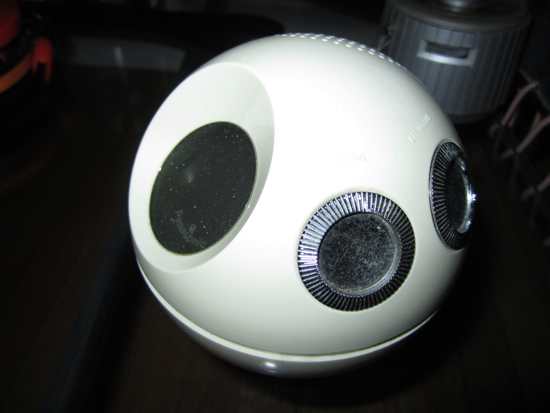 I see two of these at "Willis Wonderland" and to me, this radio in particular, has a sort of "space age" look to it.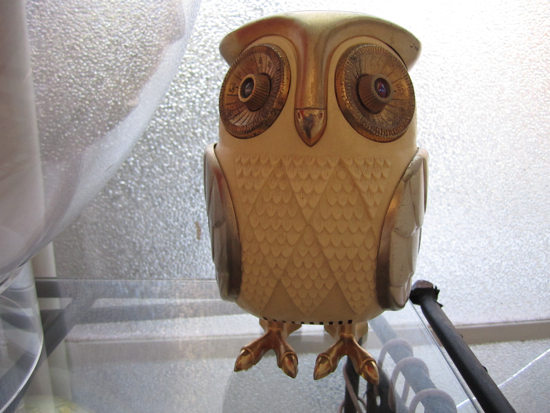 This owl radio went onto my favorites list! I flip over the fact you have to dial his eyes to turn it on and change the channel. The detail in his feet also kills me.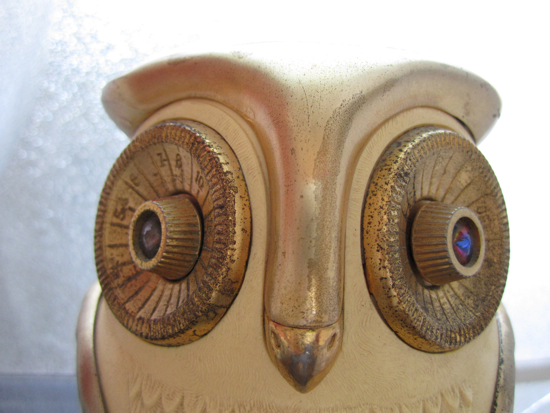 I want one of these!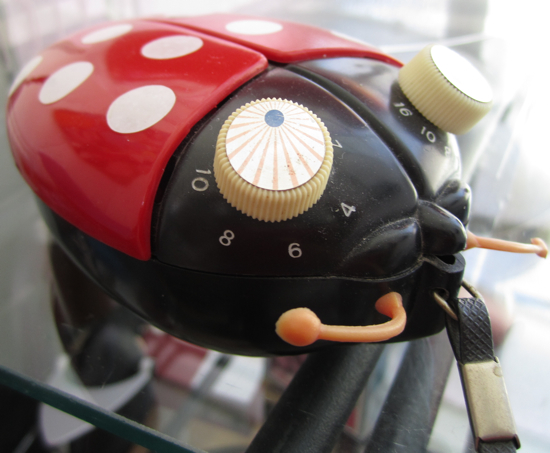 A kitsch filled listening experience? I think the wings even open but I didn't get a chance to play with this one. I may arrange something for a shot but sometimes I hate to open something or attempt to use it at Willis Wonderland. Respect the kitsch, respect the kitsch………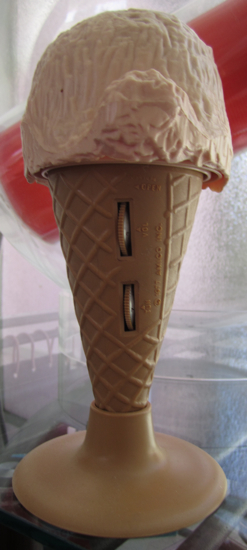 I only wish they still made radios like this. I can only imagine having an ice cream ipod.
All of these smaller transistors sit on a glass table at WW.