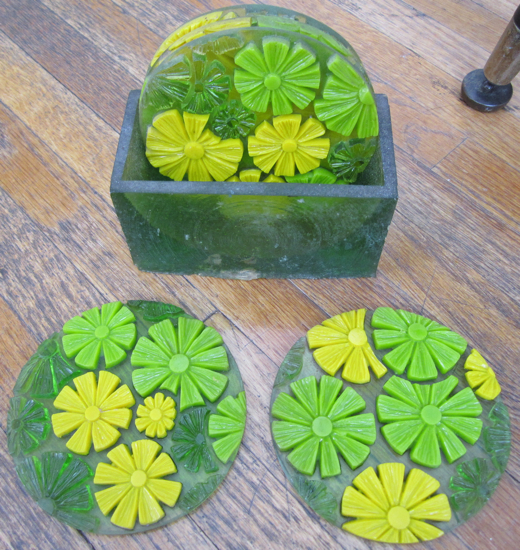 I believe these coasters are made of lucite. I love the texture, floral pattern and the color! Allee has a bar that is the only thing I dared to open and up and dive into. The barware I found inside included these coasters and more all of which will be appearing here in the Kitschenette section of awmok.com.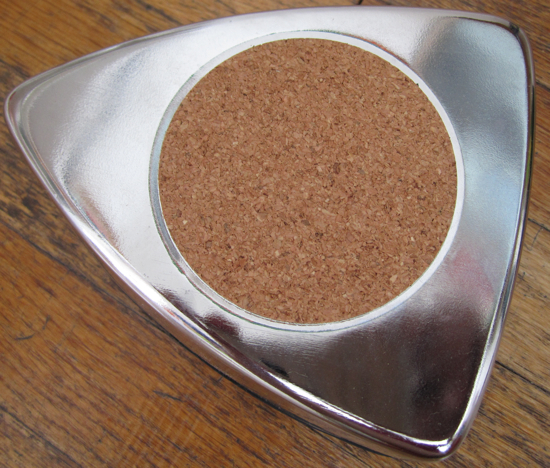 Only at "Willis Wonderland" would you find a motorized coaster with wheels.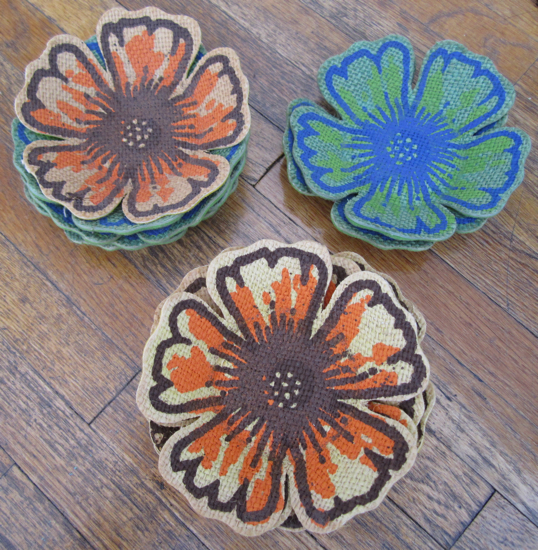 Flower coasters, cocktails anyone?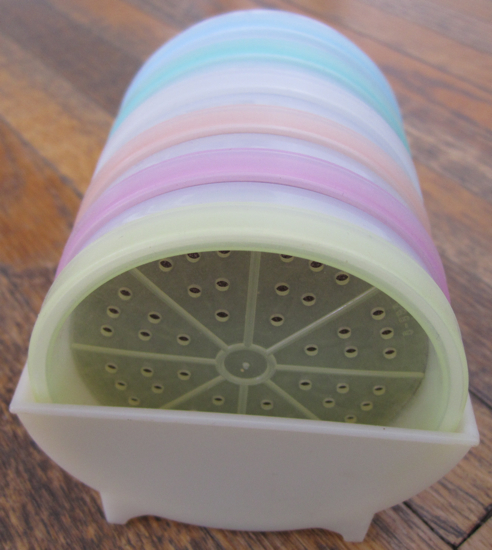 Who doesn't love tupperware!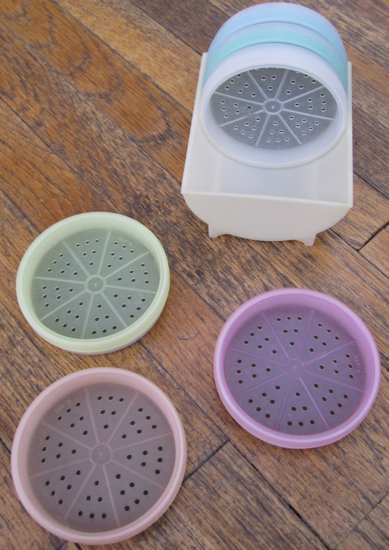 Set of 6.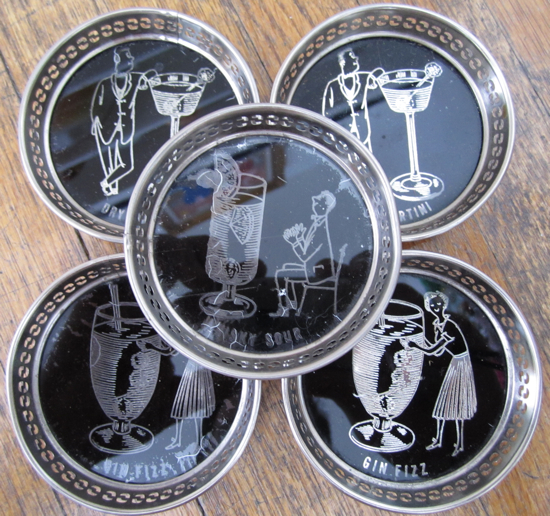 I love coasters that have specific drink flavors on each one. Gin fizz, martini, dry gin, whisky sour……I think these are used as "drink identifiers".