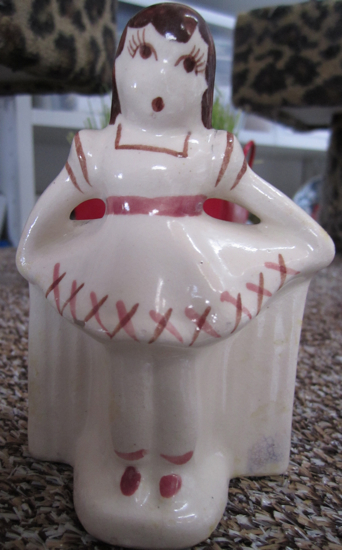 It's not very often people get to route around Allee's office and painting studio and I'm sure glad I did! I was given permission to dig out the kitsch from the office as long as I removed it to be photographed. I love to dig! I found this little girl planter sitting on a shelf. She's only a few inches high and I was really taken with this little piece. I love her facial expression.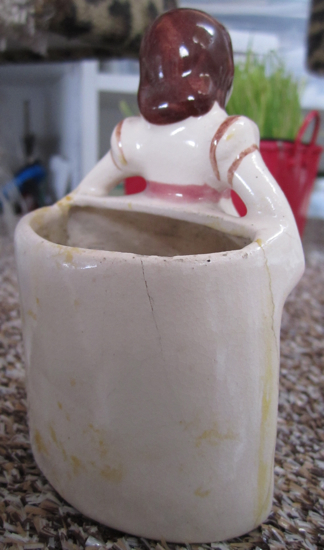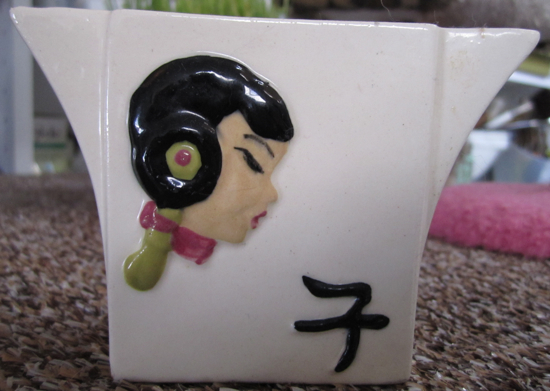 Sometimes the tiniest piece of kitsch can make my day. This planter only measures about 3-4 inches high.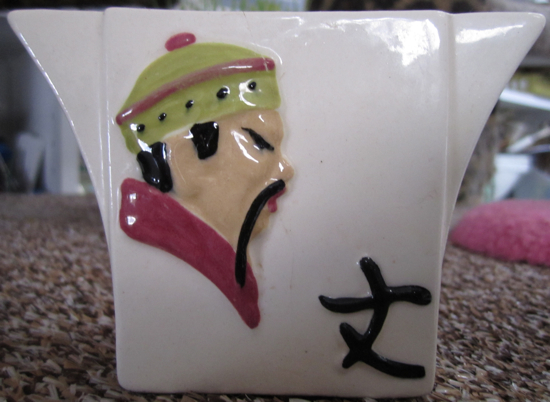 The other side.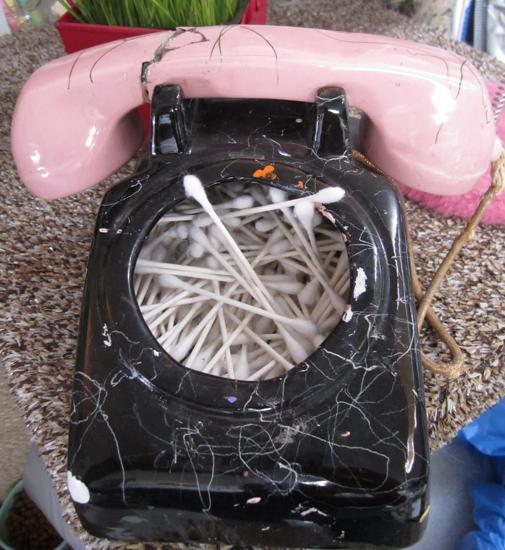 Ceramic planter that Allee uses to hold q-tips. Brilliant!