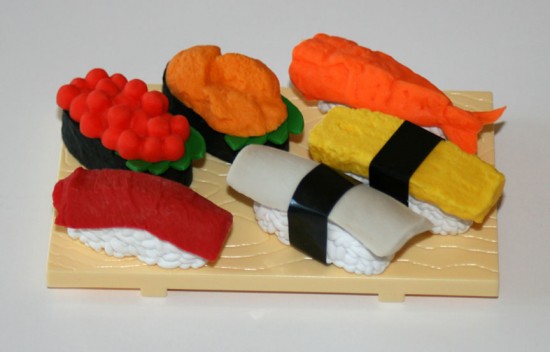 Mmmmm, mmmmm! Who doesn't love sushi? Sushi sampler plate anyone?? "But Lisa, Sushi isn't Kitsch. Why are you posting it here?"
Sushi Erasers are quite kitsch! Love that packaging: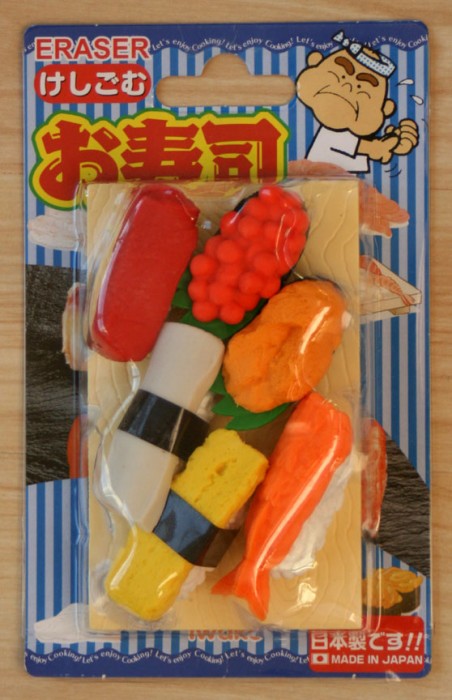 I know we've had quite a few of the modern day Japanese products posted here. I hope we haven't done these Sushi erasers yet. Here's the backing card after I've taken my sushi out.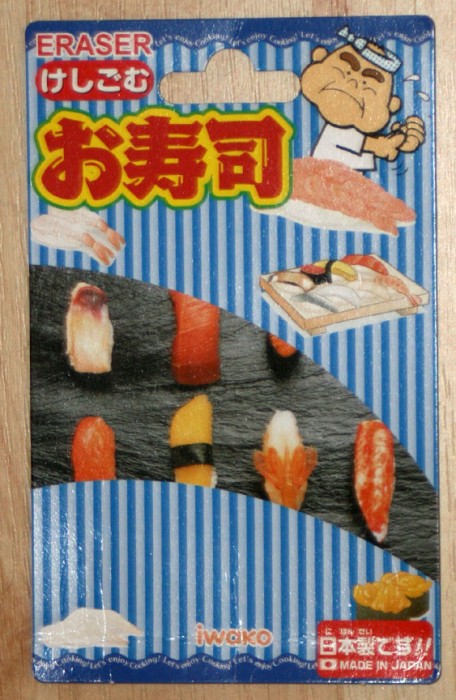 The URL at the bottom of the package leads me to believe that funny erasers are big business in Japan: http://www.iwakousa.com/ Lots of great erasers on that site.
The back of the packaging: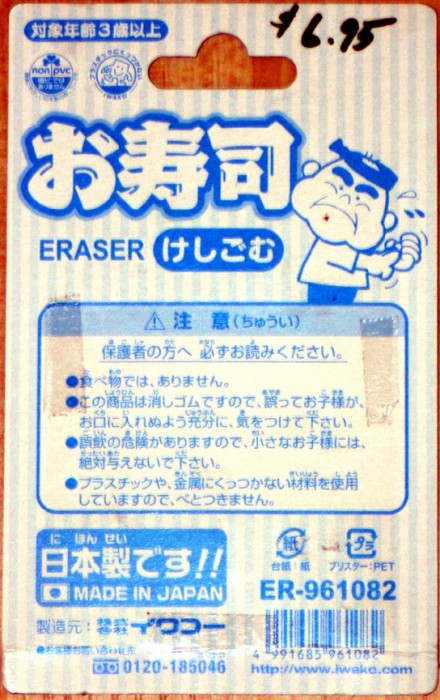 The detail on these just kill me, down to the foe wood of the serving tray.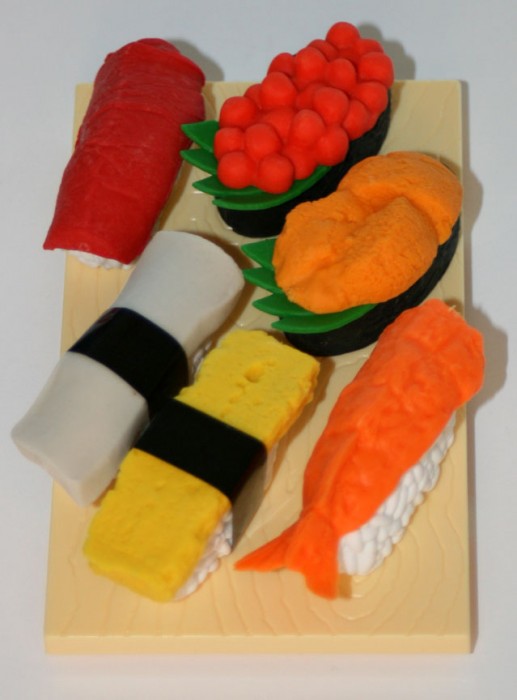 I do adore these and was so happy to recieve a gift I knew I'd be able to share w/my friends at AWMOK.