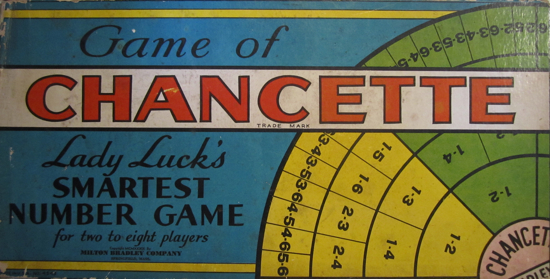 This was another $5.00 find at the Wellfleet flea market here on Cape Cod. I wanna know who Lady Luck is?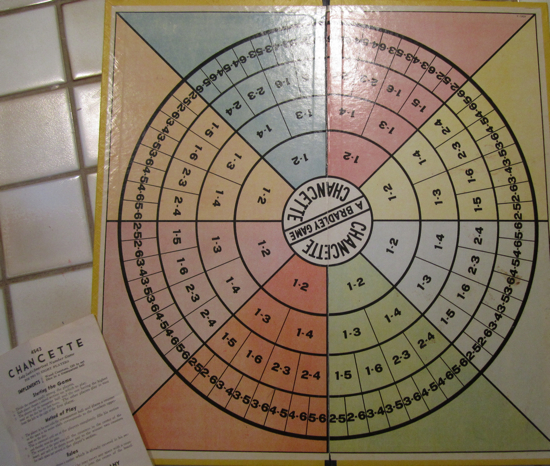 Love the game board. I do love the colors on the front of the box much better than the game board colors.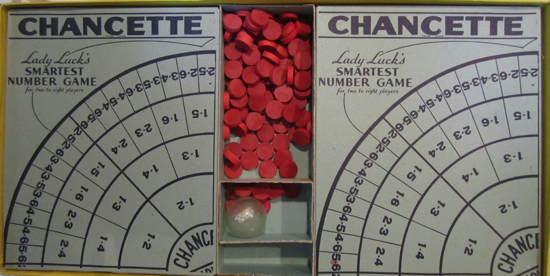 There is a set of dice inside a plastic ball.