In Portland Oregon, there is a doughnut place that I visited recently. It was fantastic.
The mouth-watering choices in the revolving doughnut showcase revealed clues to a voyage into a do-do land I'd never been before.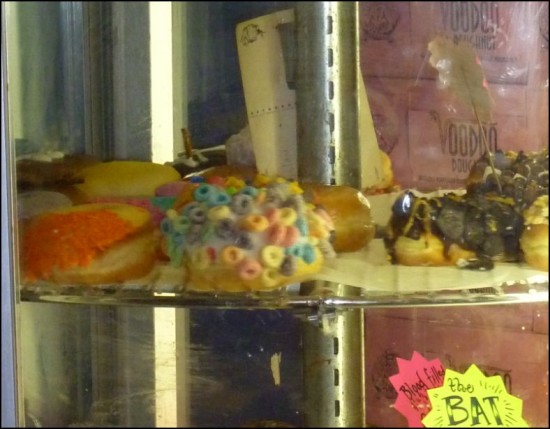 Twice-vexing was the menu board. I defy you to find these choices anywhere else.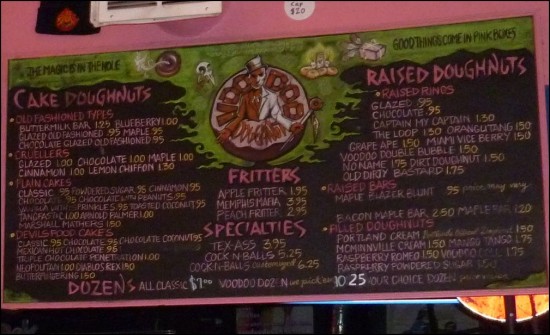 And while I waited in line to place my order, the chandelier began to loom above me.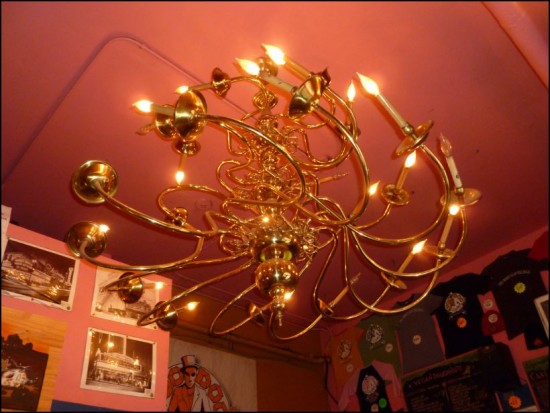 I became disoriented by the crowd, the menu, and the chandelier, and ordered the voodoo doll, and a chocolate coconut cake doughnut.
I ate the cake doughnut on the way back to the hotel. But that voodoo doll…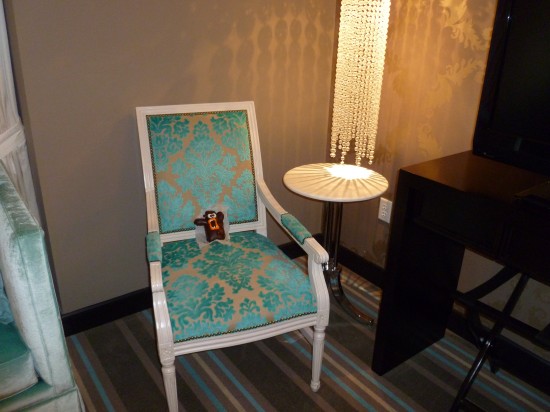 I was fascinated.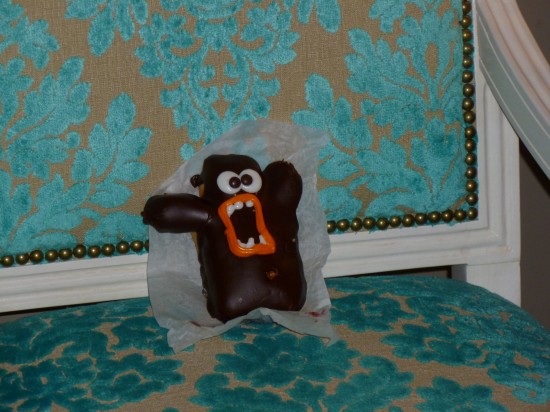 It had a little tiny pretzel stuck in it's gut. Would it be able to carry on a conversation with me during the evening? If I ate it, would someone somewhere die? I became somewhat bedazzled.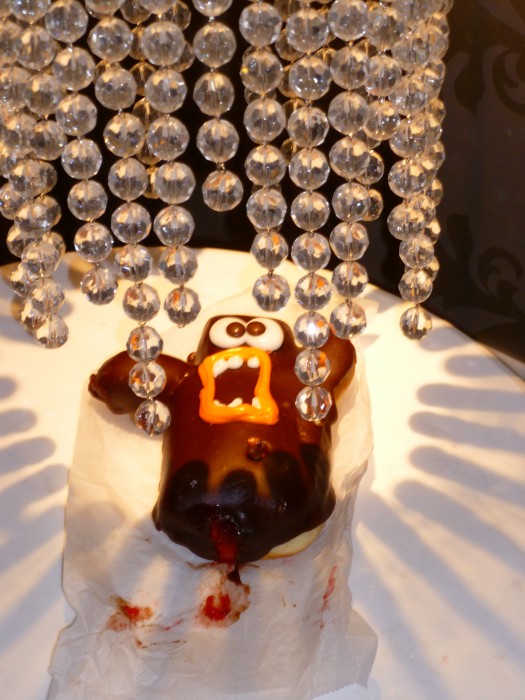 But in the end, I just fell asleep and left it for the maid to discover after I checked out.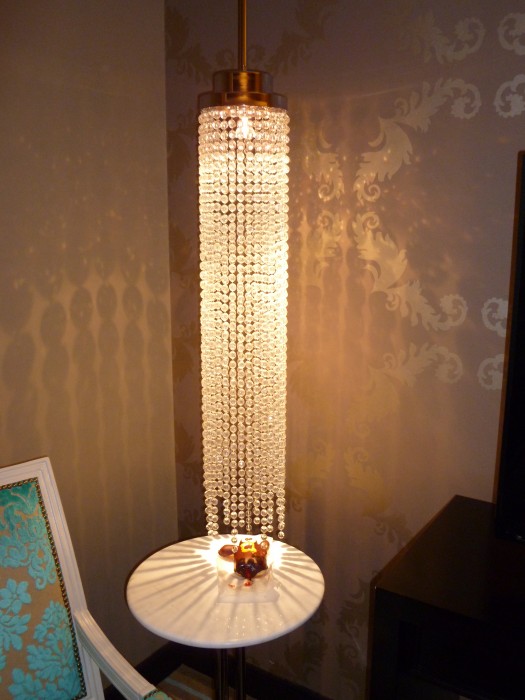 Happy Halloween Allee and all of my AWMOK friends!