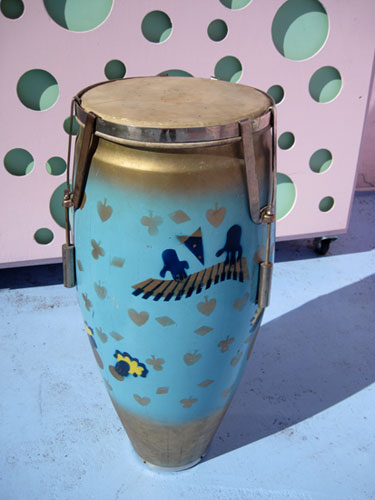 I love drums and I love crafts so what's not to love about this handpainted stunner of a conga drum? Made in the 1950's and covered with Ricky Ricardo inspired hands poking out of frilly cuffs and playing Cha Cha keyboards, I've slapped this skin with my hands so many times I can't tell you. A lot of times I strike it with mallets. It's got a nice fat djembe sound and when I use soft mallets on it that I wrap in sweat socks it doubles as a tympani.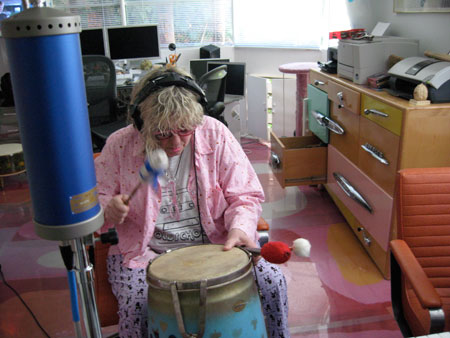 The conga lives in a kind of corner of my recording studio where it's constantly knocked over. The spills seem to work for it. Despite hundreds of tumbles, not a spec of paint has ever chipped off and the tone just gets richer and richer.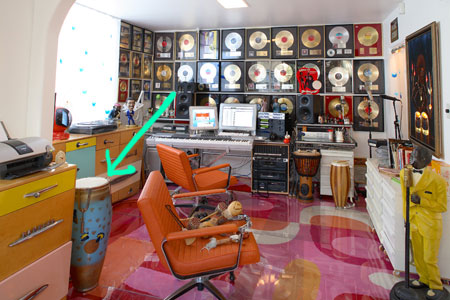 If you really want to go the whole way Ricky Ricardo when you play it, the conga has a shoulder strap.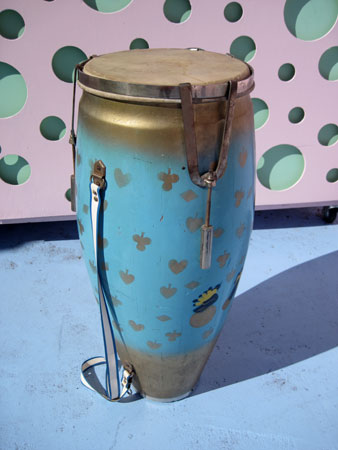 I've tried to wear the conga while I play it but it constantly feels like the strap is going to break when you beat it. If it came with a shoulder harness instead like my vintage marching drums it would be way more practical to play in the wearable position.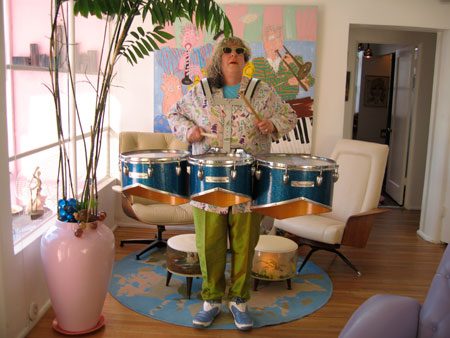 So playing this conga is strictly a sitting thing.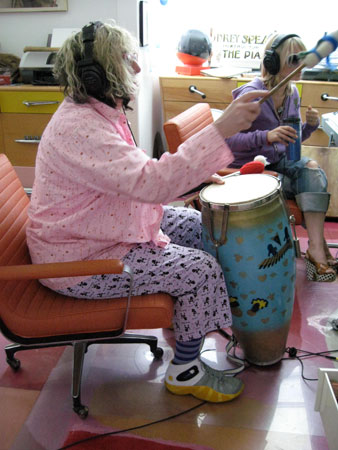 But more than anything, it's a pretty thing: