Just spent a week in London working on a show for the BBC. Kitsch was surprisingly in short supply but I did manage to capture a few images to share with AWMoK. This is the BBC Television Centre building (in White City, in the London Borough of Hammersmith) which produced Monty Python, Fawlty Towers, Absolutely Fabulous and Doctor Who among many others. Sadly, it's being shut down next year when the BBC makes its move to Manchester, England. Apparently there are plans to mark this building as a national landmark so it won't be torn down.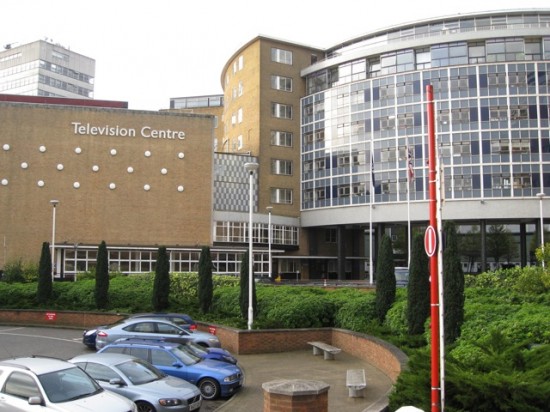 Here's a close-up of the building, featuring the iconic "Atomic Dots" which were considered very unusual and modern when the building opened in 1960.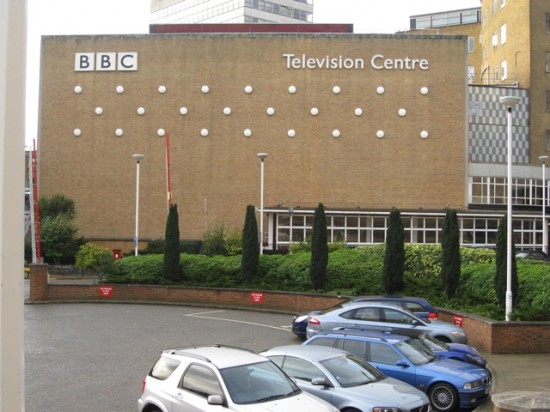 Nearby is a huge new Westfield Mall that is depressingly similar to all the billions of Westfield Malls that have cropped up all over the world (including one near my house in Topanga Canyon, in Woodfield Hills.) Despite the bland conformity of the shops, I did manage to find a clothing store called All Saints in which the large windows were filled from floor to ceiling with vintage Singer sewing machines.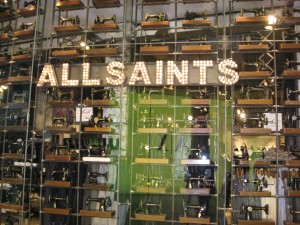 Here are a few close-ups: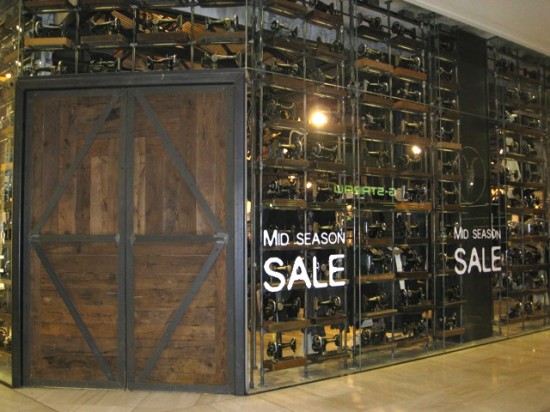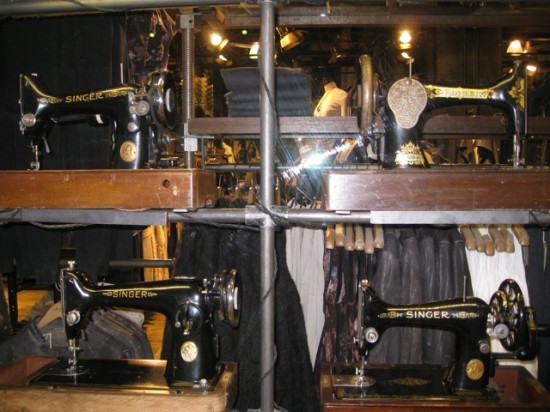 Finally, at Heathrow airport I discovered a cheerful Sushi bar in which the sushi happily travels around the restaurant on a conveyor belt like a toy train set, so you can grab what you want without having to get up from the counter. It's called Yo! Sushi.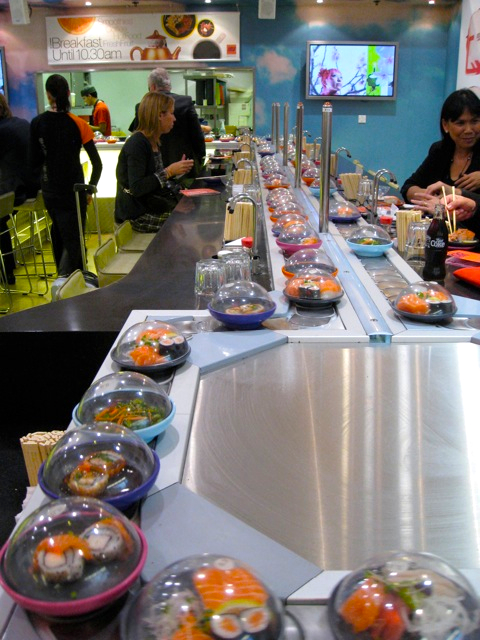 Had a nice time, but I worked too much to be able to conclusively confirm Roger Miller's assertion that "England swings like a pendulum do."