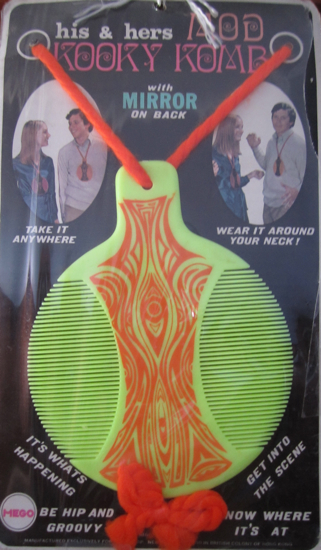 You just never know when you will be out and need to use a comb. Thank god this comb is more then ready to accommodate two heads. Comes with an amazing piece of orange yarn for easy carrying around your neck. Get into the scene!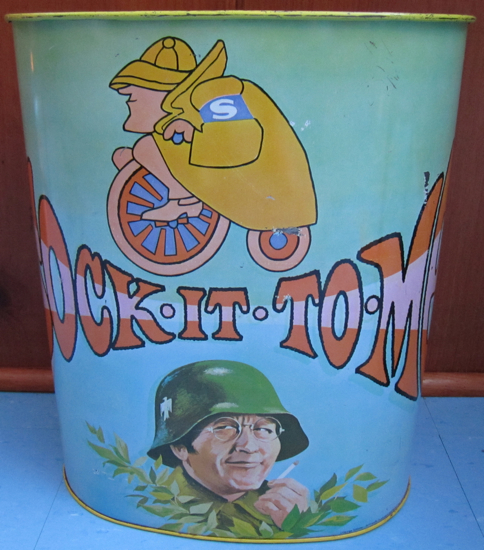 Sock it to me? I don't know this characters name but I believe he is from "McHale's Navy" which was a show I never watched. I think he is smoking something here.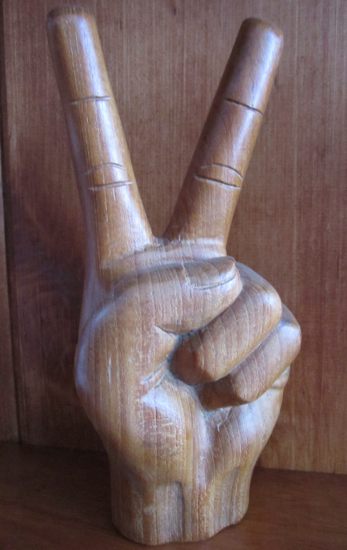 I think my parents even had one of these but they weren't of this era. My Pop is a bit "silly & whimsical" (a term I now embrace) and I think he was behind wanting to display this in the house against my Mom's wishes that is…..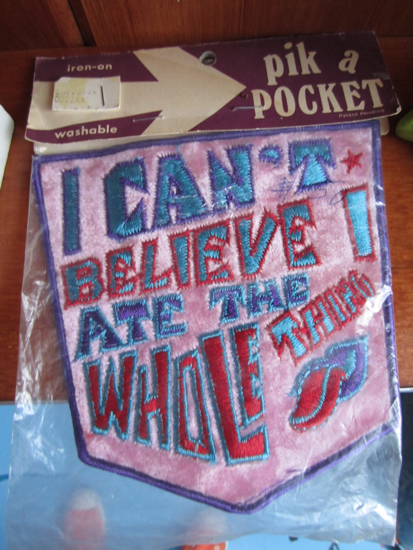 I could never figure this saying out. Ate what?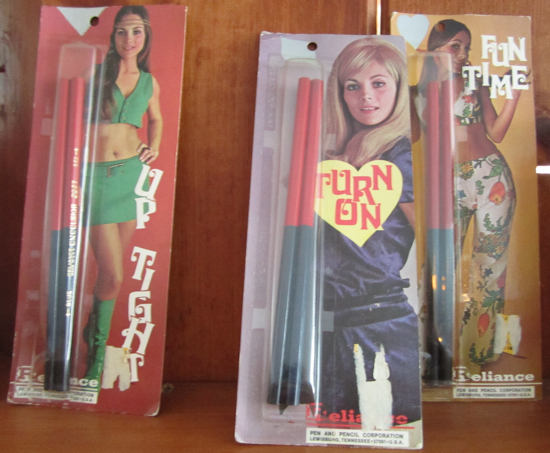 "Turn On", "Uptight" or "Fun Time". I call these motivational pencils but I don't think i would EVER remove these from their packaging. The outfits that the models are wearing are over the top fabulous. My favorite is the green ensemble with go-go boots and mini!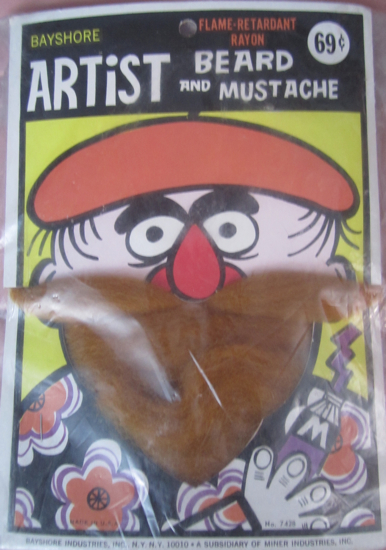 Out of all the kitsch listed here, this is, bay far, one of my favorite little pieces of kitsch. The packaging and illustrations here are beautiful! That looks like a hot dog to me.