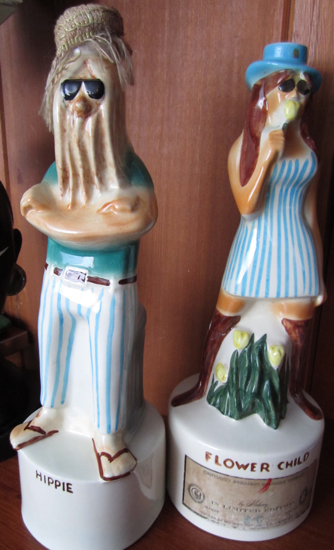 These are beautiful. Instead of looking like a hippie, the guy here looks more like cousin IT of the Addams Family. Either way, these are pretty incredible with amazing finish to them and perfect coloring.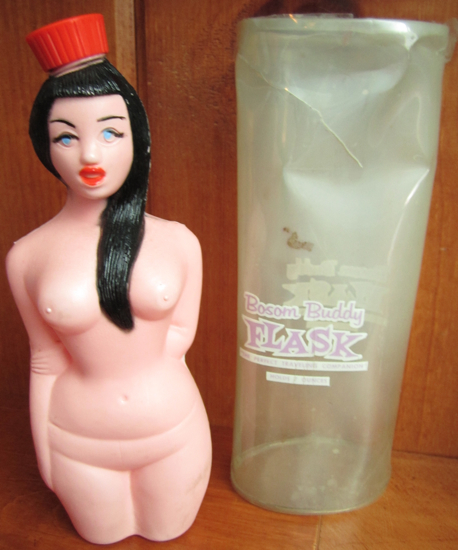 This is amazing but the big question is, where would you carry this? I can't imagine breaking this out at parties. Maybe when they were first manufactured as half naked women in the 70's were all the rage, at least products featuring their images were. I wasn't old enough to appreciate a product like this back then but I love them now and would proudly display this in my home. I'd also carry it around! This gorgeous gal is made of plastic.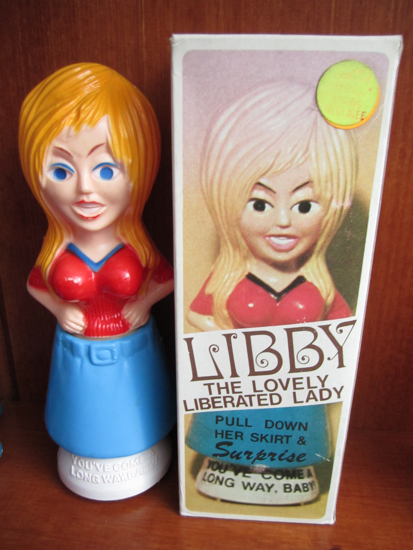 Lovely Libby! I remember seeing products like this when I would sneak into the adult section of "Spencer Gifts". While I was in the room I did try her out and pulled down her skirt but thank god she was empty.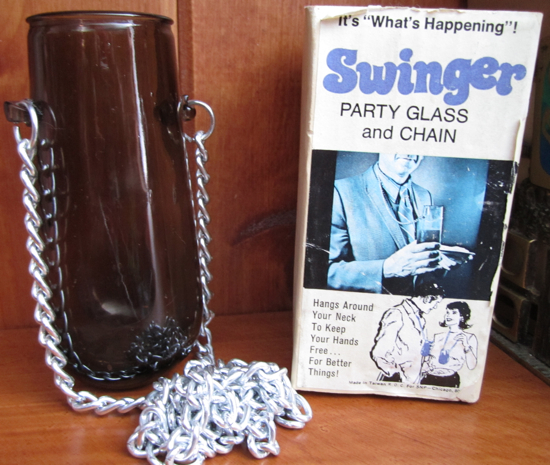 I can relate to the swinger part but I'm not sure about carrying around a glass filed with liquor, dangling from my neck! I still love this kitsch! It's what's happening but I don't know if it's whats practical…..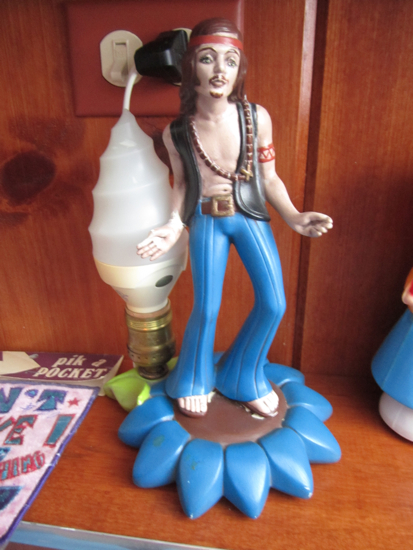 This androgynous hippie lamp makes me swoon (a word a snatched from Allee). I just think it's hysterical to come across such amazing kitsch at "Willis Wonderland" that stops me dead in my tracks. This lamp did just that.